We're excited to announce a few new features to our website, including an option to build a pottery wishlist and share your favorite Emerson Creek Pottery items with your friends on social media! 
Build Your Pottery Wishlist
First, we have added a wishlist feature, which allows you to create wedding registries and wish lists — and it couldn't be easier. Whether you're just starting your Emerson Creek Pottery collection or have been collecting throughout our history, you can create a list to store all of the pottery you want for your home. 
Here's how to create a wishlist:
After you add your first item and create a wishlist, you can add items to your list by following steps 1 and 2 and selecting "Add Product to Existing Wishlist." If you'd prefer to add an item to a different list, select "Add Product to New Wishlist" and follow the on-screen prompts. 
To view your wishlists, click "My Account" at the top of our website's homepage. You should be able to see all of your existing wishlists and be able to adjust their privacy settings and delete them, if desired. If you do make any changes to any of your wishlists, be sure to click "Save Wishlist Changes."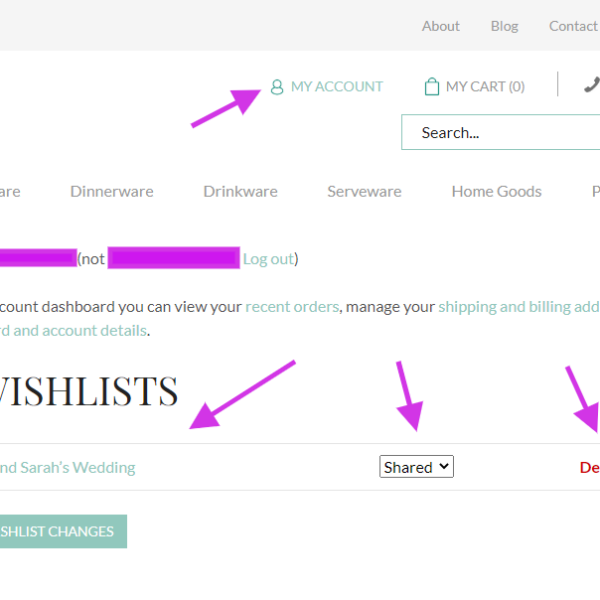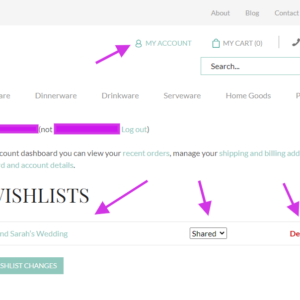 To edit items on your wishlist, click on the title of your wishlist. You will be taken to a page with all of your wishlist items (see below). Here, you can change the title, the wishlist's privacy settings, and the quantity of items. You can also delete items from your wishlist. When you are done making changes to your wishlist, click "Update Wishlist." If you want to share your wishlist, click one of the social media buttons at the bottom of your wishlist.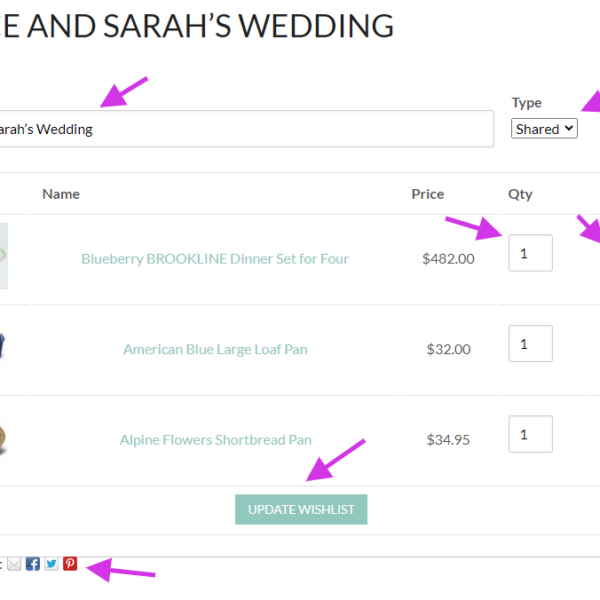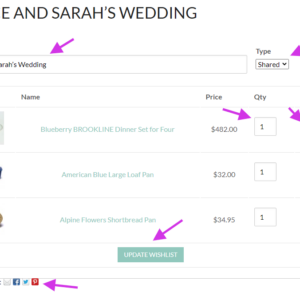 Social Media Links
This leads us to our second new website feature: social links. You can now share any page on our website with your friends via social media! Notice the social media buttons at the bottom left of our website. Just choose your favorite social platform and click the button to share!
We hope you enjoy our website's new features! Feel free to email retail@emersoncreekpottery.com or message us on Facebook with suggestions.