Everyday, millions of families gather around the table to share in favorite dishes and company. But, there is one overlooked part of the family dining experience that is behind each memorable moment—the dinner plate. Treasured dinnerware becomes passed down throughout generations. They have served everything from frozen entrees to Grandma's top-secret casserole. We love the role dinner plates play in your most prized gatherings. However, not all plates are safe for the whole family.
History of Colonial Pottery
When it comes to pottery style, we are inspired by America's colonial past. In fact, early-american pottery making is what motivated the creation of Emerson Creek Pottery more than 40 years ago. Colonial pottery is rooted deeply in Virginia, starting all the way back to 17th century Jamestown.
When the Jamestown settlement was founded in 1607, its newly-immigrated colonists brought along pottery from England, Holland, Spain, Portugal, Italy and France. However, there was not enough pottery for each settlement member. So, they turned to Virginia's rich, copper clay to form their own. Jamestown potters created coarse earthenware to meet their necessities for daily life. Often, this pottery would be created with floral and geometrical designs scratched into the pottery piece—much like our shortbread pan collection.
We admire our founding pottery fathers and mothers, and strive to preserve their traditional pottery-making techniques. However, we're doing so by excluding harmful chemicals like lead from the process.
Lead Exposure Throughout History
The truth is, as beautiful as colonial pottery is, it was unsafe due to its high levels of lead. For centuries, potters used lead in order to beautify their pottery with brighter colors and a smooth glaze finish. However, this also was a major contributor to lead exposure and poisoning for early civilization. Lead can rub off from the glaze and creep into the foods (also known as "leaching"). When lead is consumed, it causes detrimental health damage to kidneys, lungs and bones.
Thanks to scientific research, we now know the harmful effects of lead exposure. But, some commercial ceramic makers still choose to use lead to craft their plates.
Lead-Safe V.S. Lead-Free
When shopping for a new dinner set, the average American customer considers the style, color and design. One thing they don't think to consider: Lead-free v.s. Lead-safe. If you are unfamiliar on how to distinguish between the two, don't worry, you are not alone. Currently, the U.S. Food and Drug Administration (FDA) allows the sale and regulation of plates that contain small traces of lead. These type of plates are considered lead-safe. Lead-safe dinnerware is required to comply with California Proposition 65 standards, which allows only for non-dangerous levels of lead to be incorporated in the ceramic pottery process. 
Why Lead-safe Plates?
Since plates are apart of the everyday dinner table, we believe it should be safe for each member of the family. Lead exposure is a serious health concern for everyone, but it is even more harmful to pregnant women and children. In fact, research shows, "It is especially harmful to children, pregnant women and unborn babies. Lead accumulates in your body, so even small amounts can pose a health hazard over time."
Further, dishes containing lead are discouraged for everyday use, microwaving, food storage or acidic foods.
One ancient proverb states "there is no greater wealth in this world than peace of mind." We can't help but agree. We know that a dinner plate is not just a way to deliver meals, but it is apart of the family tradition. When you incorporate dinner plates into your home, you want to happily think about the memories they will carry throughout your family members lives, not worry about how it's made.
Beautiful, Safe Plates for the Whole Family
Our plates are built to serve up fond, family moments around the table. Along with being lead-safe, here are some other ways our dinner plates remain safe and beautiful for your home.
ARTISTICALLY-CRAFTED WITH CADMIUM-safe PAINT
Along with lead, Cadmium is another deadly mineral that is toxic to humans. When we hand paint each pottery piece, we use cadmium and lead-safe paint. Also, we use a special Japanese sumi brush to create striking, intricate details.  
DURABLE FOR ANY MEAL (OR CLEAN UP)
Our lavish designed and glazed plates are built to last. Each plate is chip-resistant, microwave-safe and dishwasher-safe. This way, your prized plates can be in impeccable shape as they are passed down to the next generation.
ENVIRONMENTALLY-FRIENDLY FROM START TO FINISH
We want our pottery practices to be earth-friendly! This goes for our Go Green Earthware Collection and the boxes we ship to you. In fact, we follow the UPS' carbon-neutral program and ensure our packing boxes made from 95% recycled materials. Also, we skip out on sending mass-mail catalogs and prefer utilizing the power of the internet instead.
EMBRACING (IM)PERFECT POTTERY
Every single piece of pottery is handmade from expert pottery makers. This way you don't receive an overly-processed commercial piece, but a unique work of art that was hand-crafted just for your home.
Add Any of These Favorite's to Your Home
We believe in the beauty and functionality of colonial-inspired pottery that is lead-safe, vibrant, polished and stunning. See for yourself below: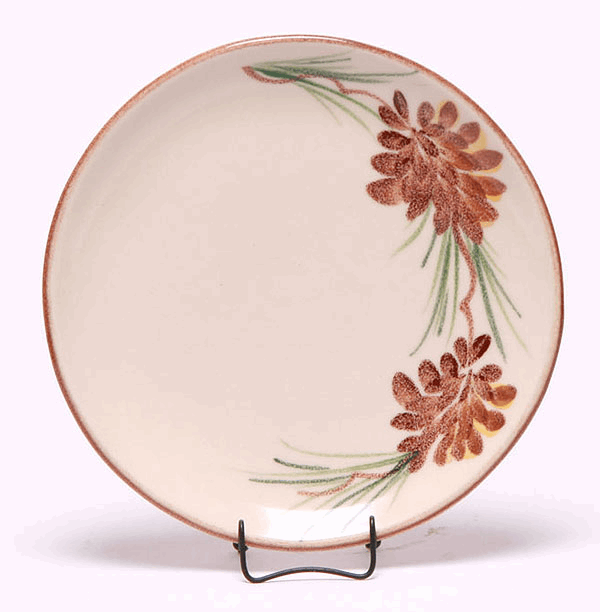 Pinecone: This rustic design reminds you of the majestic beauty of American forestry.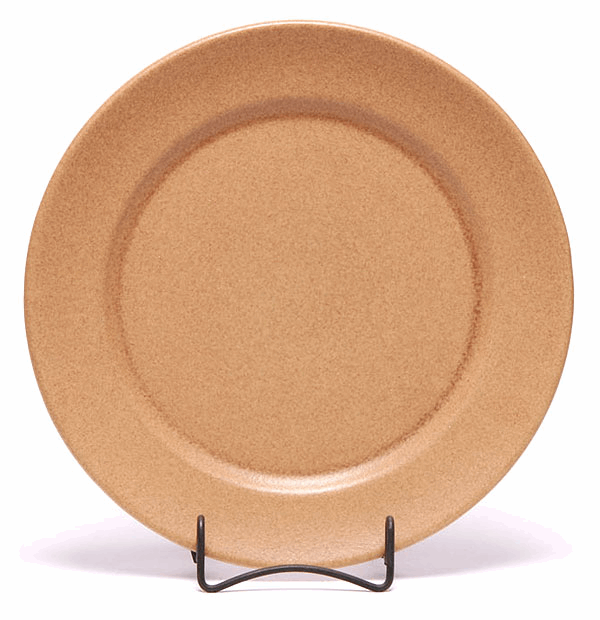 Go Green Earthware: A minimalistic set made to show off your culinary creations.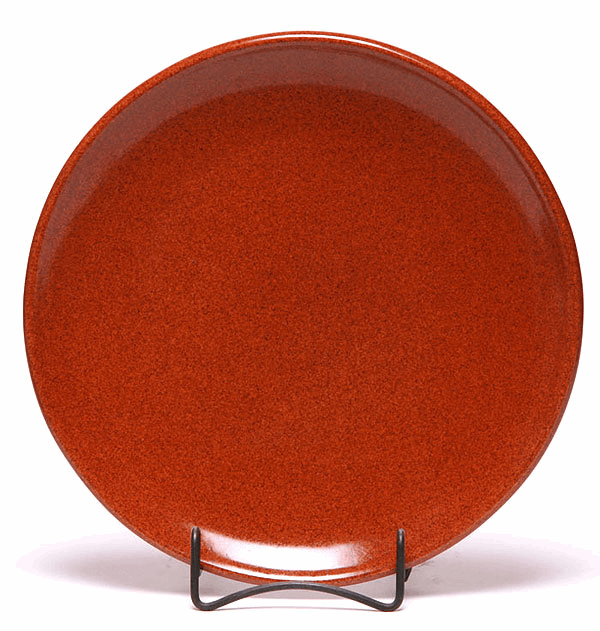 Copper Clay: A gorgeous burgundy glaze inspired by old world pottery.
Best of all, our pottery is made locally in the United States. This way you know where your pottery is coming from. Find your family's next collection of beautiful, timeless dinner plates on our website.