We Take the Hands-On Approach to Everything We Do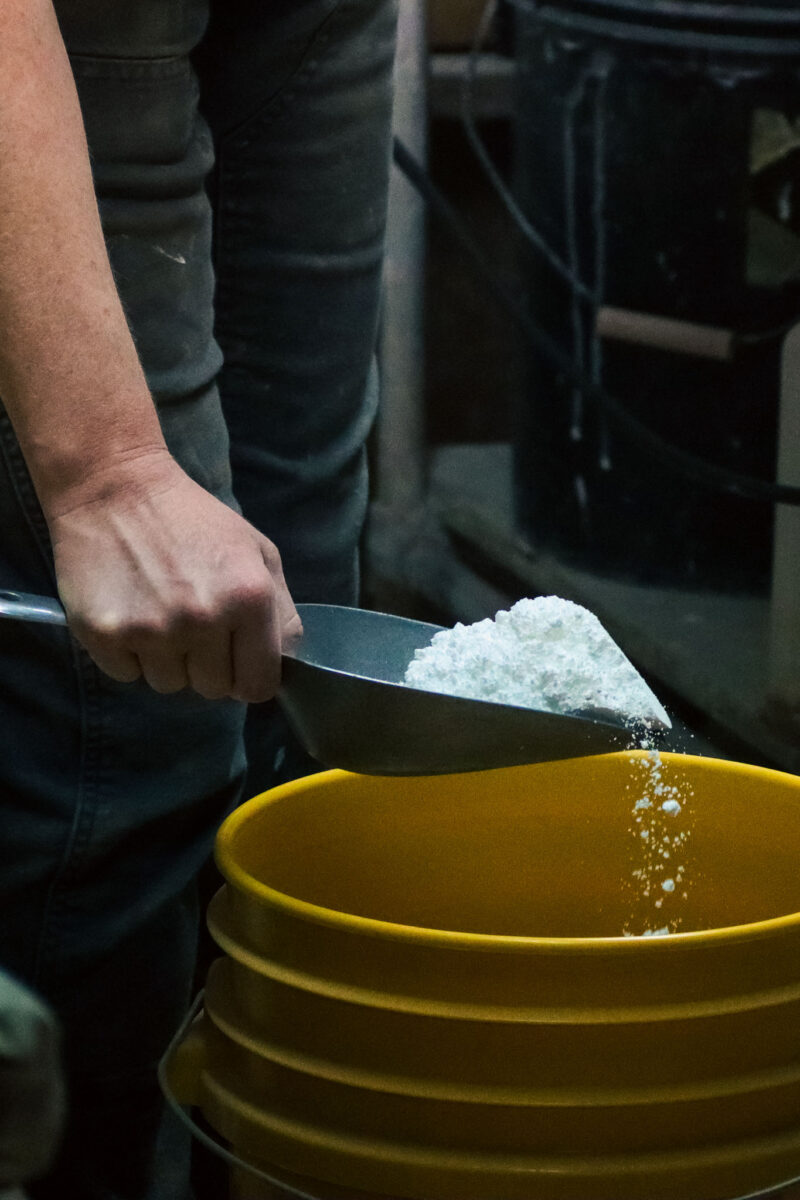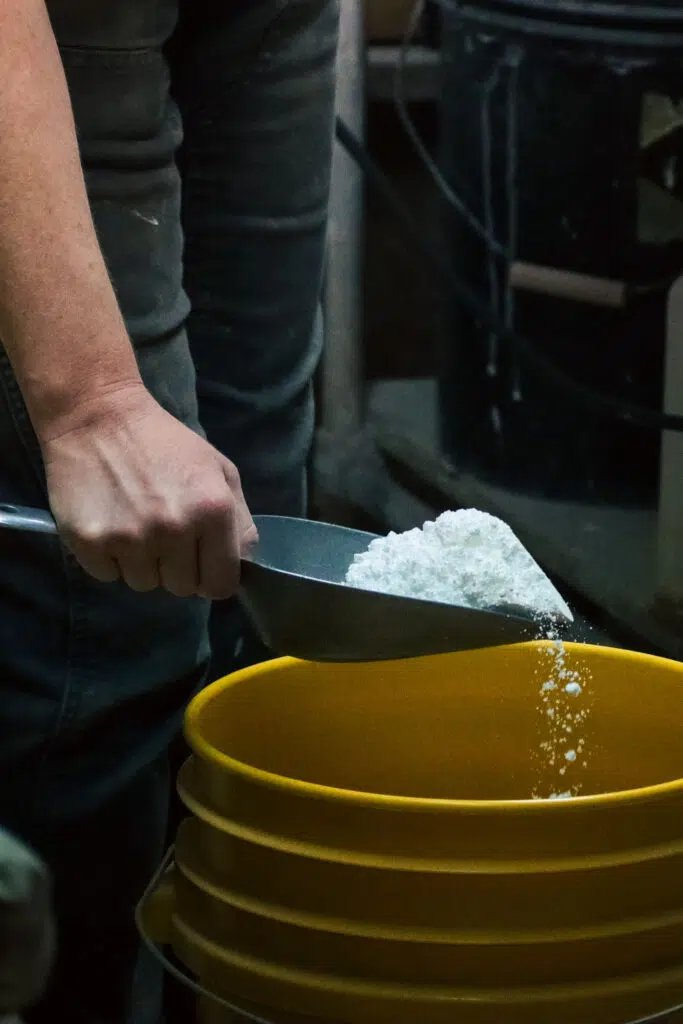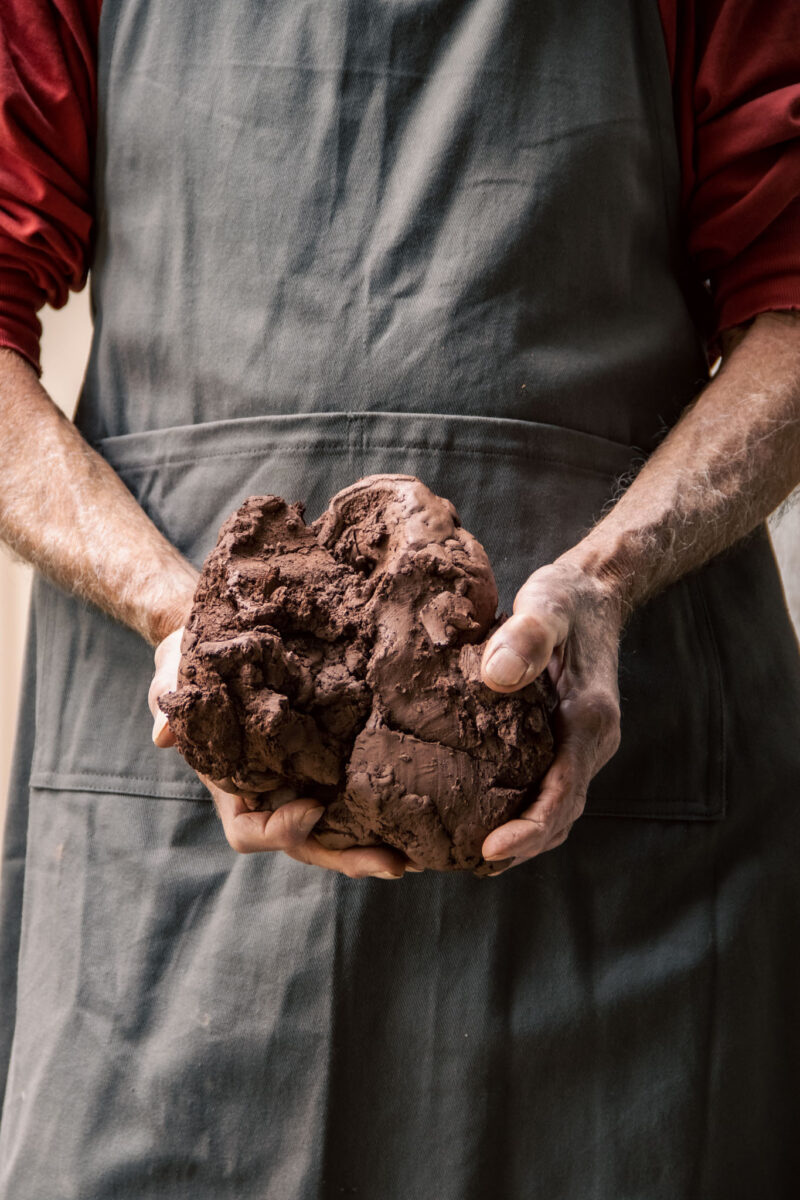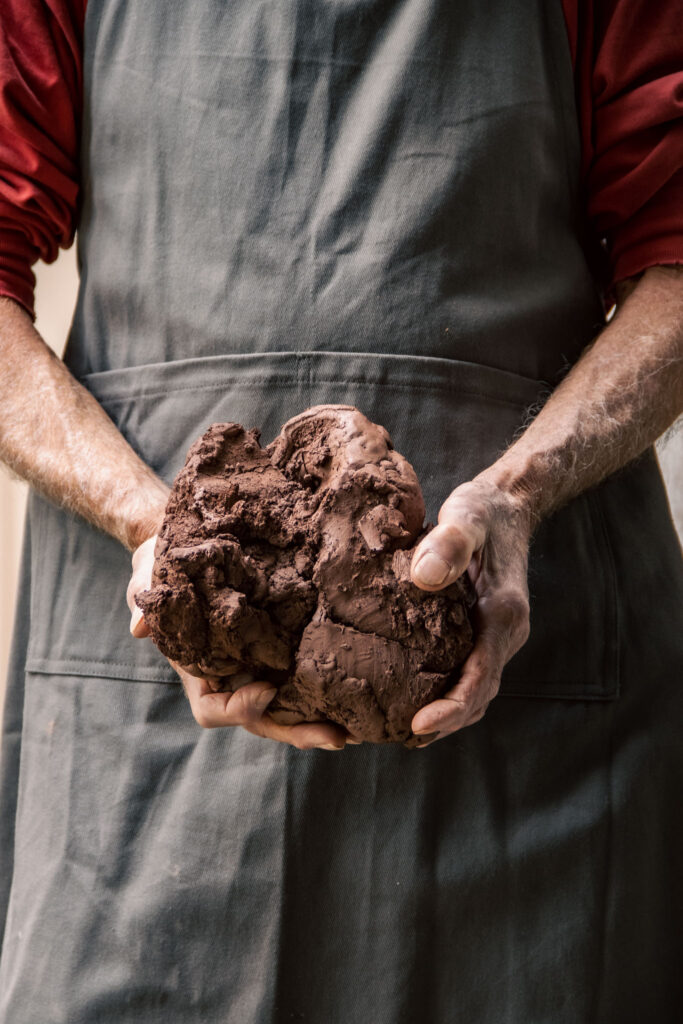 We source all of our raw materials from North American mines and material distributors. This means we know what we are receiving every time and can count on a strict quality control assurance. With these raw materials, we mix all of our own clays, glazes, and slip in-house using our own custom formulas developed through 45 years of experience.
After the clay is mixed, it is run through a pug mill which pulls all of the air out of the clay and compresses it into one solid body. This makes it ready for forming. A piece of this processed clay is put in a RAM press which squeezes the clay in a die to form the pot. The vessel is then dried "leather hard" and finished by scraping the rough edges and smoothing out imperfections.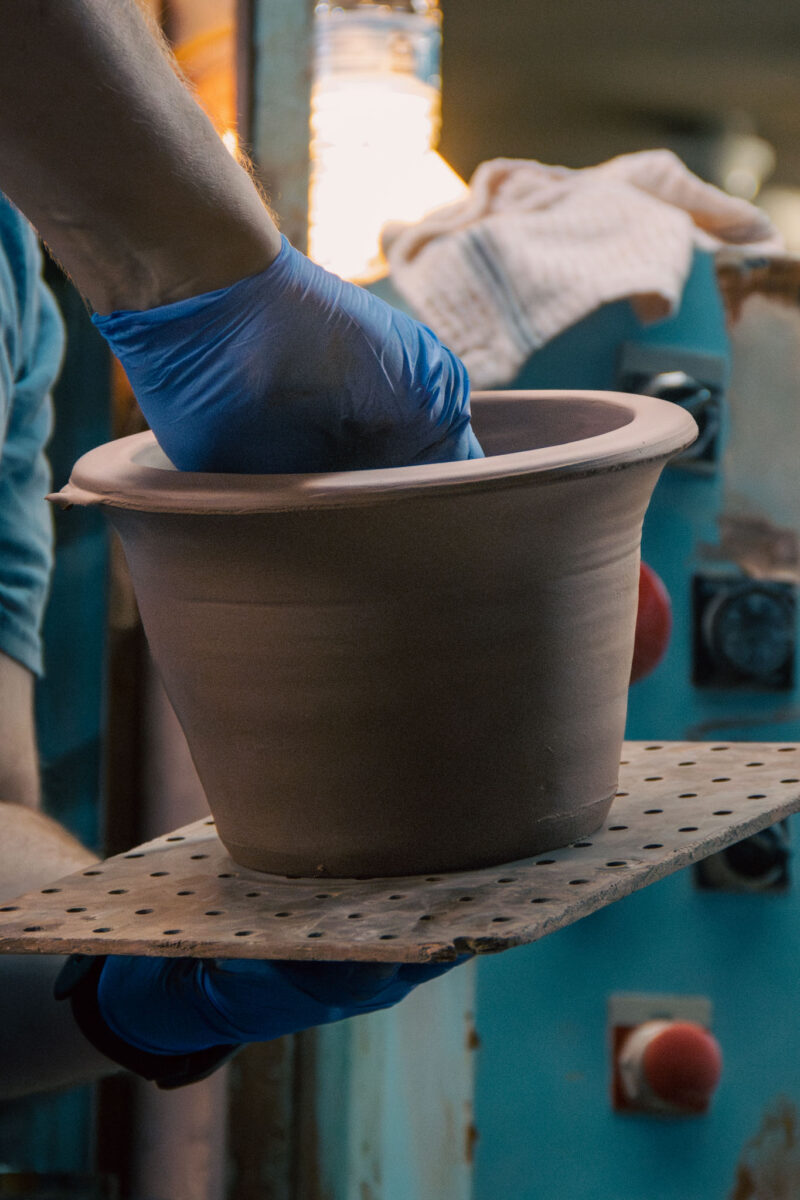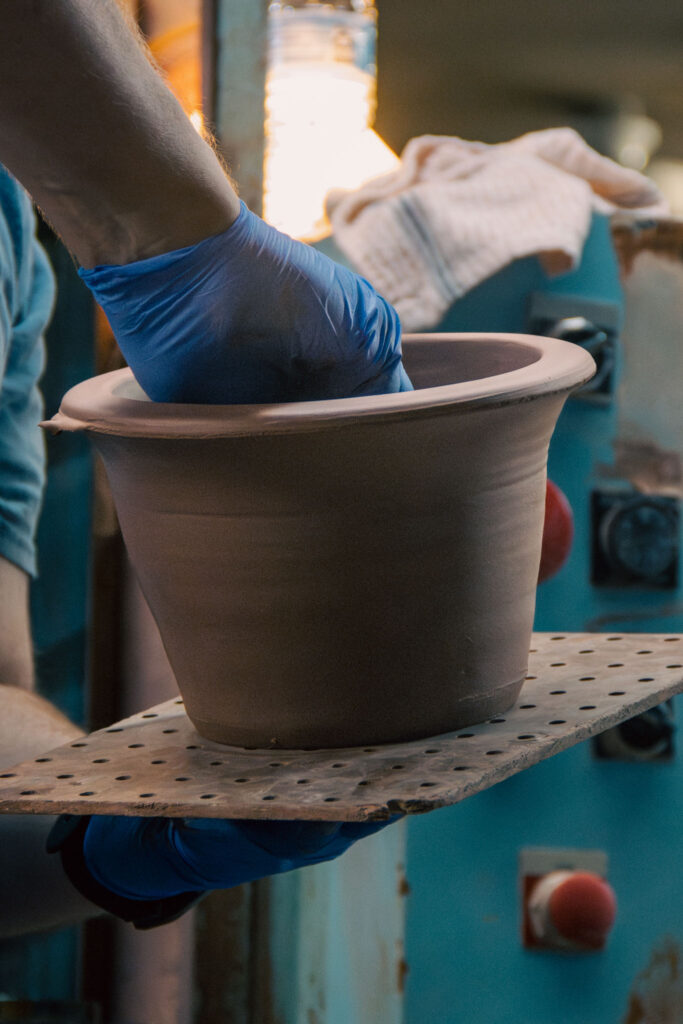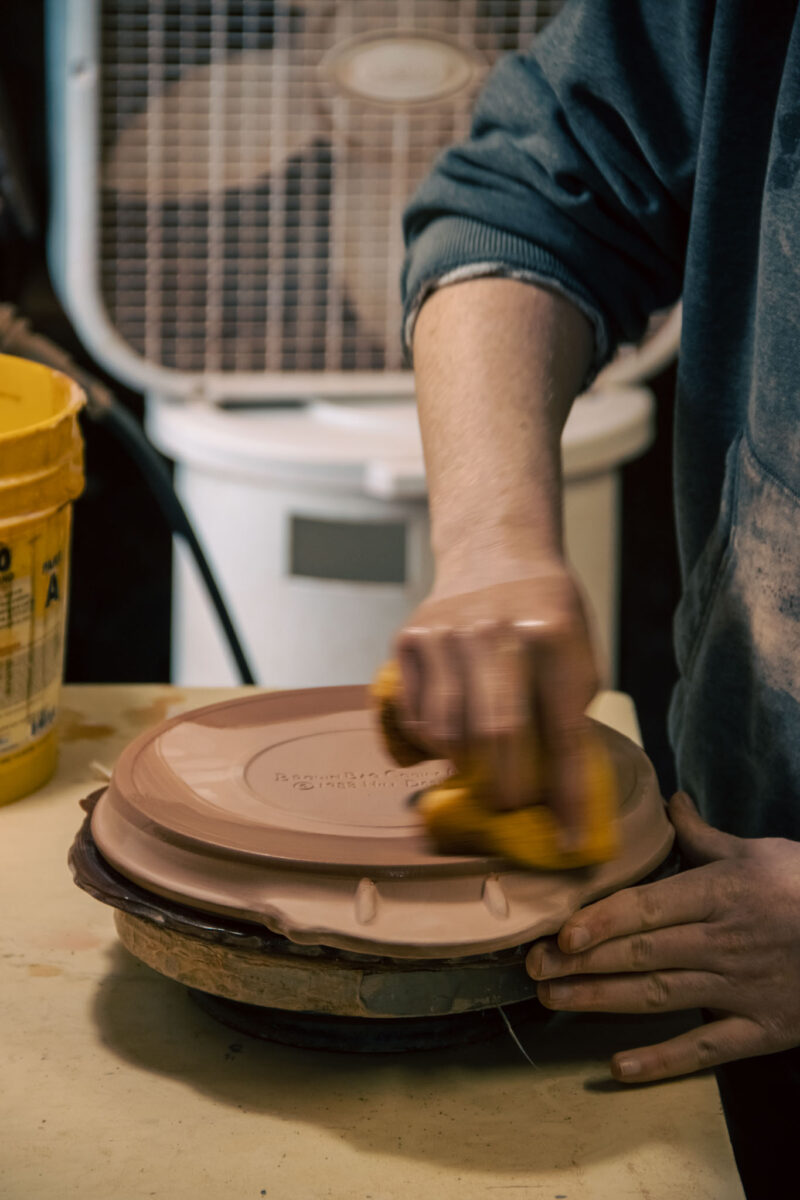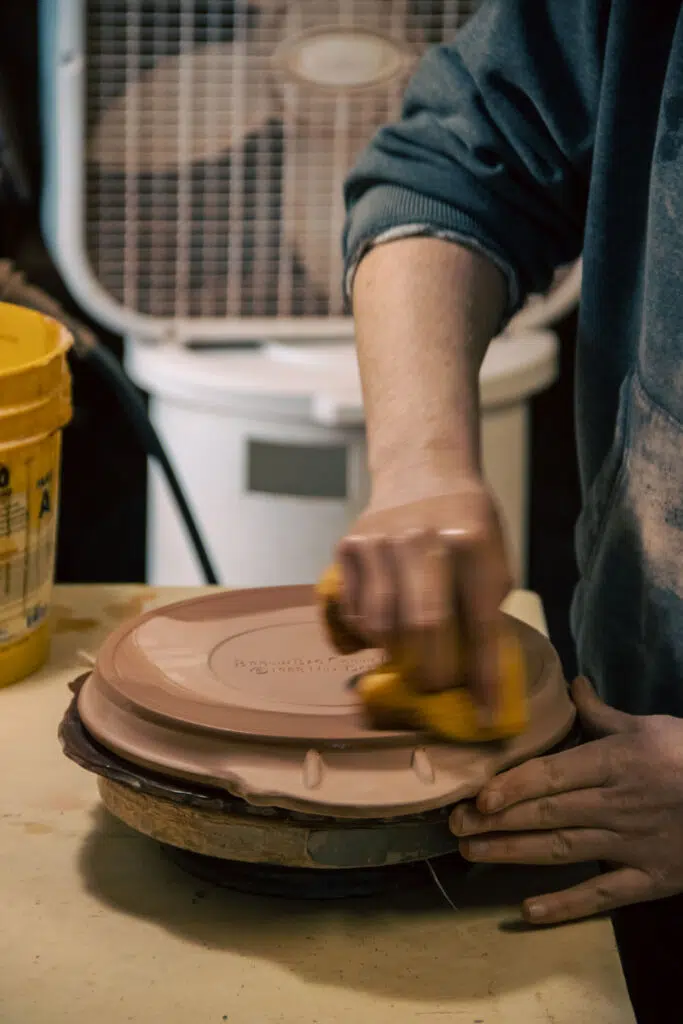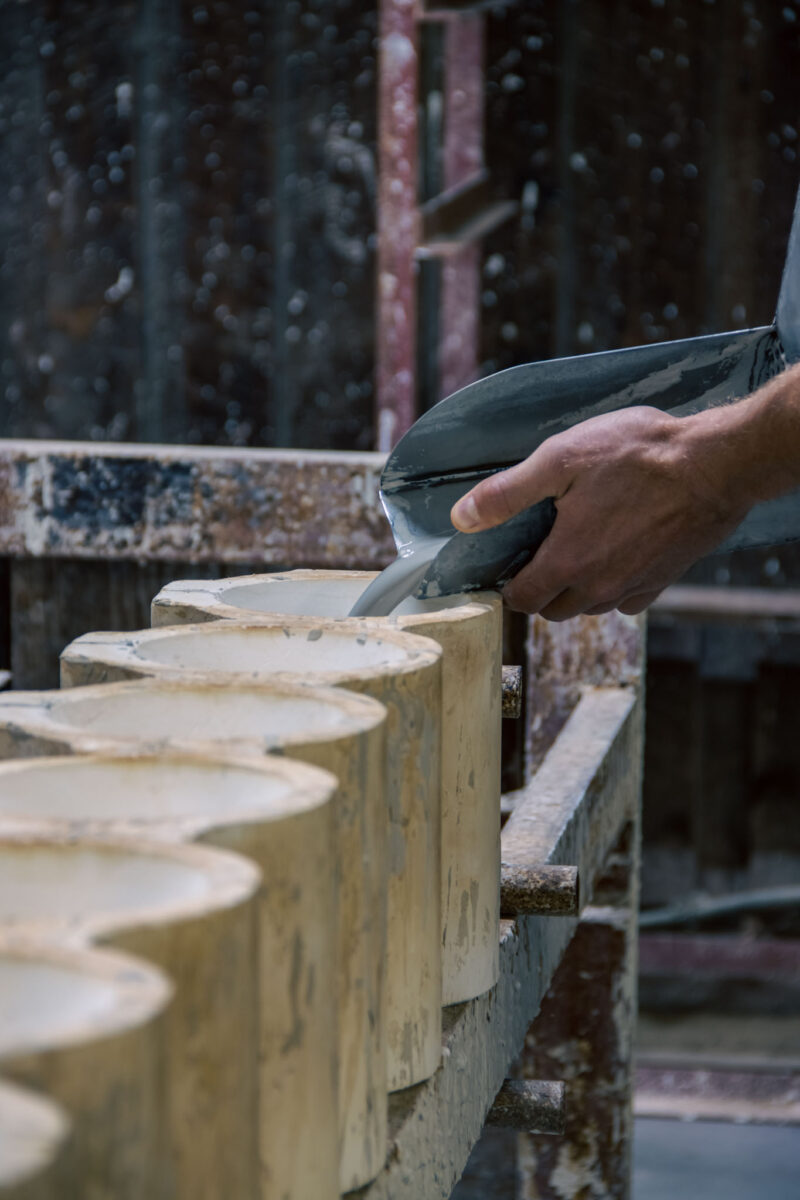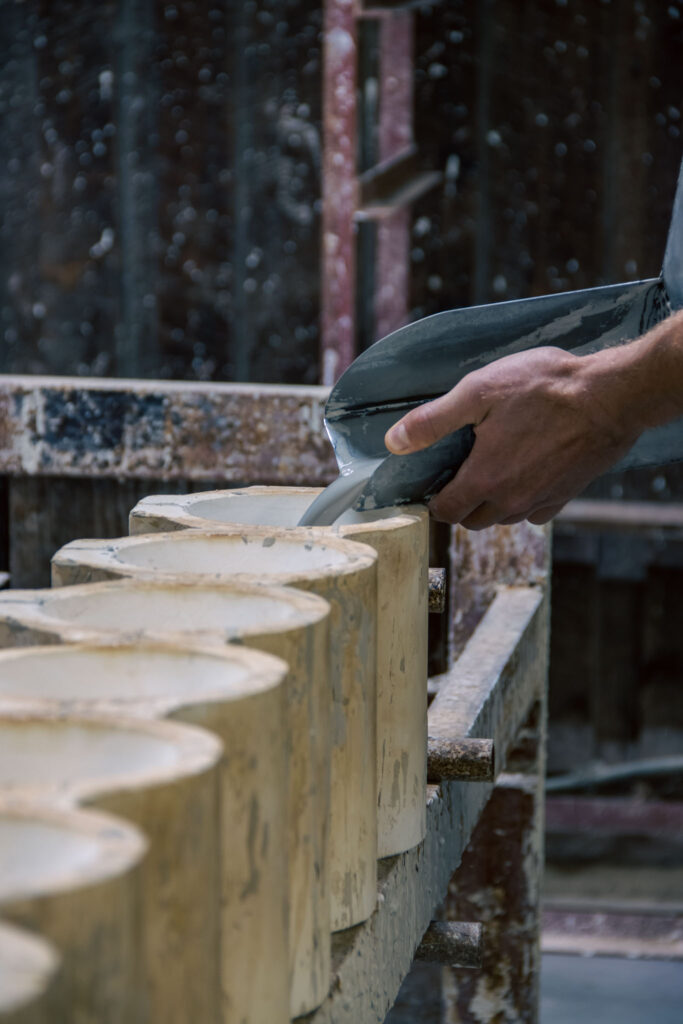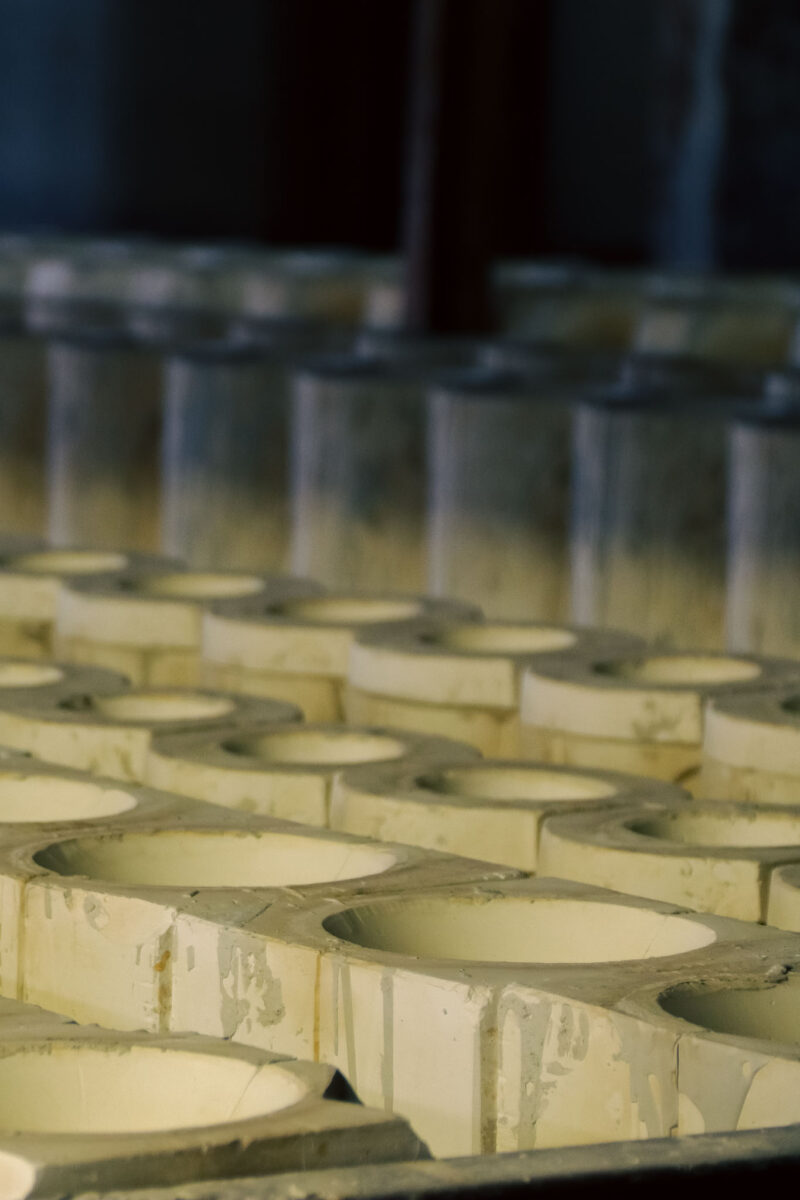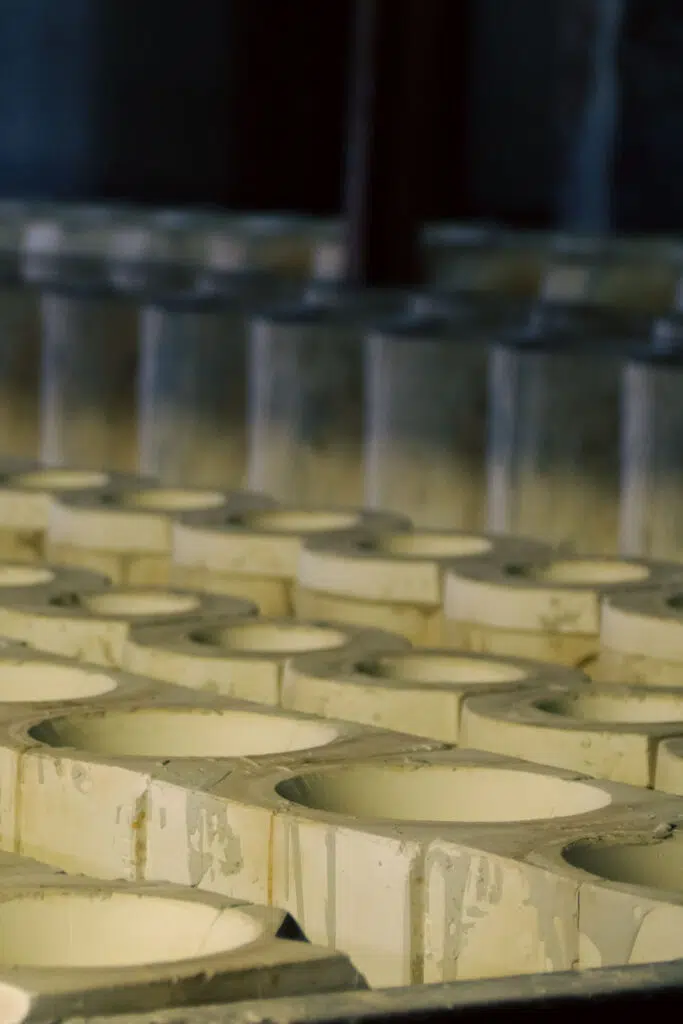 Roughly half of the ceramic shapes we make are formed using the slip-casting method. Casting is the process of pouring slip, which is clay in liquid form, into a mold so that the slip takes on the shape of the piece as it dries. Timing is crucial during the pouring process, which makes casting a highly skilled trade. 
Slip casting enables potters to duplicate many different shapes of vessels that cannot be formed on a RAM press or roller machine. Odd shapes such as spouts and handles, or "undercuts," which are lines on pots that go in then back out, demand to be either hand-thrown or cast with slip in a mold. Examples include our Sugar Jar, Mugs, and Teapots.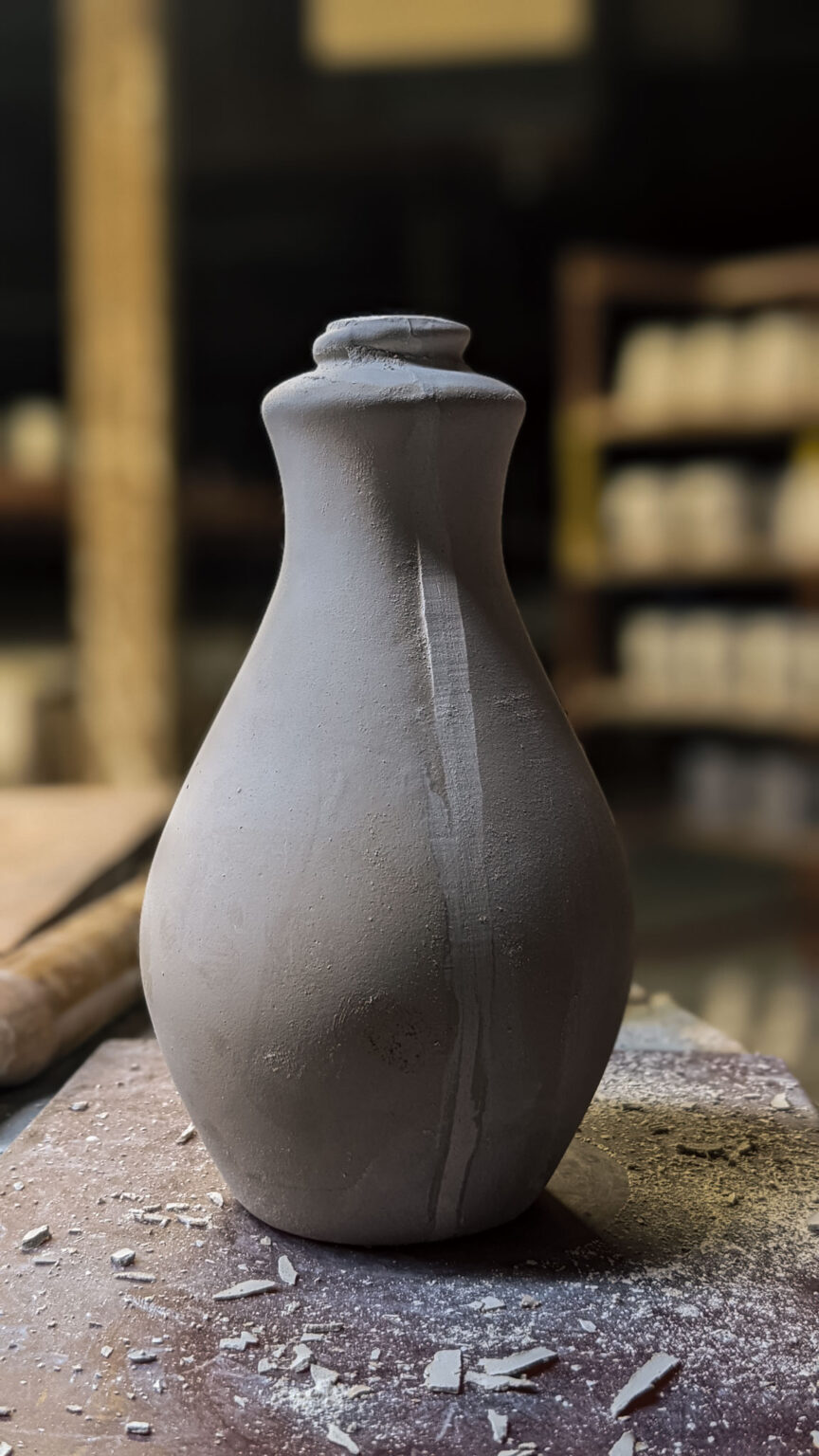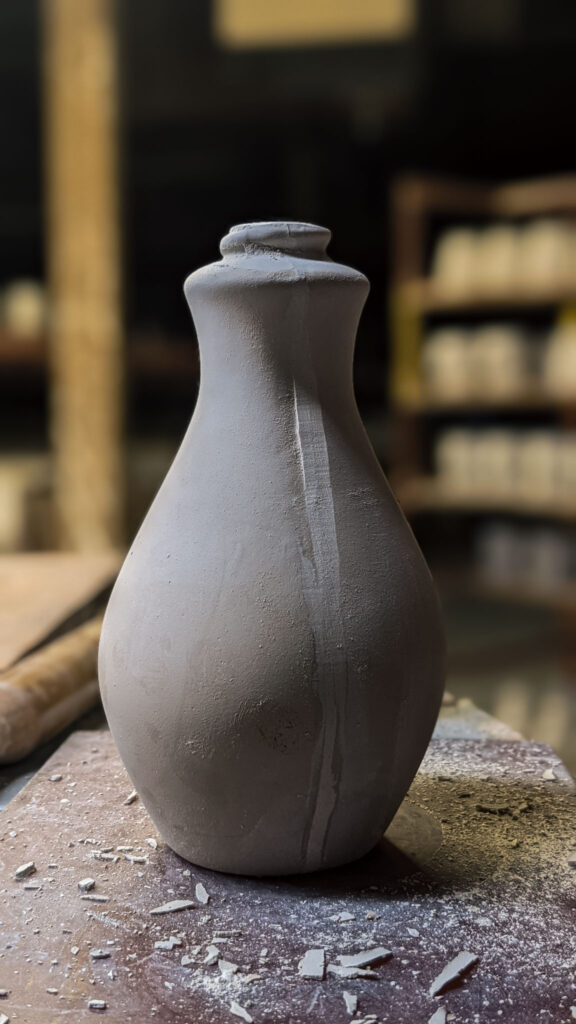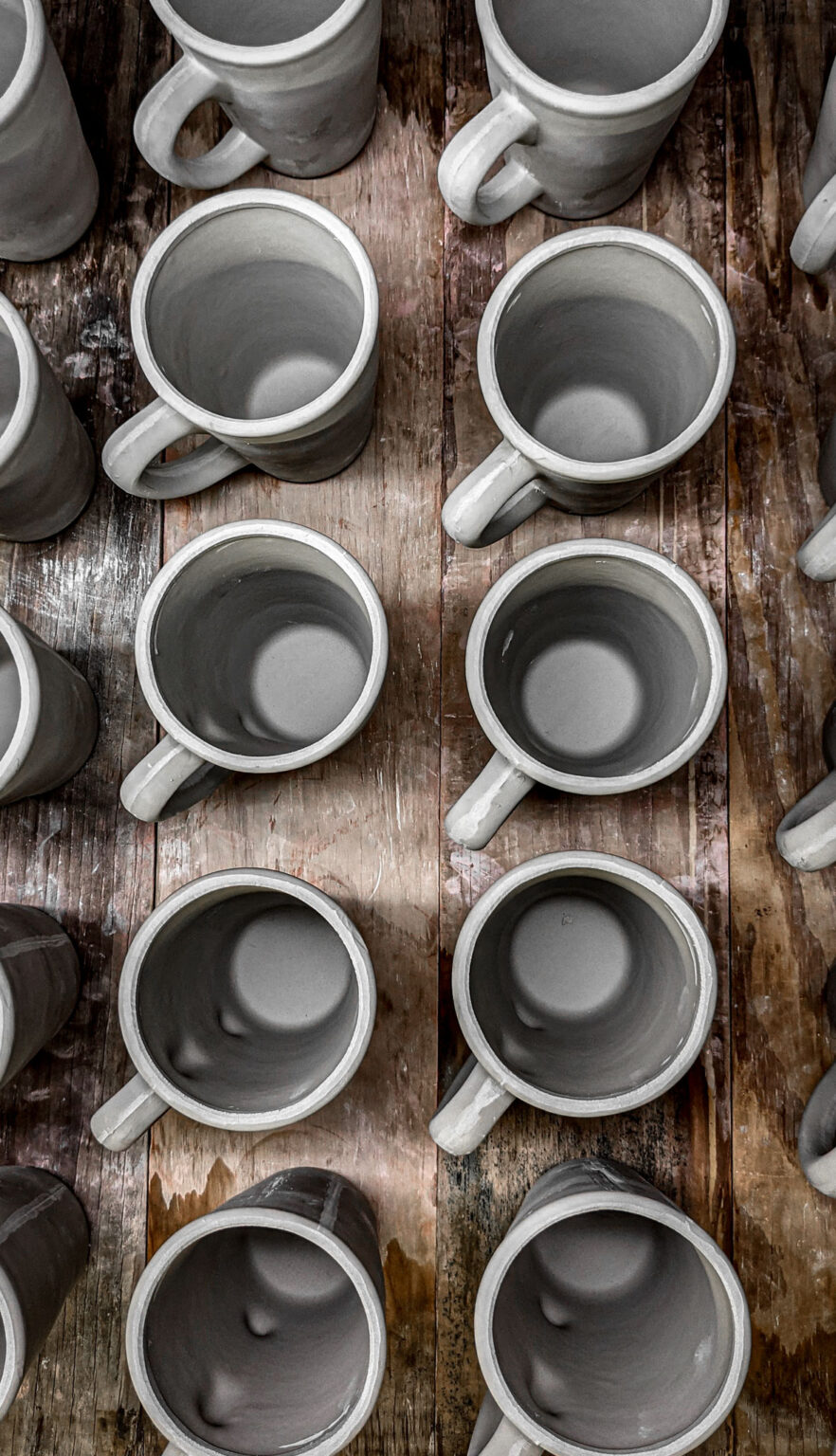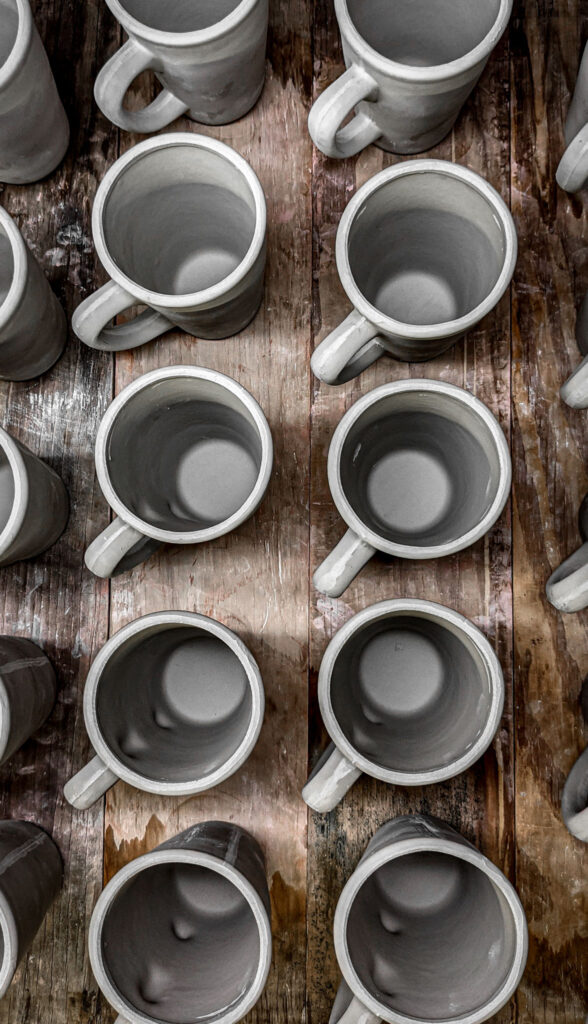 Hand Painting and Glazing
Once the pot is trimmed and dried, it is glazed with one of our custom glaze formulas or fired without a finish, such as our Shortbread Pans. Glaze is applied by either hand dipping or hand spraying the piece. Our hand-painting process involves Sumi-E brush techniques and is painted directly onto the glaze, which bonds during the firing process. Learn more about our hand-painting process here.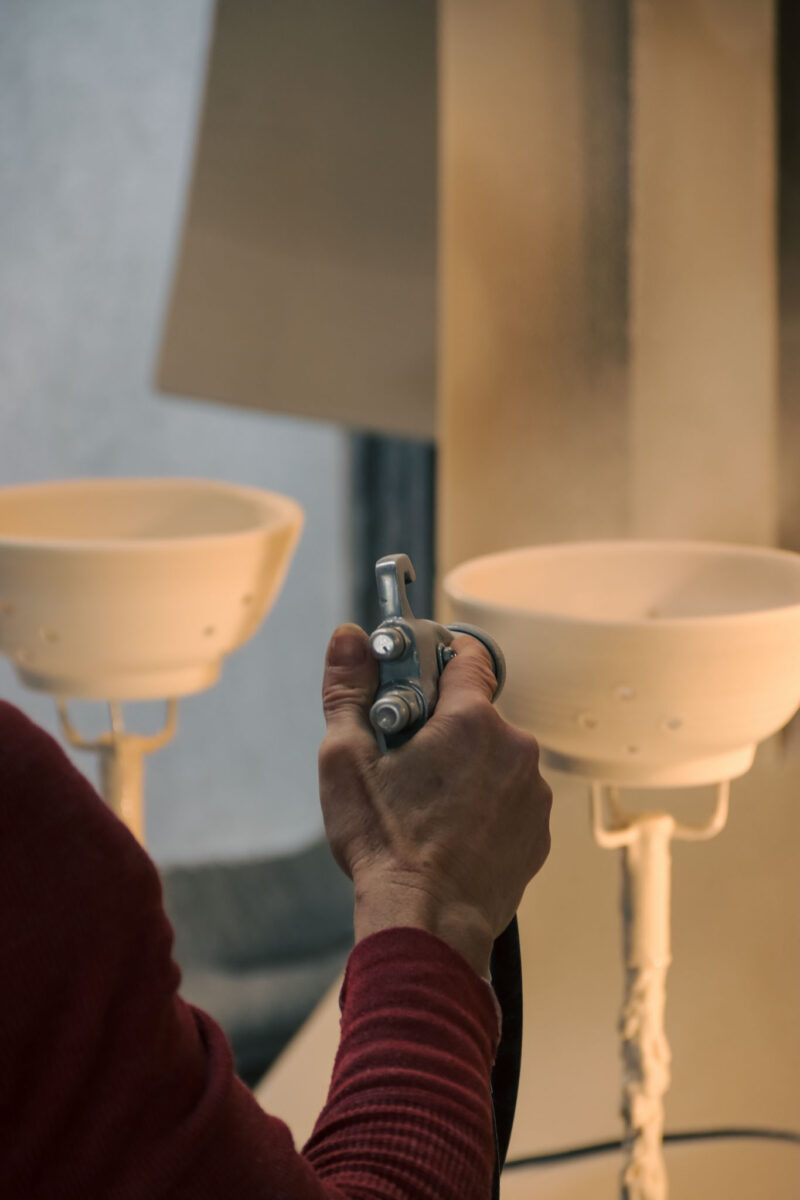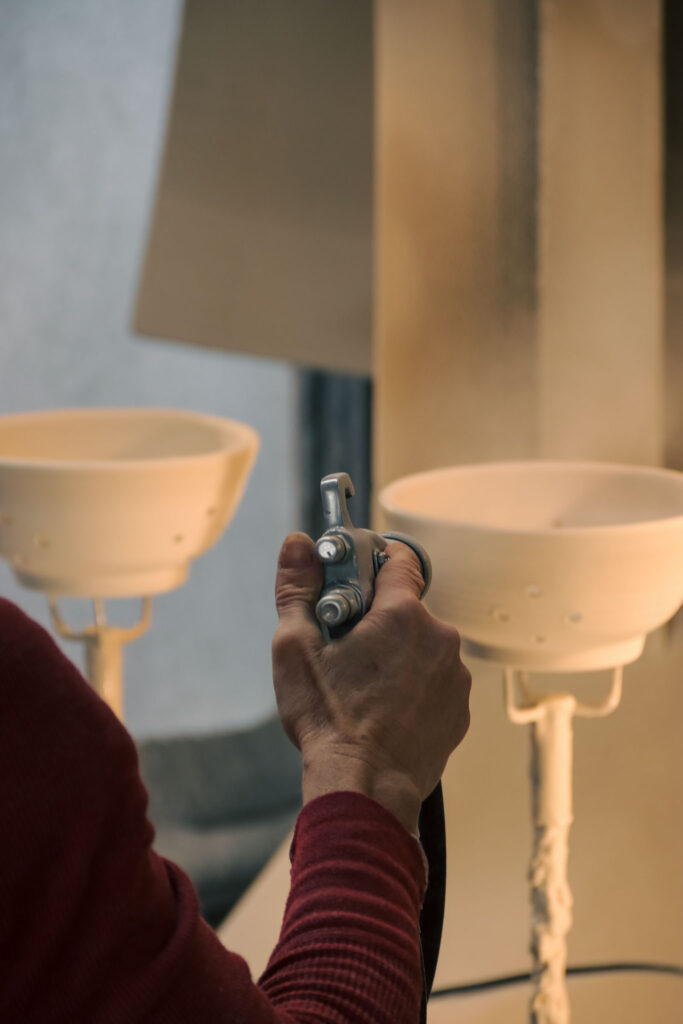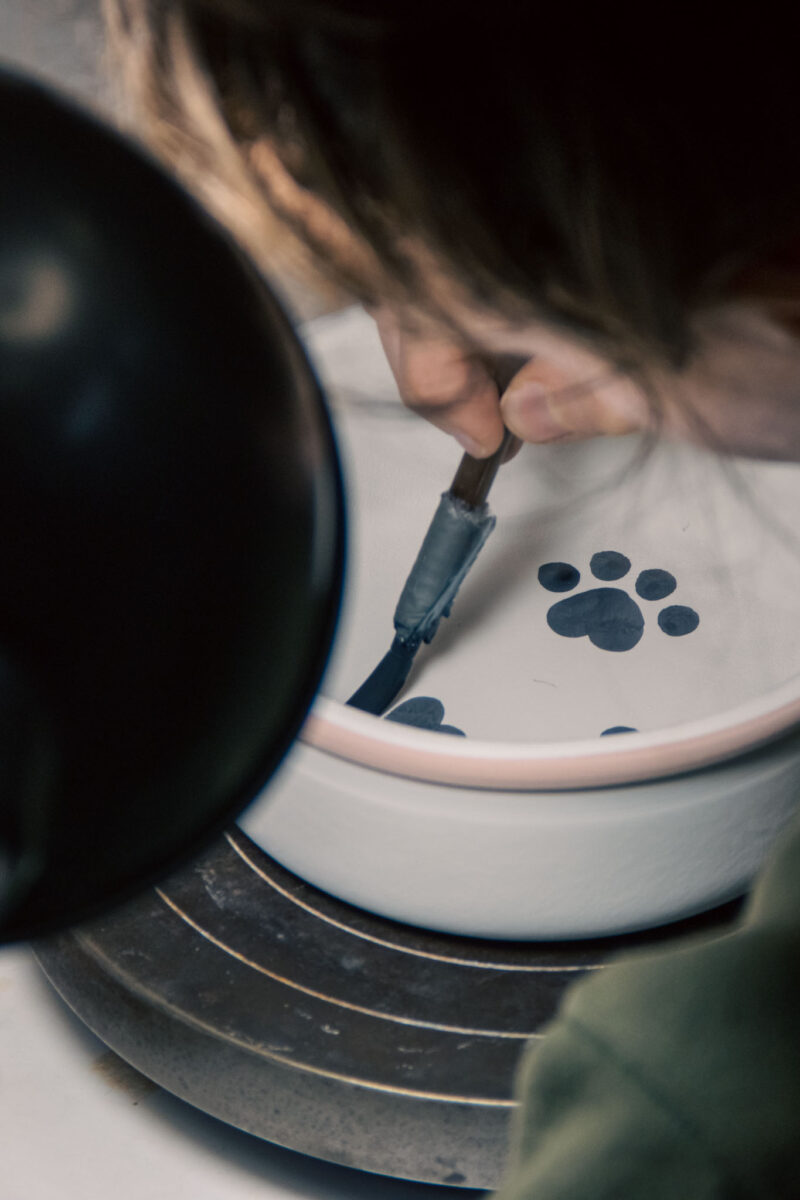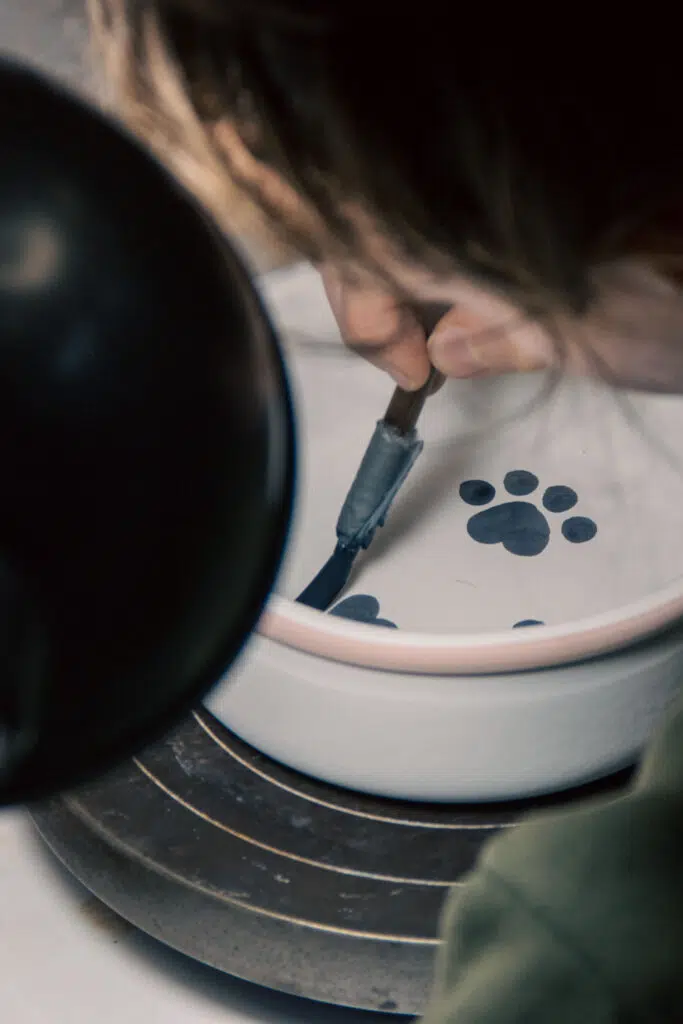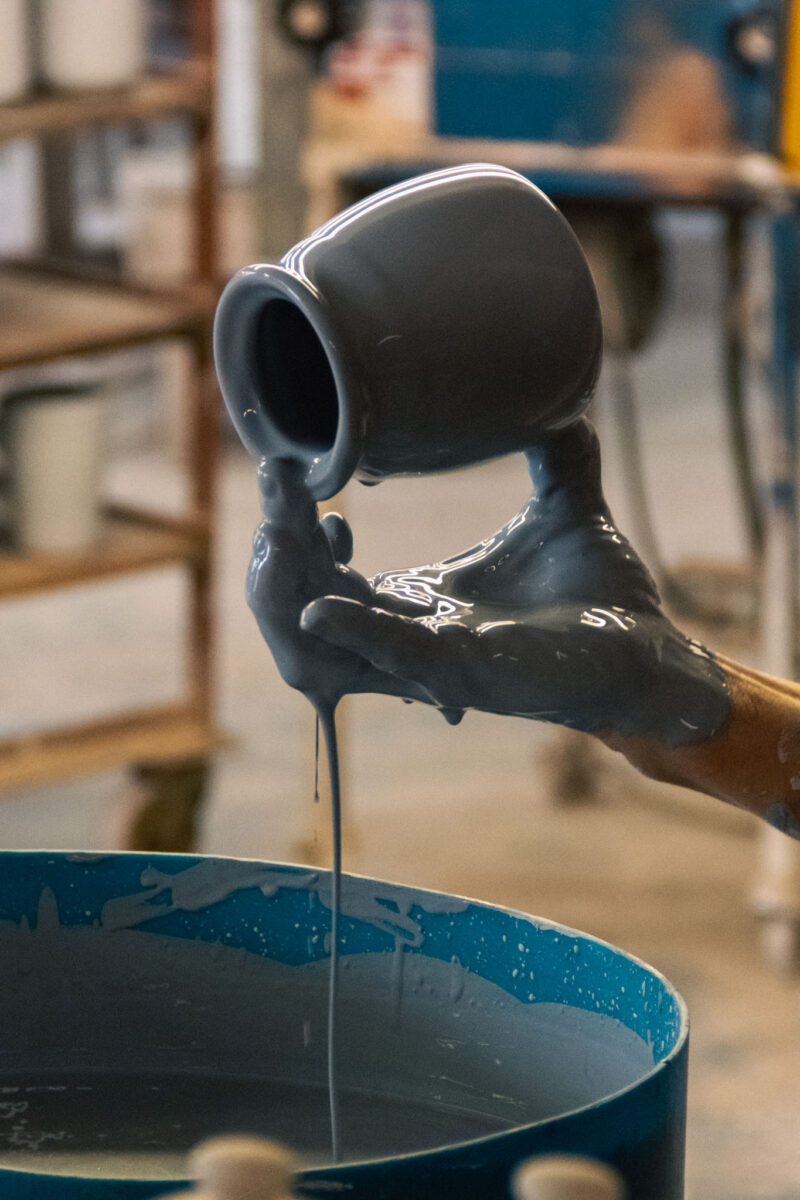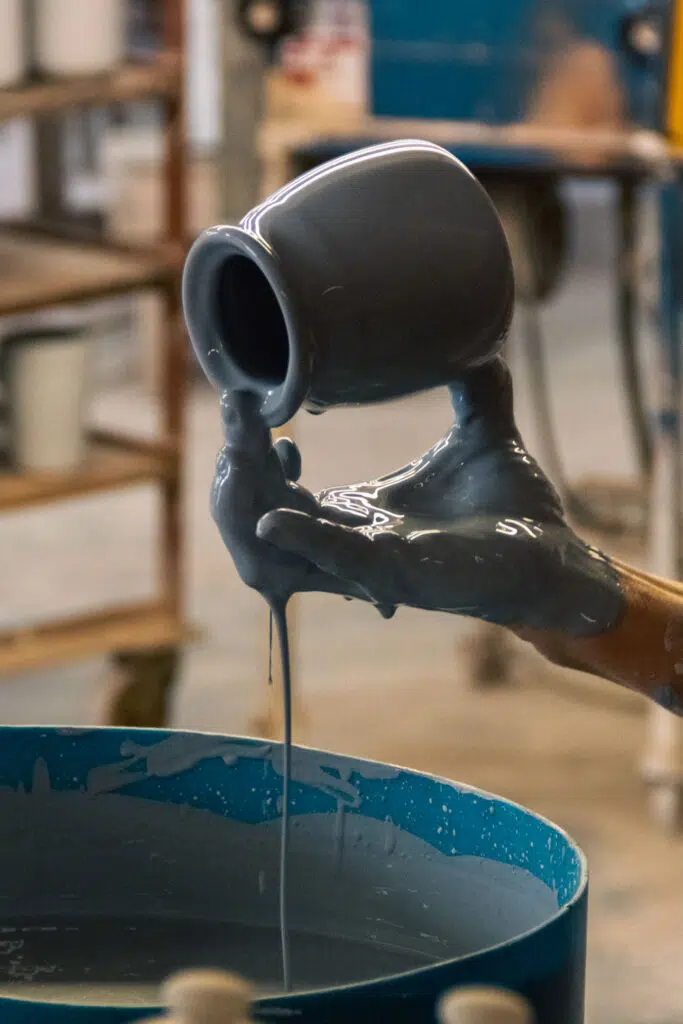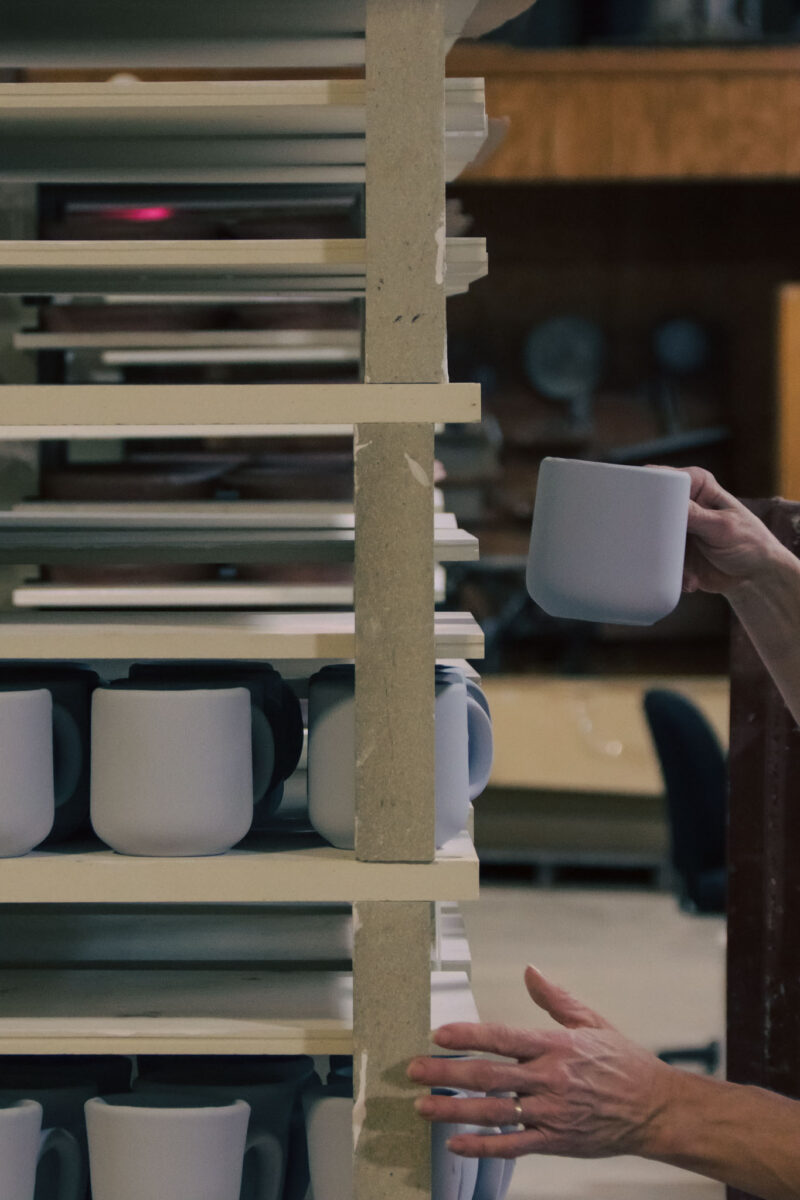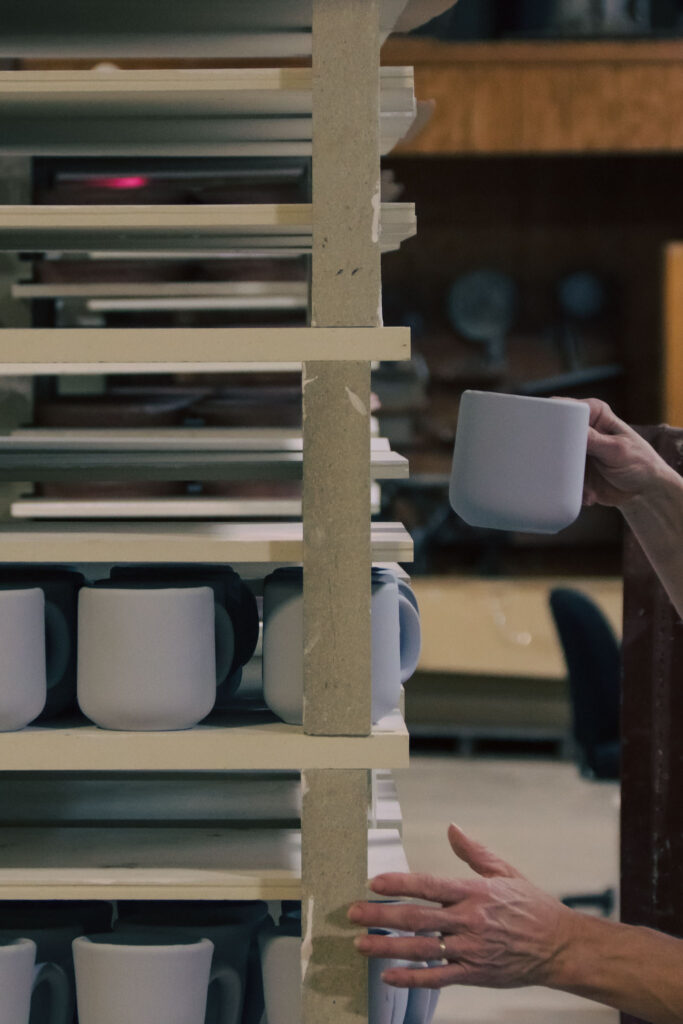 At this stage in the process, the pots are ready to be fired. After one last thorough drying, they are loaded into our English Stoke-on-Trent Kiln where they are high-fired to a vitrified stoneware state. After the kiln cools, every item is inspected by hand before being packed up and shipped off to its new owner.