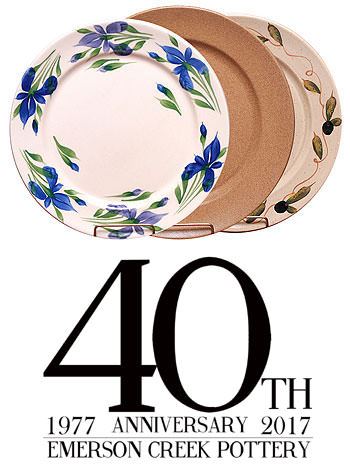 Emerson Creek Pottery's ceramic pieces have been featured at Mt. Vernon, Monticello, and the Smithsonian Institute. Influenced by the energy of Early American cobalt decoration, owner Jim Leavitt founded Emerson Creek Pottery in 1977. Read More About Our Pottery.
We hope you love our designs as much as we do! Browse below for some of the great mix and match combinations of our designs. Buy a set of one of our beautiful handpainted designs, then choose accent pieces from a matching color glaze collection for a combination that will entertain your guests. Because our pottery is made with care by master potters here in the Blue Ridge Mountains from safe, lead-free clay, you can feel good about using it every day in your home. Bring real American-made quality to your home and family today with this stunning line of ceramic pottery, only from Emerson Creek!
AMERICAN BLUE & FIELD OF IRIS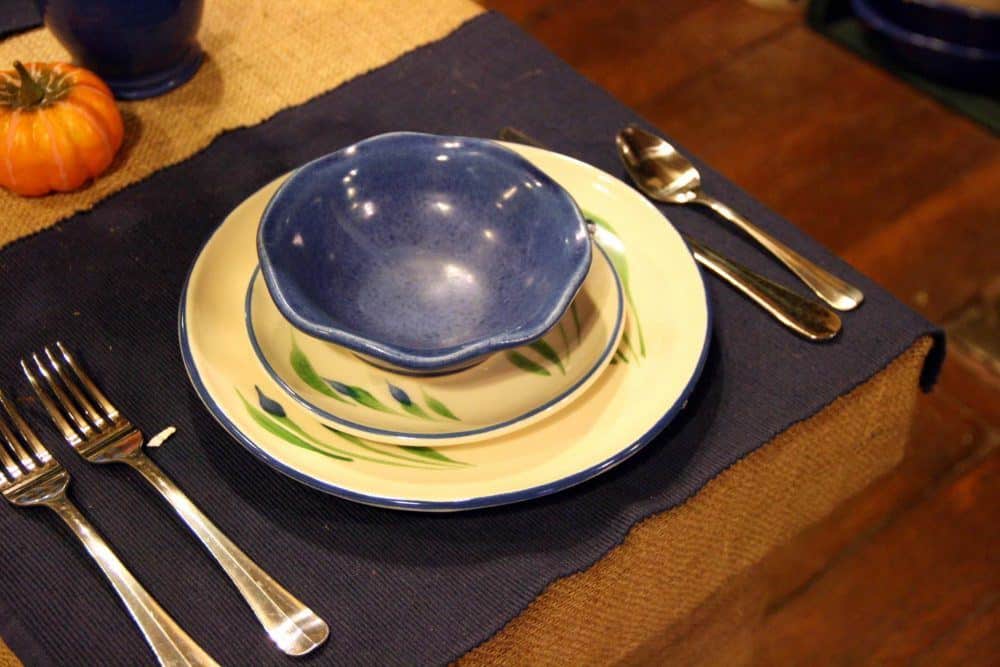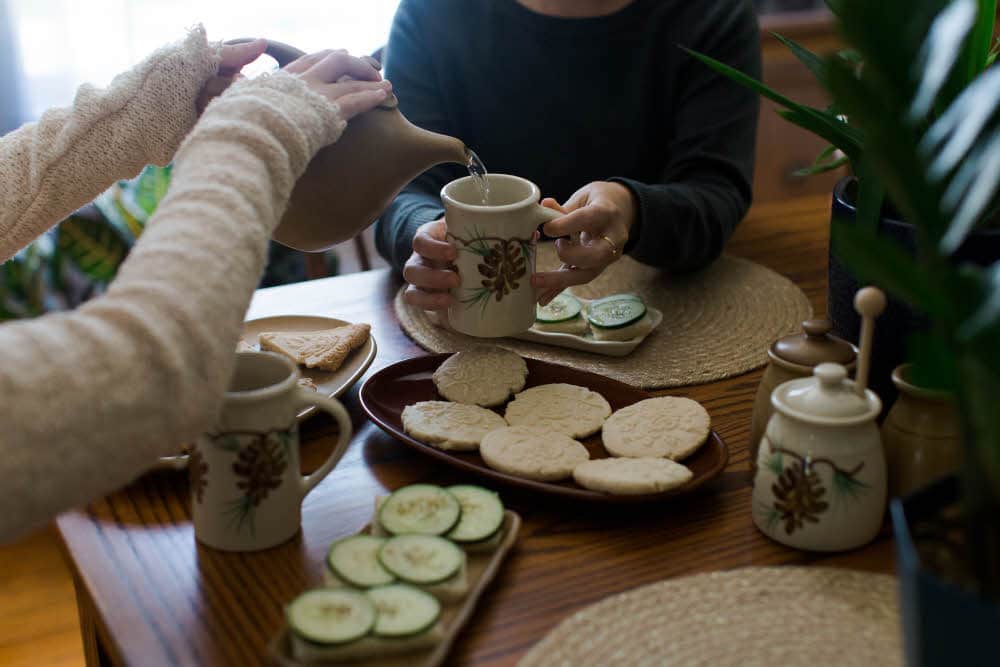 Our warmest earth tone line, the Copper Clay Pottery collection has spicy undertones and glows with a coppery brightness. Each beautiful ceramic piece is handcrafted with a speckled ground and high gloss glaze. It's warmth pairs perfectly with the handpainted Pinecone Pottery line. Click these links to begin shopping! 
BLUE CRAB & AMERICAN BLUE
Bring this festive American theme to your dinner table with our Blue Crab dinnerware or to your next party with our Blue Crab servingware. The red, blue and green crab design handpainted on our pottery's basic cream background makes this a perfect line to mix and match with our American Blue Collection.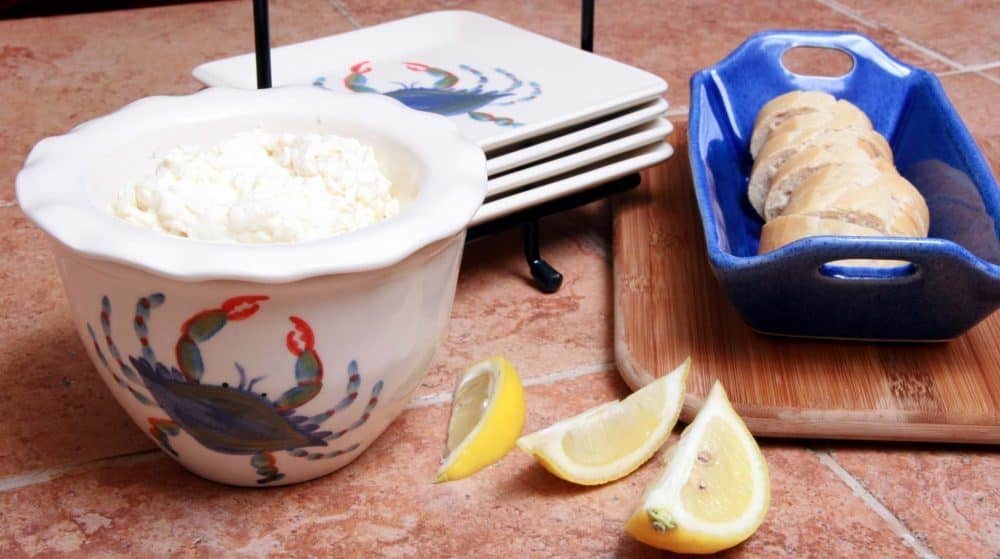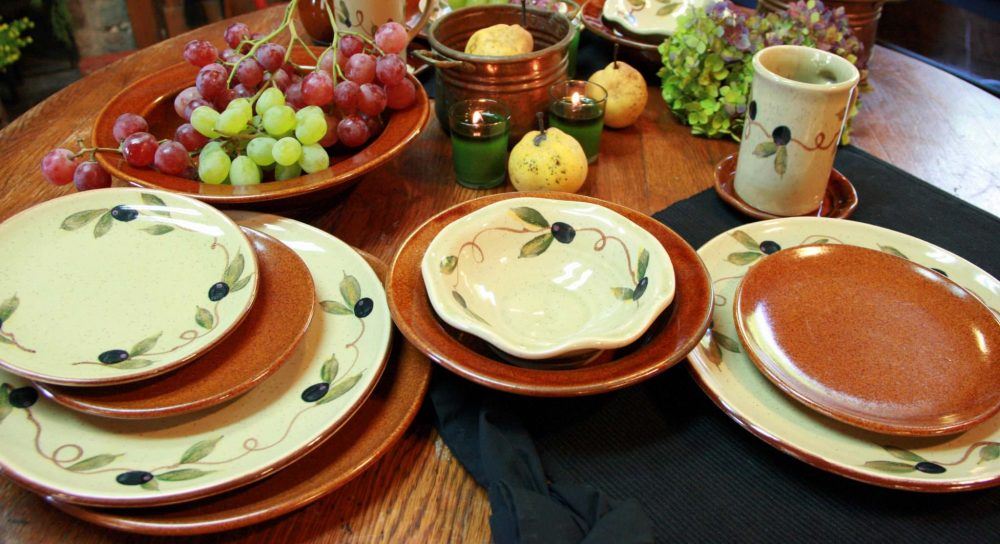 TUSCAN OLIVE & COPPER CLAY
Our Tuscan Olive pattern will please your eye with its speckled, creamy background, embellished with a simple olive motif. Here you can see how perfectly it pairs with our Copper Clay Collection's warmth. Shop these two collections for serving your guests in your own tuscan-inspired dinner party!
AMERICAN BLUE & SUMMER PEAKS
We couldn't be more proud of this mix & match set. The Summer Peaks of Otter Collection is inspired by our Blue Ridge Mountains shadowing our pottery facility in Bedford, Virginia. The 
Summer Peaks 
serving ware paired with the American Blue dinnerware line highlight the beauty of the peaks. If you have fond memories of a vacation in Virginia, or you call the Blue Ridge your home, our Peaks of Otter line will keep that magic alive in your heart and in your home every day.