If you have family and friends joining you on Thanksgiving, you want your table to be simple but impressive. We've got menu ideas plus servingware for a beautiful Thanksgiving spread.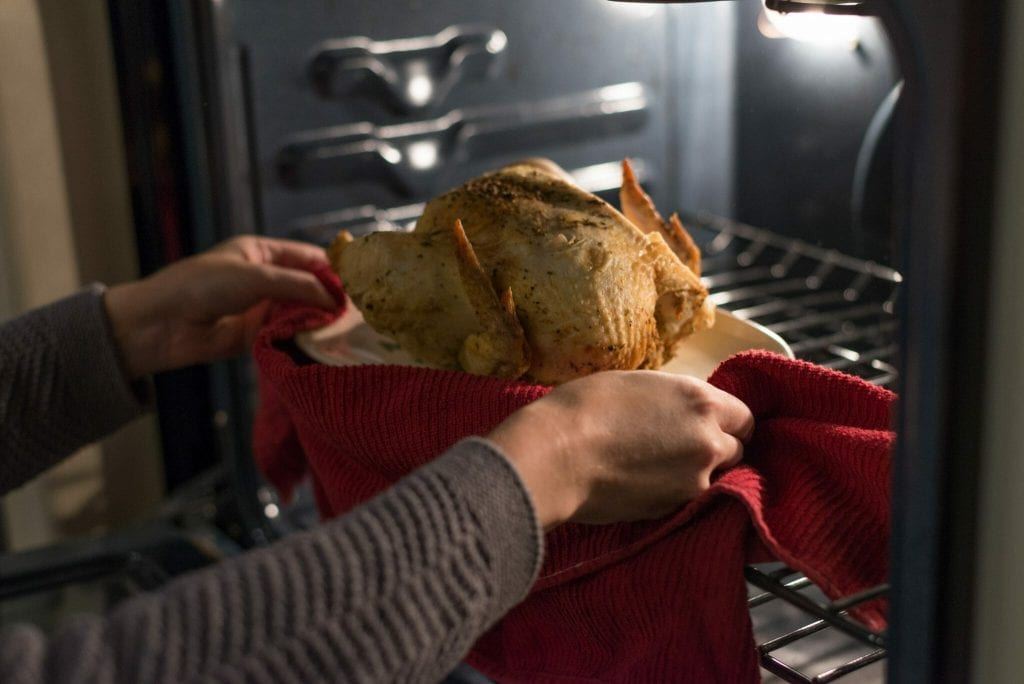 When you're planning your Thanksgiving dinner, you want to make sure you have the right servingware for your lovingly-prepared food. Do you need plates? Bowls? Platters? Getting an idea of your menu will help you choose just the right pieces. Below, we have a sample Thanksgiving menu along with servingware suggestions for each dish.
Since Thanksgiving is the last chance to celebrate fall, we're going with a celebration of fall color, featuring our Copper Clay and Go Green Earthware servingware and dishes. These dishes are neutral enough to match the dinnerware that you probably already have in your pantry. If you want to really create a coordinated Thanksgiving spread, they pair beautifully with a number of our dinnerware sets. We recommend the Dogwood, Pinecone, or Cranberry Dinner Set to set your Thanksgiving table.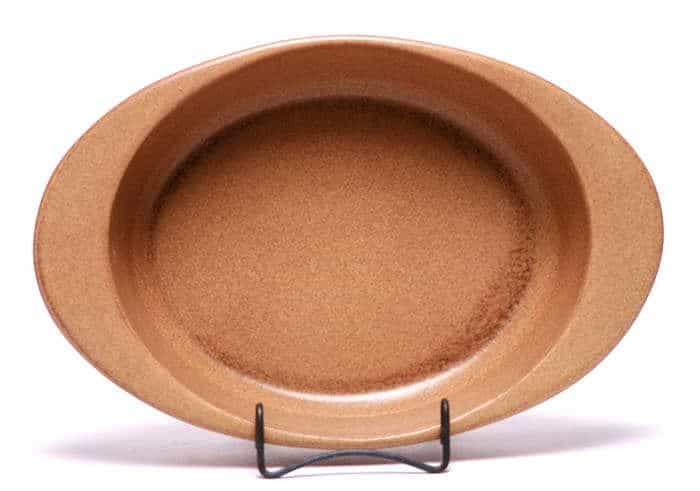 Thanksgiving Side Dishes
No Thanksgiving meal is complete without good sides, and the right servingware elevates classic side dishes without any extra work for you.
Green Bean Casserole
Go with a classic, no fuss green bean casserole or step out of the box with a more modern take on the traditional Thanksgiving dish.
Serving Suggestion: Red is the perfect contrast to green beans, so bake your green bean casserole in our Copper Clay Ceramic Baking Dish.
Cranberry Sauce
You can give yourself a break and use canned sauce or make a simple from-scratch cranberry sauce for your Thanksgiving guests.
Serving Suggestion: Let the deep red cranberry sauce speak for itself in a neutral Earthware Serving Bowl.
Roasted Root Vegetables
If you're expecting guests with dietary restrictions (vegan, gluten free, nut free), a flavorful vegetable roast is an easy way to accommodate. Present this hearty side in beautiful servingware, and you're ready to feed anyone with food allergies.
Serving Suggestion: Like the cranberry sauce, your roasted vegetables have plenty of color on their own. Our Earthware Baking Dish is durable enough to use in the oven and pretty enough to put straight onto your Thanksgiving table.
Mashed Potatoes
A creamy mashed side is a Thanksgiving essential. Choose creamy whipped potatoes or lighten things up with mashed cauliflower.
Serving Suggestion: Mashed potatoes need a little bit of color, so serve them in a vivid Copper Clay Serving Bowl.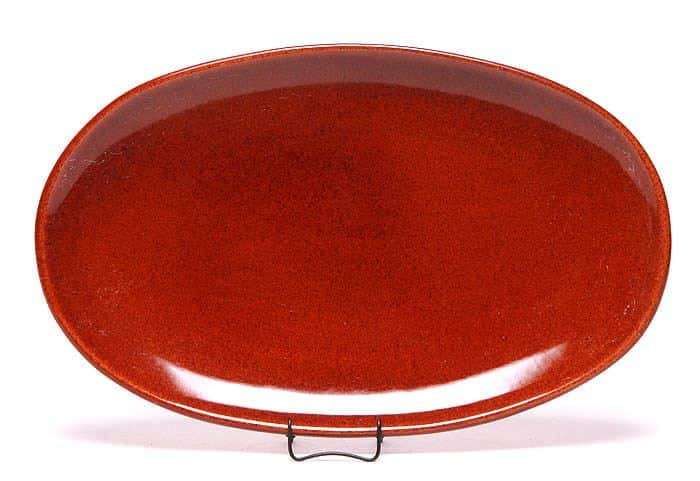 Thanksgiving Main Dish
You can go traditional or try something new for your Thanksgiving main dish. You want that main dish to really pop, so we're going with our Copper Clay servingware.
For a large main dish, we recommend our Oval Serving Tray in Copper Clay. It's oven safe, so you can keep your food warm in the oven until the last possible moment.
For casseroles, large ceramic Copper Clay casserole is the perfect oven-to-table solution.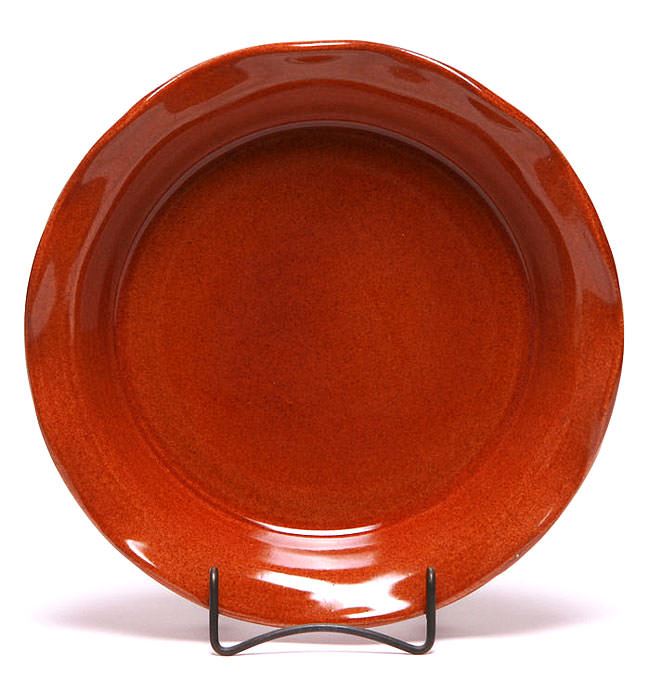 Thanksgiving Desserts
Round out your meal with some traditional desserts or try something new.
Sweet Potato or Pumpkin Pie
You can't go wrong with a pie at Thanksgiving, and this sweet potato pie recipe uses a store-bought crust to keep things simple. For an allergy-friendly option, try a no-bake pumpkin pie that's dairy free and gluten free.
Serving Suggestions: Our Copper Clay Pie Plate would look beautiful against either of these vibrant, orange pies.