Beautiful, High-Quality Stoneware Pottery in Clean, Organic Designs, Created in the Blue Ridge Mountains of Virginia
We take the hands-on approach to everything we do — from mixing our own clay to painting each design. It all stems from our desire to fill your home with timeless, sustainably made stoneware pottery. Visit our online shop for dinnerware, bakeware, kitchenware, and home goods that are safe and lovely to use. 
Rinse your fruits and vegetables in our Berry Colanders without fear of toxins found in many plastics- and painted-metal colanders!
$41
Enjoy non-toxic, beautiful ceramics in every room of your home. With both botanical designs and solid glazes, we make something for everyone — from the cottagecore enthusiast to the mid-century modernist. All of our forms are thoughtfully designed and made in the USA.
We're makers at heart and create products that are both beautiful and functional.
With great love for the outdoors, we incorporate nature into our designs and protect the Earth through sustainable practices.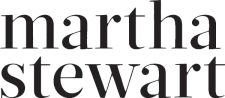 Brown Bag Designs Thistle Shortbread Pan
Our shortbread pans make cookies that are almost too pretty to eat. Impress your friends (and your cookies) with our stoneware pans that divide your cookies into perfectly sized portions and impress a whimsical image onto the face of the dough. One of our favorite designs, the Thistle Shortbread Pan, features a classic Scottish thistle design — perfect for your favorite Scottish shortbread recipe.
Find the Latest Emerson Creek News, Recipes, & Gift Ideas on Our Blog
Features and Collaborations