From famous dinner scenes in classic sitcoms to family-style dining restaurants, there's nothing quite as American as sharing a meal around the dinner table. We understand the importance of breaking bread together and how it can impact families and friendships. That's why we've created several dinnerware collections to help you host formal and informal meals with the people you love the most.
Our Brookline Dinnerware Collection is modern and timeless and can be used for classy dinner parties or casual Sunday morning brunch. Whether you're entertaining to impress or just need to throw together a quick weeknight meal, Brookline can adapt to meet your needs.
Dress a Formal Table with Brookline Dinnerware
Emerson Creek's Brookline Dinnerware includes all the pieces you need to create a traditional, formal table for holidays, celebrations, or dinner parties. Brookline Dinnerware sets include:
Dinner plates
Salad plates
Cake plates
Bowls
Cups
To create a traditional place setting, we suggest using all five pieces. Start with your dinner plate at the base layer, followed by the salad plate. Layer the bowl on top of the salad plate to create three tiers.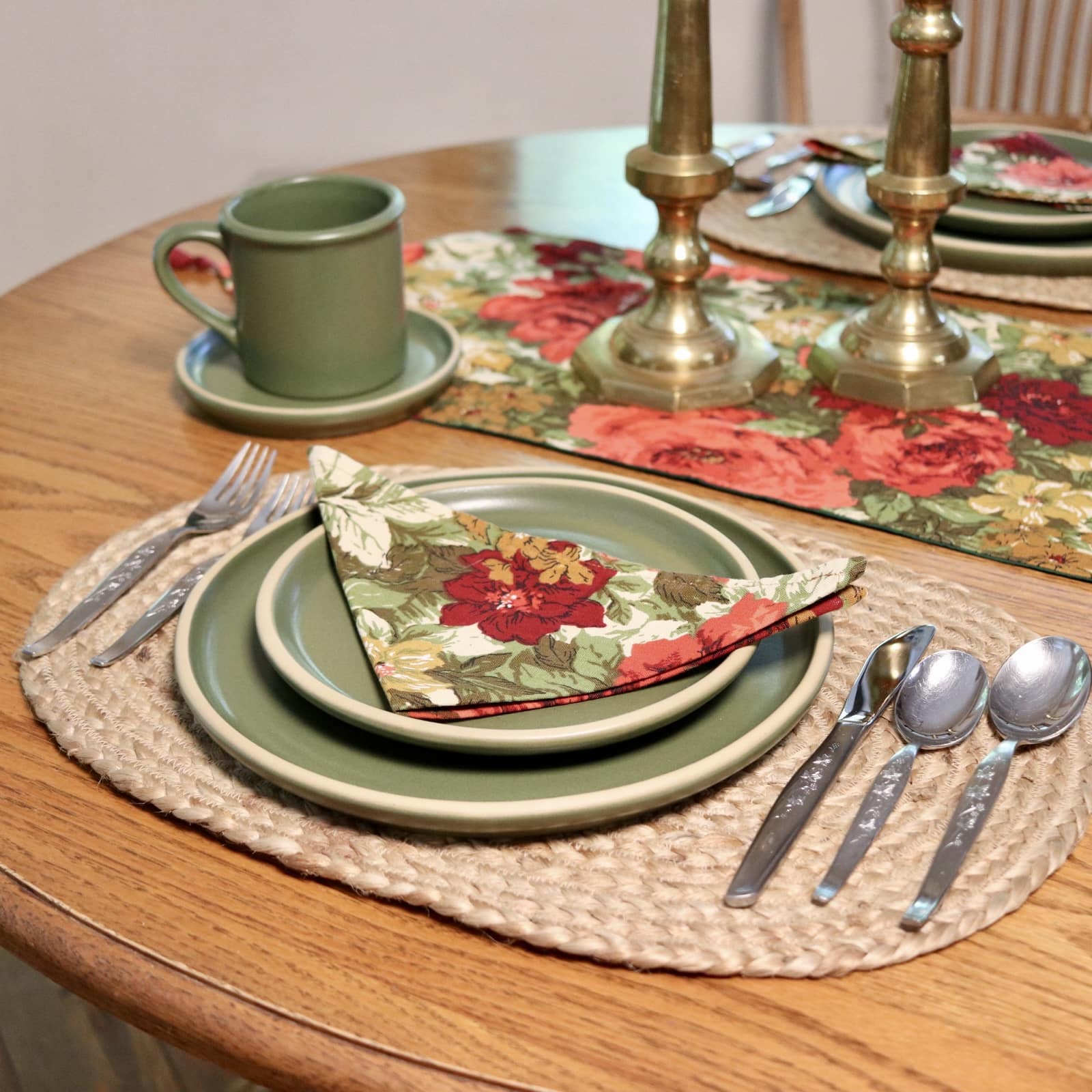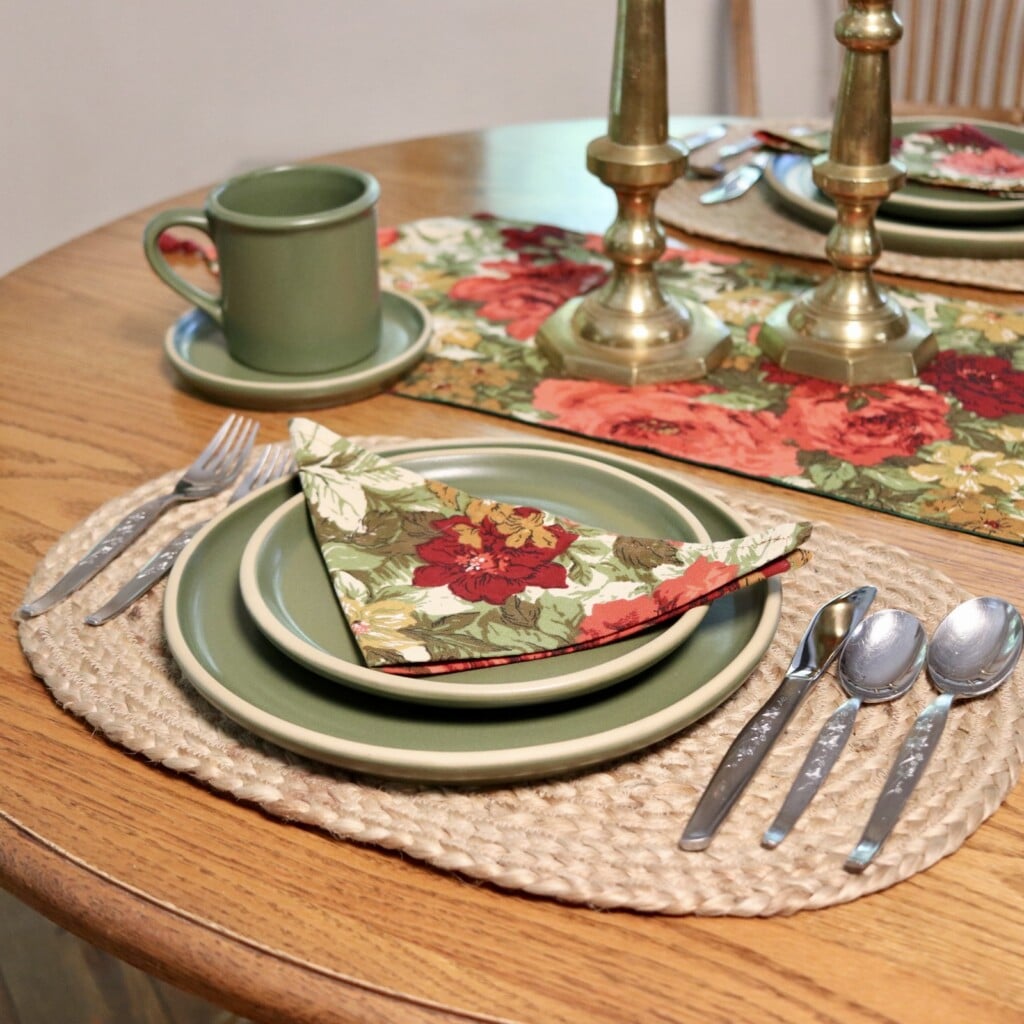 Set the cake plate off to the side with the cup nestled in the center of it. This duo is perfect for dessert — enjoy cake (or shortbread cookies baked with one of our Brown Bag Shortbread Pans) and decaf coffee or herbal tea.
In addition to your Brookline Dinnerware, you'll also need utensils to create a traditional place setting:
Dinner fork 
Salad fork 
Dinner Knife 
Soup spoon 
Dessert spoon 
The forks go on the left side of the dinner plate, and the dinner knife and spoons should be placed on the right side of the plate. For an extra touch of class (and to make your dinner table more sustainable!), use cloth napkins instead of disposable napkins. Fold your napkins and place them in the bowls.
Finally, you'll want to include a few different pieces of drinkware. While you can absolutely use the Brookline Cup for your beverage, for a more formal place setting, we suggest having water and wine glasses in addition to your Brookline Cup.
While not necessary, you can also add some fun décor to your table such as candlesticks, table runners, placemats, flowers, or name cards. The nice thing about Brookline dinnerware is that it's available in a variety of glazes and designs, so you can decide which color/design works best with your home's aesthetic.  
Dress an Informal Table with Brookline Dinnerware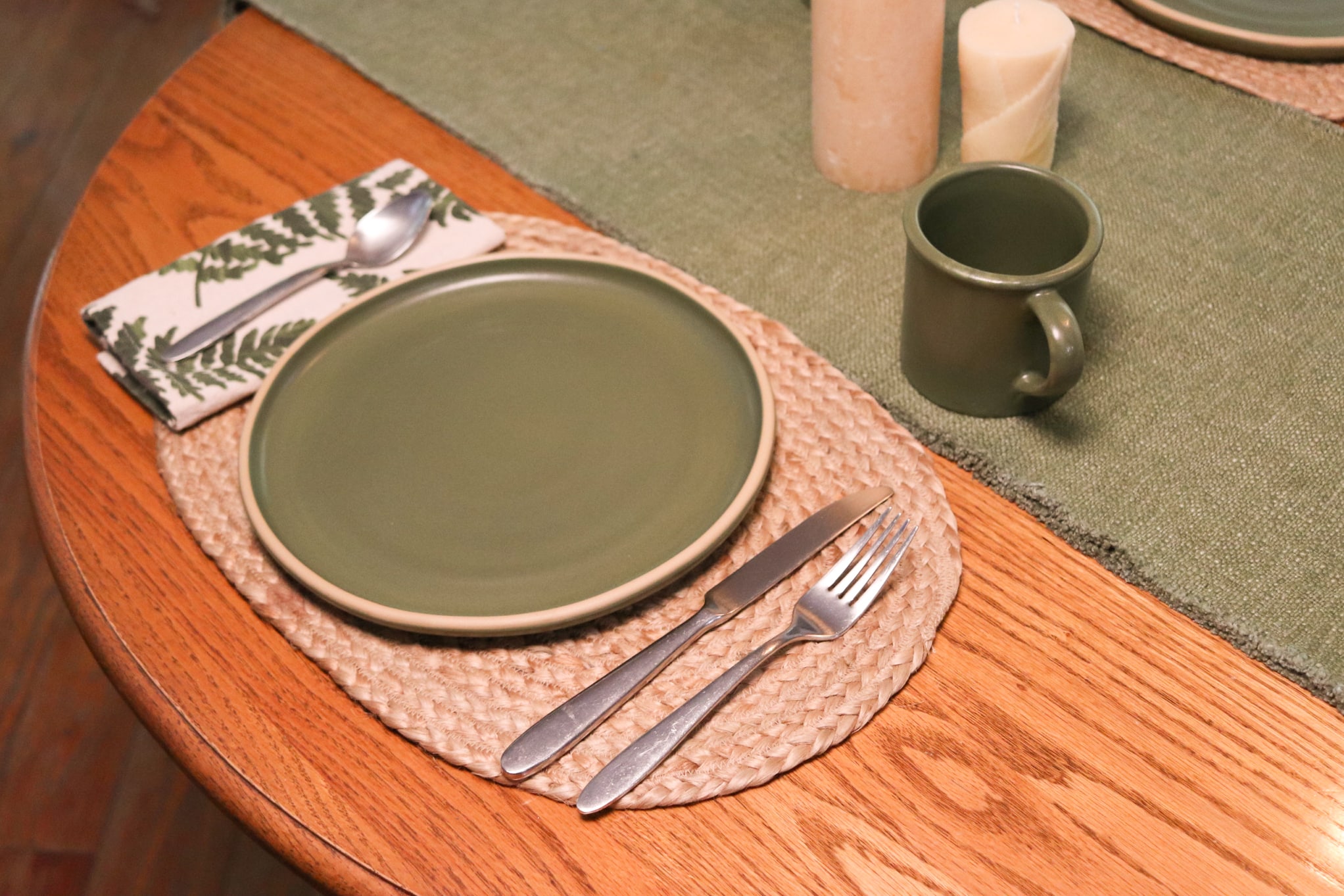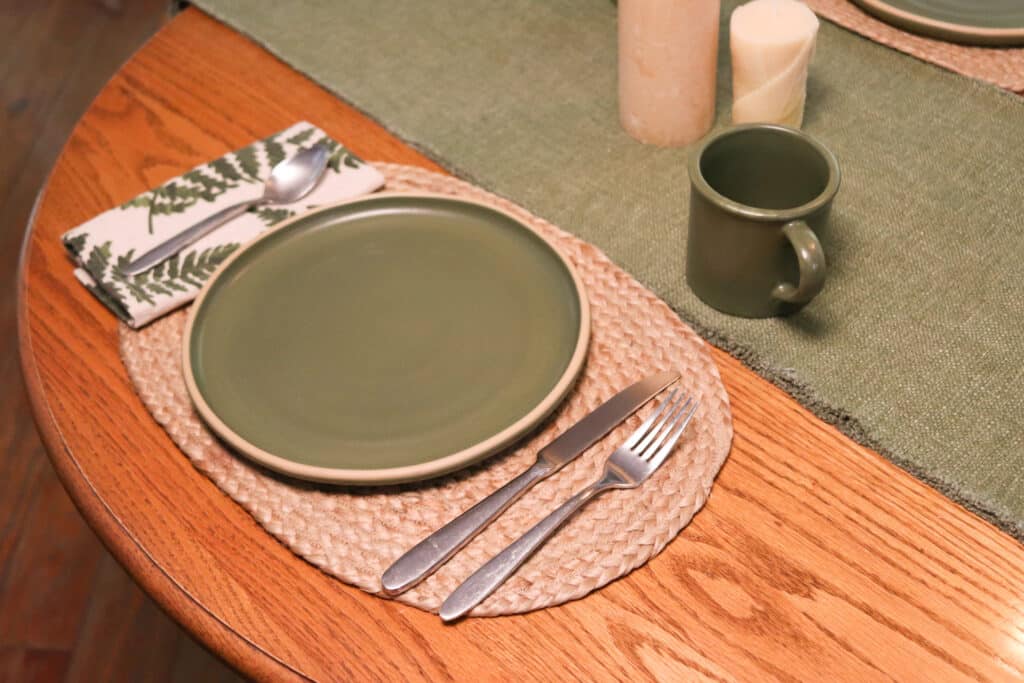 Modern, informal dinner tables use fewer pieces from our Brookline collection, but there are several options for how to dress an informal dining table.
Let's start with the dinner plate and cup. Use the dinner plate for your entrée and the cup for your favorite drink. This is a great combination for larger meals. You won't need as many utensils for an informal place setting as you do for a formal place setting, so you'll just need three utensils:
Dinner fork
Dinner knife
Soup spoon
Depending on what you're eating, you may not even need to use all three utensils! While cloth napkins have been traditionally viewed as being for formal tables, we like using cloth napkins for every meal — no matter how casual — because they're better for the environment than disposable napkins and paper towels.  
Another option for an informal Brookline table is to use bowls as the main dish. If you are serving a brothy entrée, soup, or stew, you can use the Brookline Bowl instead of the Brookline Dinner Plate as your focal point.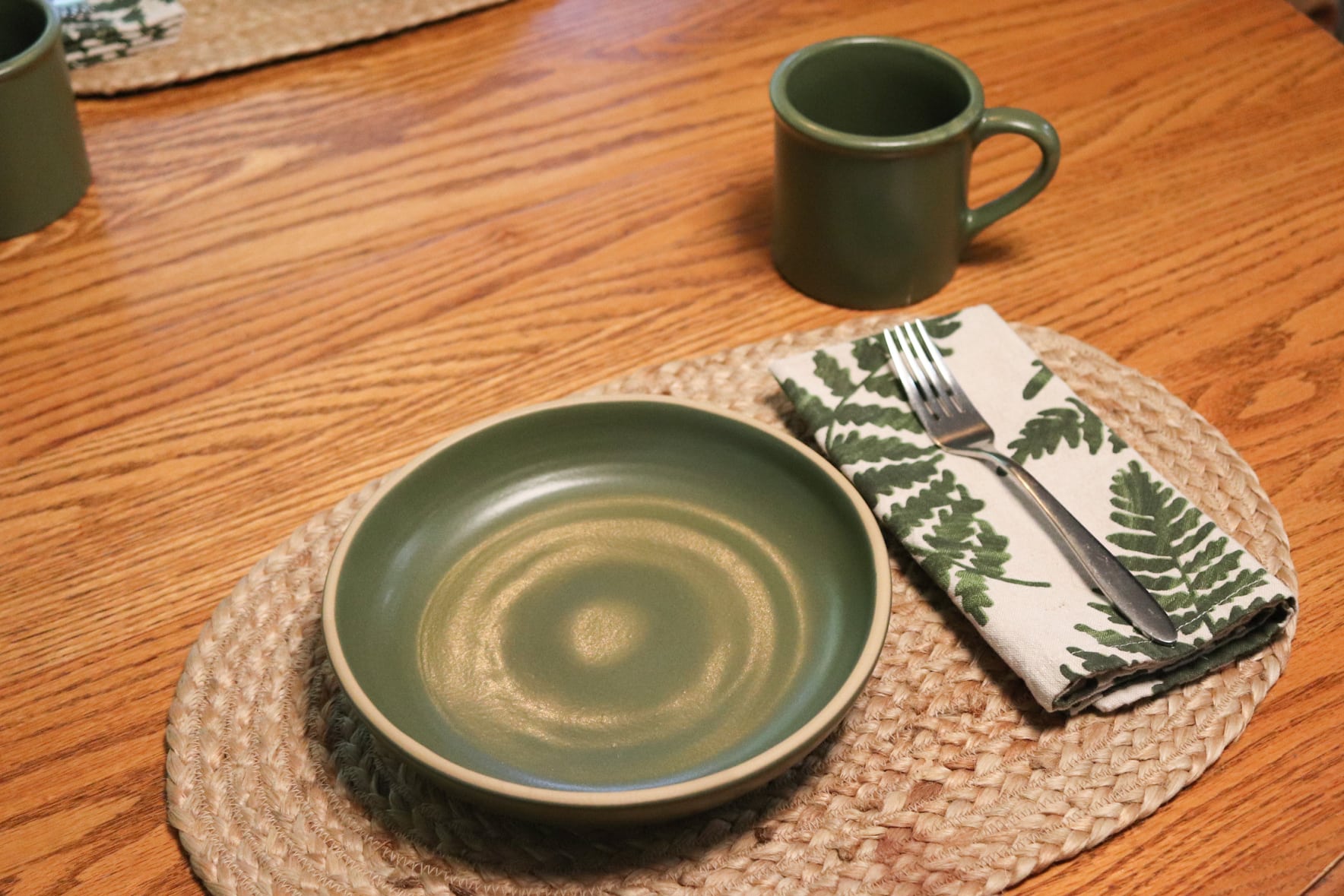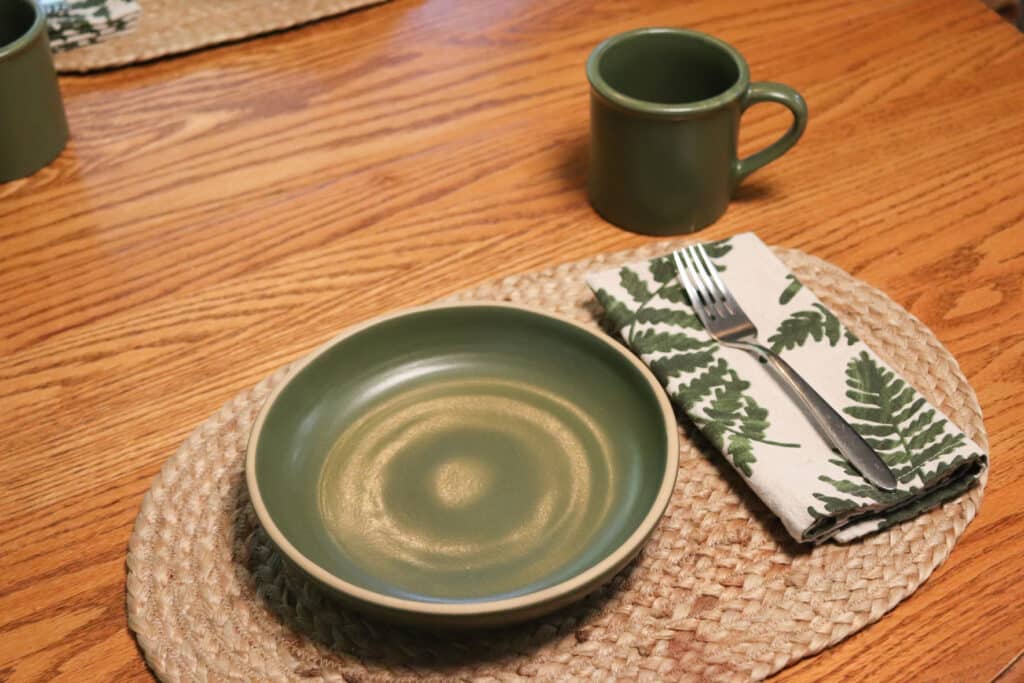 About Brookline Dinnerware
Brookline is our newest dinnerware collection! Introduced in 2020, Brookline features hand-thrown lines and exposed rims. These artistic elements hearken back to our early dinnerware collections.
Brookline is available in glossy glazes, semi-matte glazes, and hand-painted designs. There are several glazes only available in our Brookline Dinnerware collection, including:
Baltic 
Blackberry 
Cherry 
Greystone 
Ivory 
Mango 
Moss 
Like all our pottery, Brookline is made from our custom stoneware clay formula that is non-toxic, lead-safe, and cadmium-safe, so you can feel confident that you and your family will be safe from harmful chemicals when dining, cooking, and baking with Emerson Creek Pottery products. 
Are you ready to start building your Brookline Dinnerware collection? Check out our dinnerware sets for one or four! We also have Skillet Plates and a Nacho Set and Baker to match your core dinnerware set.