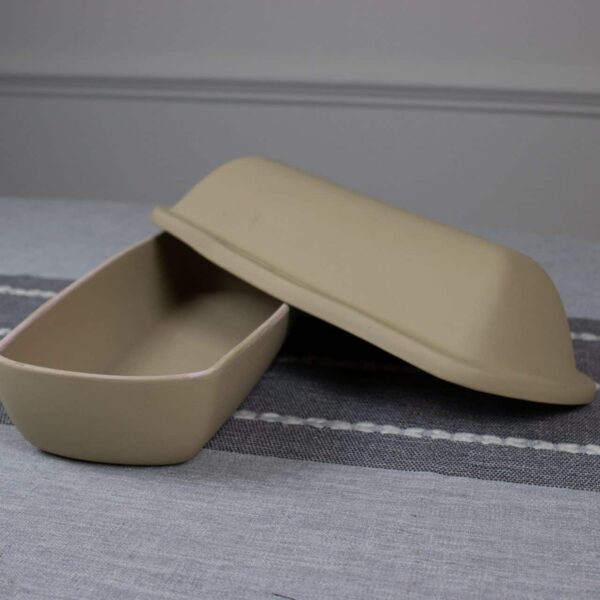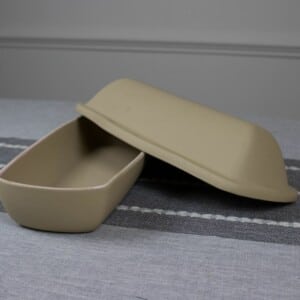 Our Covered Bread Pan is just what you need in your bread baking toolbox. 
For centuries, pottery has played an integral role in the art of baking bread. There is nothing quite like baking bread in a covered clay pan. The porosity of pottery traps moisture during baking without making your bread damp, which results in a delicious, crispy crust.
Our Covered Bread Pan is great for creating loaves of bread, but it also works for smaller artisan breads. (We also have a cloche specifically for artisan loaves!) This month, we decided to try a whole wheat bread recipe from Minimalist Baker, which uses all-purpose and wheat flour to create a hearty, fulfilling texture. Sunflower seeds and oats give this bread a satisfying crunch.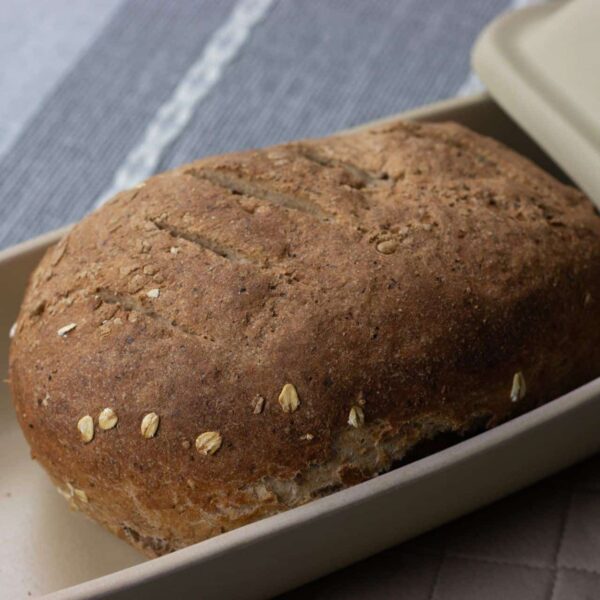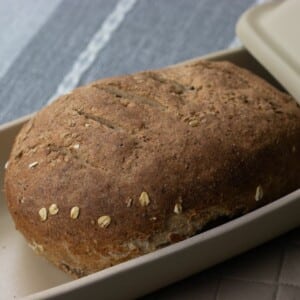 Just mix the main ingredients together until they form a rough dough. This loaf only needs four hours to rise, a quick knead with the sunflower seeds and oats, and then another 45 minutes in the bread pan to prove before baking. You can bake uncovered with a pan of water on the bottom rack of your oven, or bake with the bread pan covered for that delicious, crispy crust.
While this recipe didn't fill our entire pan, it definitely helped this small loaf take shape.
There's nothing better than homemade bread fresh out of the oven, so we sliced into this loaf while it was still hot. With a little bit of local apple butter, a slice made the perfect afternoon snack!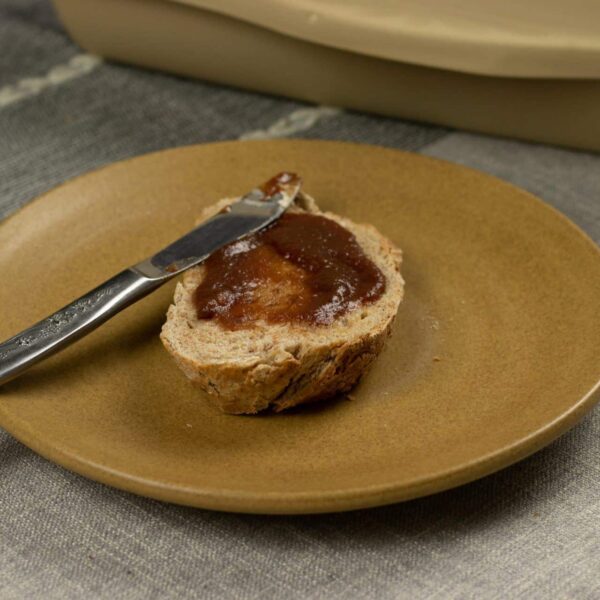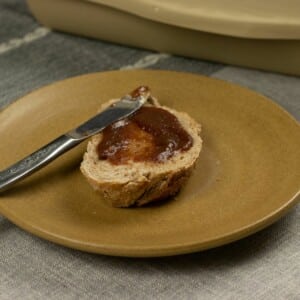 Bakers across the country use our bread pans for a variety of types of bread. We want to see how you use yours! Tag us in photos on social media, @emersoncreekpottery, or email us photos of your creations at emersoncreek@emersoncreekpottery.com. We'd love to see how you use your Emerson Creek Pottery Covered Bread Pan (and other products).