Flatbread Pizza with Chanterelles, Prosciutto, Feta Cheese and Spinach
There's nothing quite like the smell that fills your home when a warm savory dish is baking in the oven on a blistery cold afternoon. This pizza combines sautéed mushrooms with fresh spinach, feta cheese and prosciutto – making it feel like a gourmet meal made at home in just minutes with our Stoneware Baking Stone!
Prep: 15 minutes | Bake: 10-15 minutes | Total: 25-30 minutes
Yield: 1 Flatbread Pizza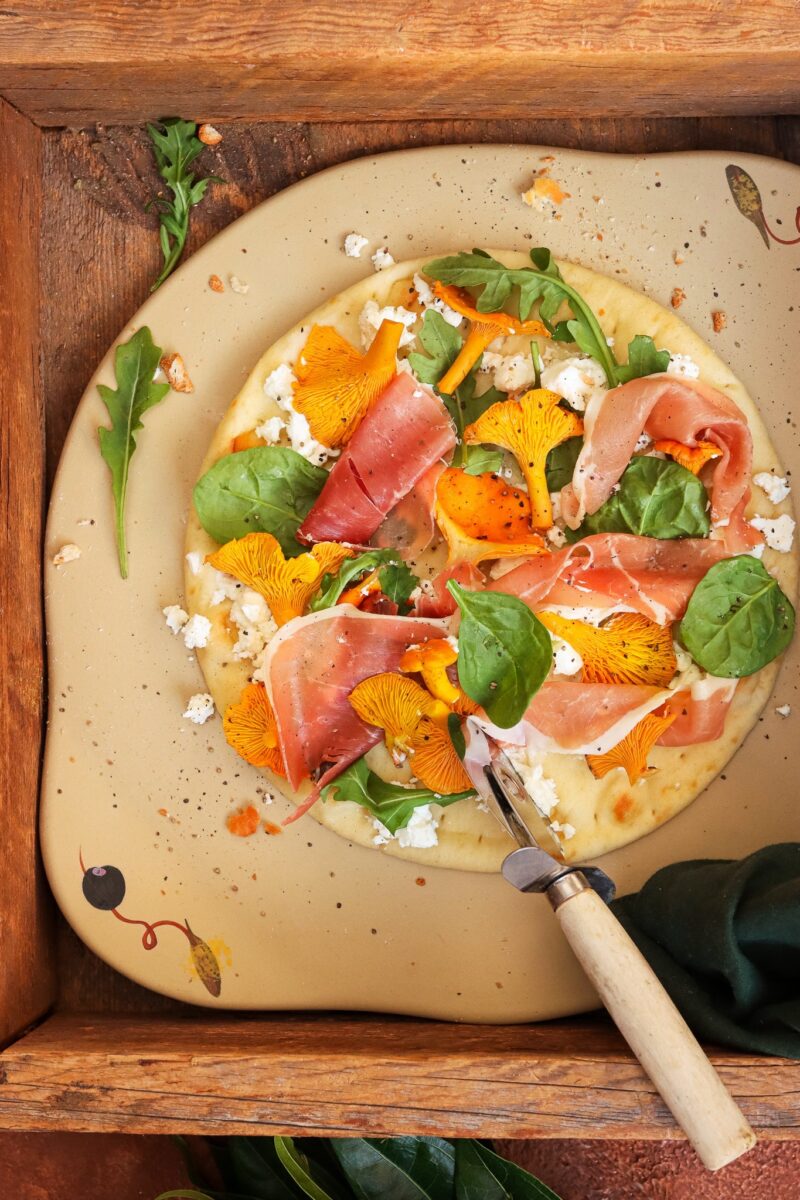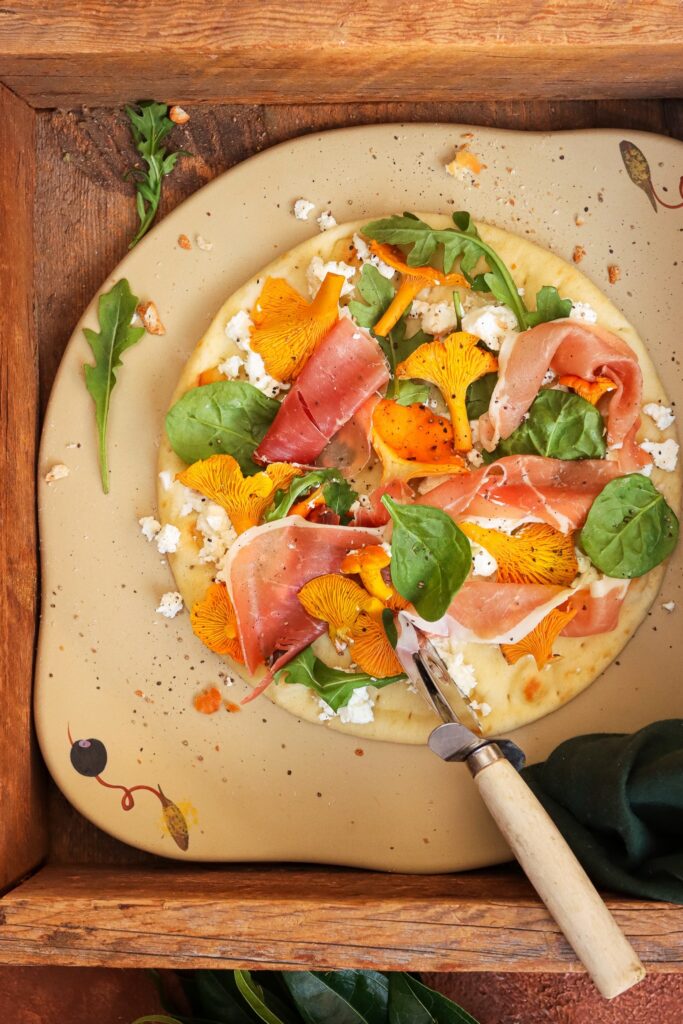 Ingredients
1 store bought flatbread
1 Tbsp extra virgin olive oil
2-3 slices prosciutto
1/4 cup feta cheese
1/2 cup fresh spinach leaves
2 cups chanterelle mushrooms or any mushrooms of your choice (cleaned and sautéed).
This recipe was developed specifically for use with our Ceramic Artisan Pizza Stone.
Directions
Preheat oven to 425F.
Place flatbread onto the Pizza Stone.
Brush flatbread with olive oil.
Place in the oven for 5-10 minutes.
Add prosciutto, sautéed mushrooms and feta, transfer to the oven for another 5 minutes.
Remove from the oven.
Top it with fresh spinach leaves and ground black pepper.
Slice and enjoy!
Plates to serve – we have the plate for you!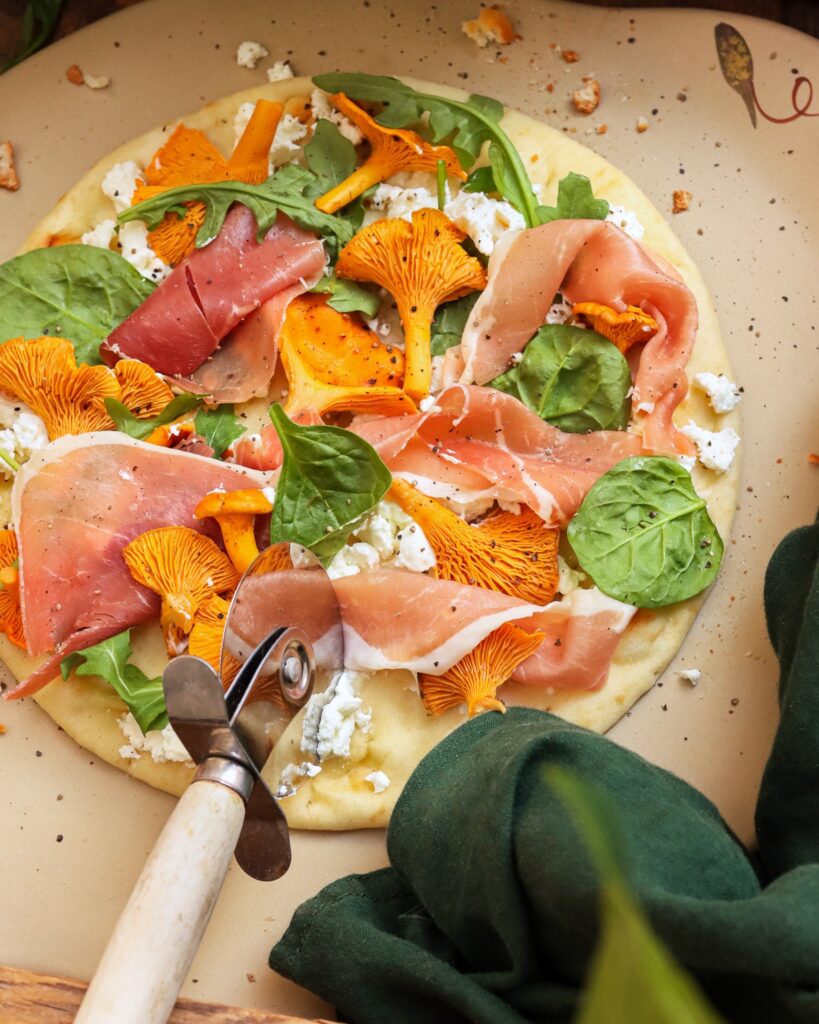 Aga Bodes is our guest food photographer, food stylist, and recipe developer. Learn more about Aga and see some of her work on her website, AgaBodes.com.