At Emerson Creek Pottery, we've been hand-making functional art in the heart of Central Virginia since 1977, and we're excited to announce a new collection of dinnerware with hand-thrown lines that is reminiscent of our past designs: Brookline.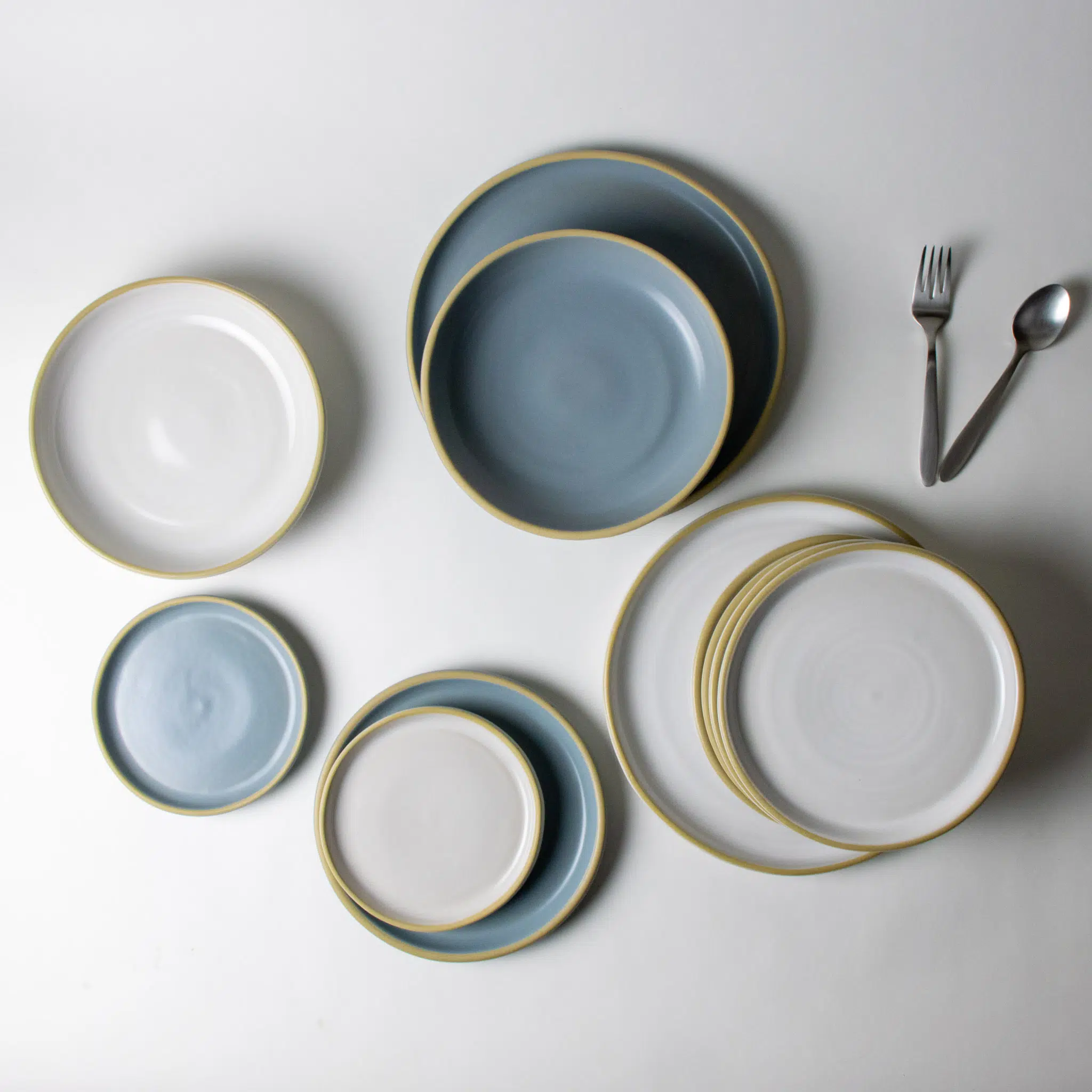 We designed the Brookline Dinnerware to be a versatile, durable, and beautiful collection for your home. Whether you prefer modern design or a more traditional look, Brookline strikes a balance between the two and offers a timeless design that can be enjoyed for years to come. 
We've created five unique pieces for you to enjoy:
The Brookline Dinner Plate is our largest dinner plate and works both as a serving tray and a dinner plate. For smaller meals, pair the salad plate with the cake plate for dinner and dessert, respectively, and serve your entree on the dinner plate. The Brookline bowl is also larger and shallower than the bowls in our other collections, making it a great option for both dining and serving.
Our Brookline Dinnerware pairs beautifully with our two-piece Brookline Baking Set, which we released last year. All of our Brookline pieces boast beautiful hand-thrown lines, exposed rimes, and are offered in our popular solid glazes like American Blue and Copper Clay, and we created several exclusive glazes for the new collection: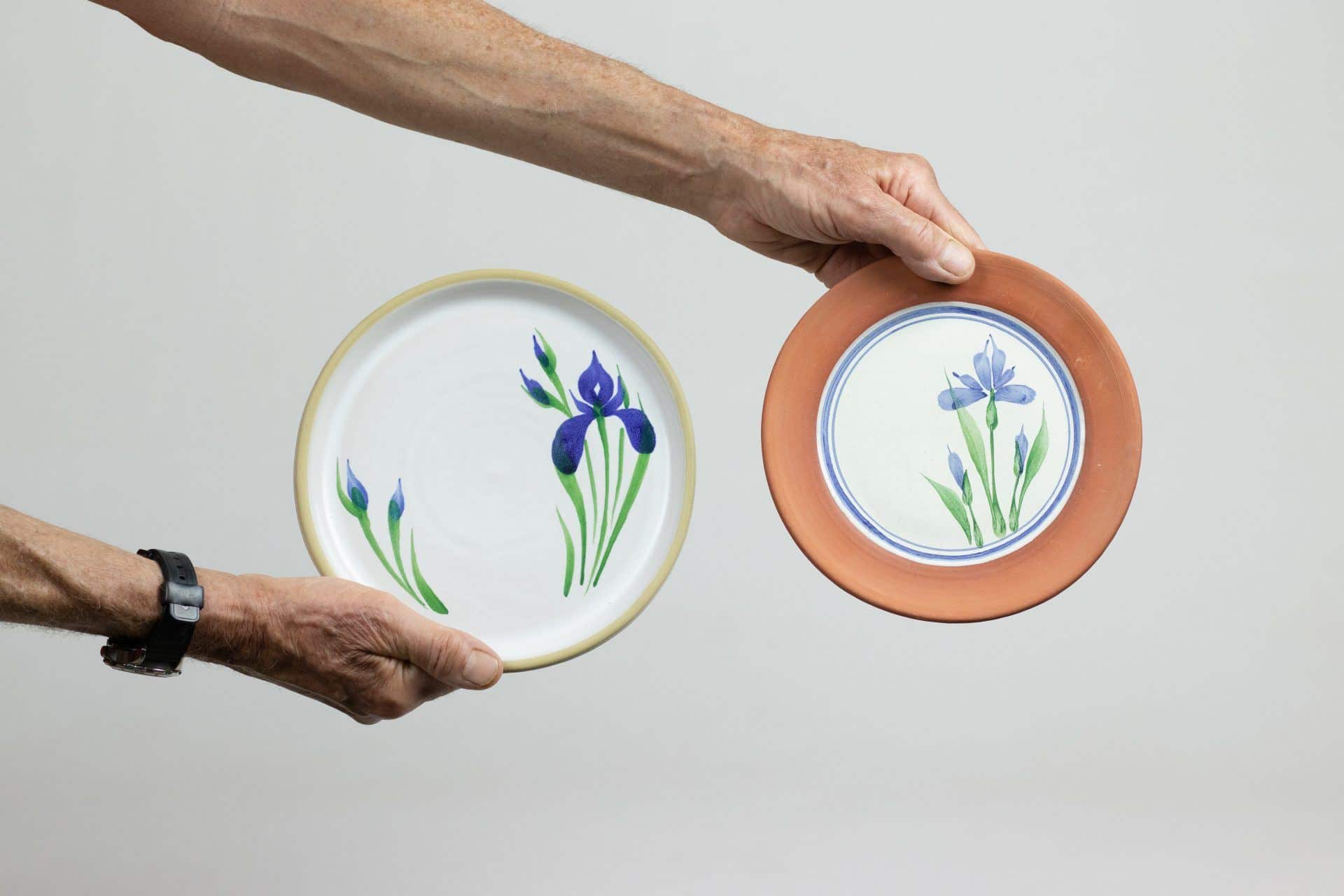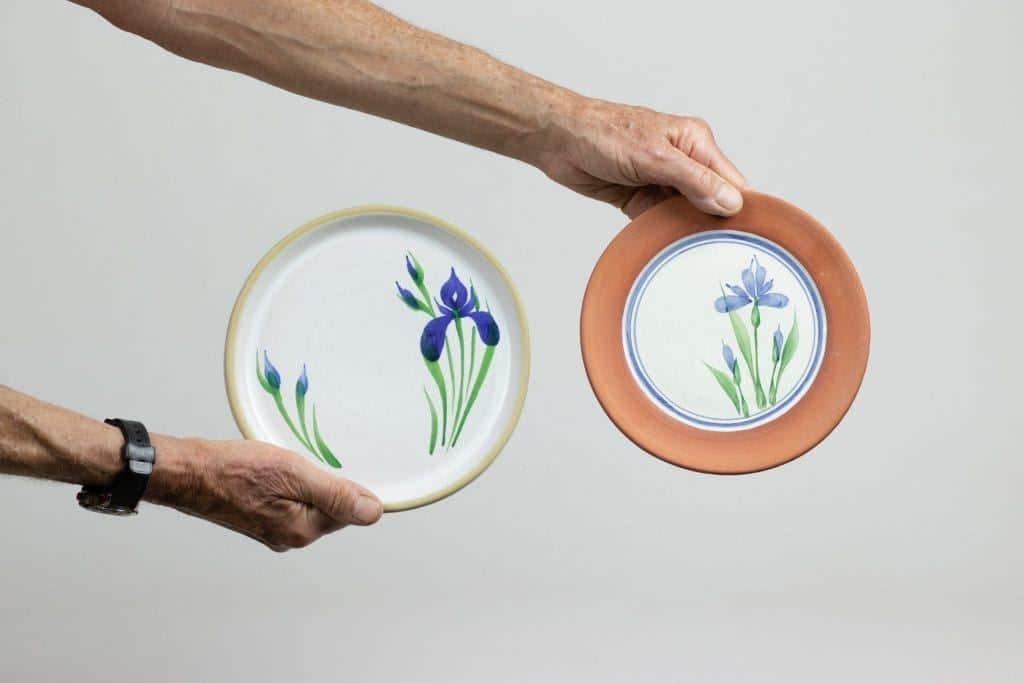 In the 1990s, our customers enjoyed our earthenware pottery, which paired our hand-painted designs with an exposed rim. While the earthenware looked nice, it wasn't as durable as some other types of clay.
We believe that pottery should be functional and decorative. That's why we've improved our clay recipe over the years using raw ingredients from American ceramic suppliers to create a more durable, long-lasting clay for your pieces.
Brookline combines the durability of our new stoneware clay with a design reminiscent of our earlier works: simple decoration, an exposed rim, and hand-thrown lines.
In addition to our solid glazes, we are offering the new dinnerware in our four most popular hand-painted designs:
Lavender

Field of Iris

Red Poppy

Blueberry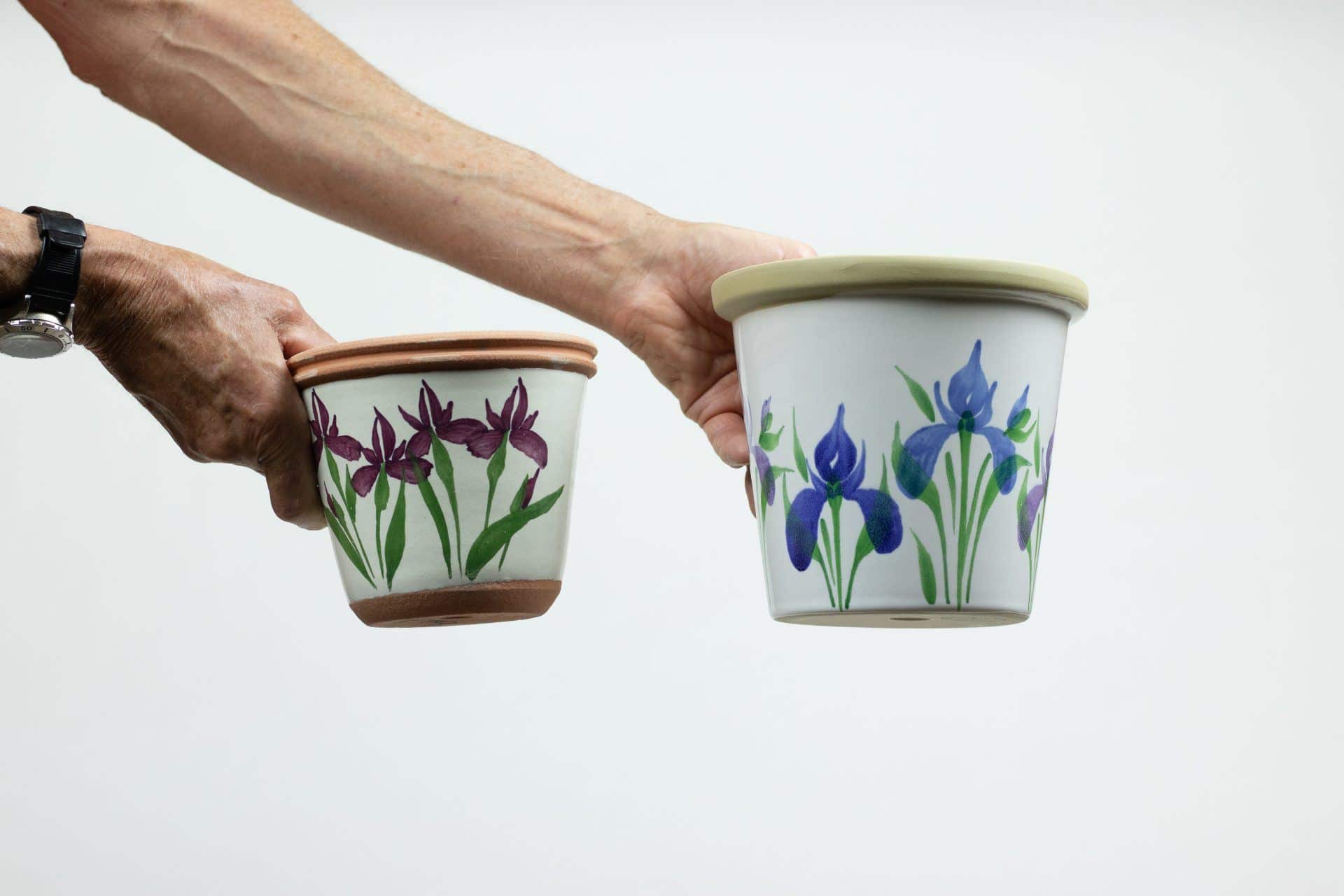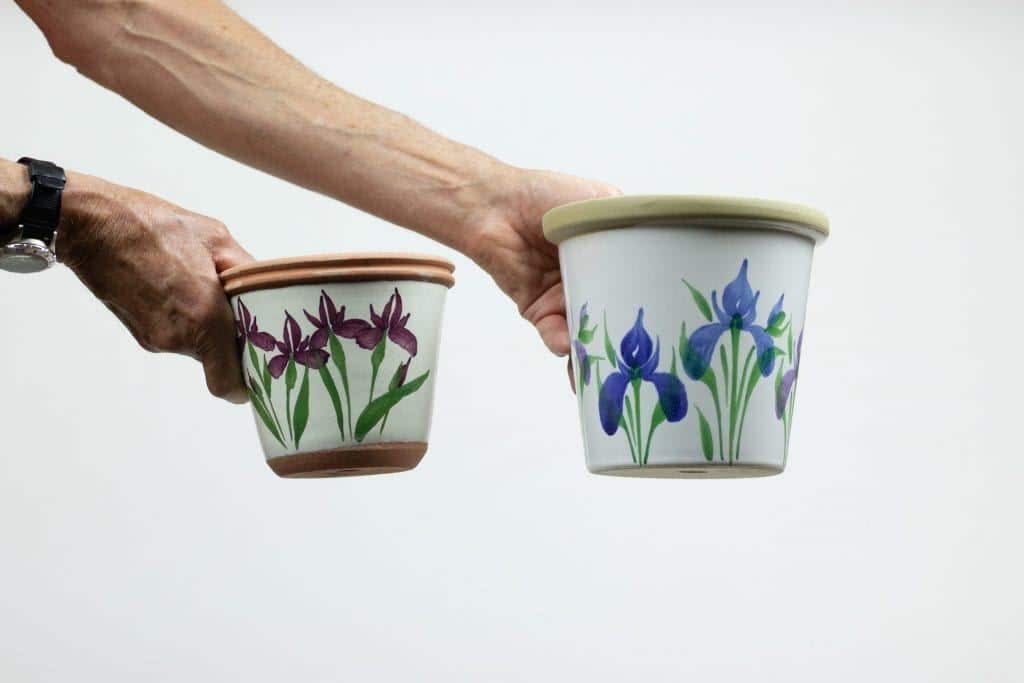 Similar to Brookline, we also released a set of flower pots with exposed rims, which resemble our flower pots from the 1990s, which featured an exposed rim and our hand-painted designs.