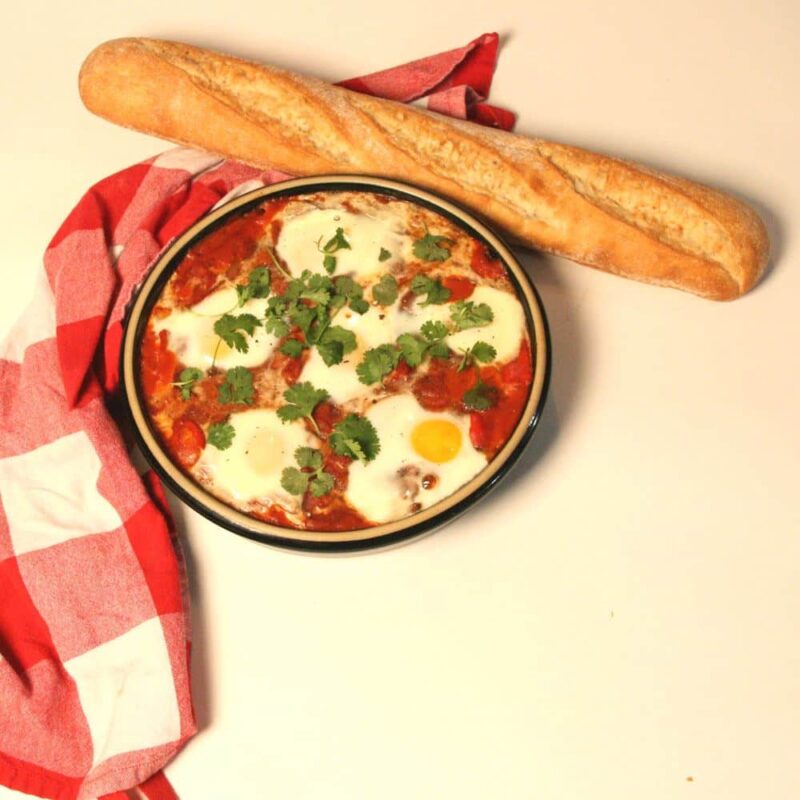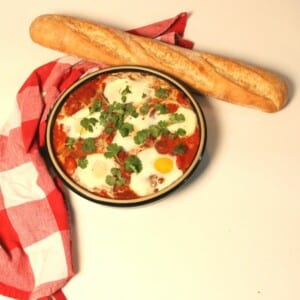 If you have never tried Shakshuka you should definitely give it a shot. The base is tomatoes and spices with eggs baked into the top. With this recipe, persimmons which have a taste similar to tomatoes are used as well.
The Shakshuka is first simmered on the stove then finished with eggs cracked into the sauce in the oven making a deeply satisfying meal. Try it with crusty bread, either homemade or a take and bake (we got ours from Aldi). It is traditionally a middle eastern breakfast dish, but can be served as a light and warm vegetarian meal, or side dish to a main course. 
Shakshuka is a great fall and winter meal whether it's breakfast, lunch or dinner paired with crusty bread and a warm fire it is coziness embodied.
We used this recipe from the massively inspiring Adventures in Cooking blog and the Shakshuka baked in the Onyx BR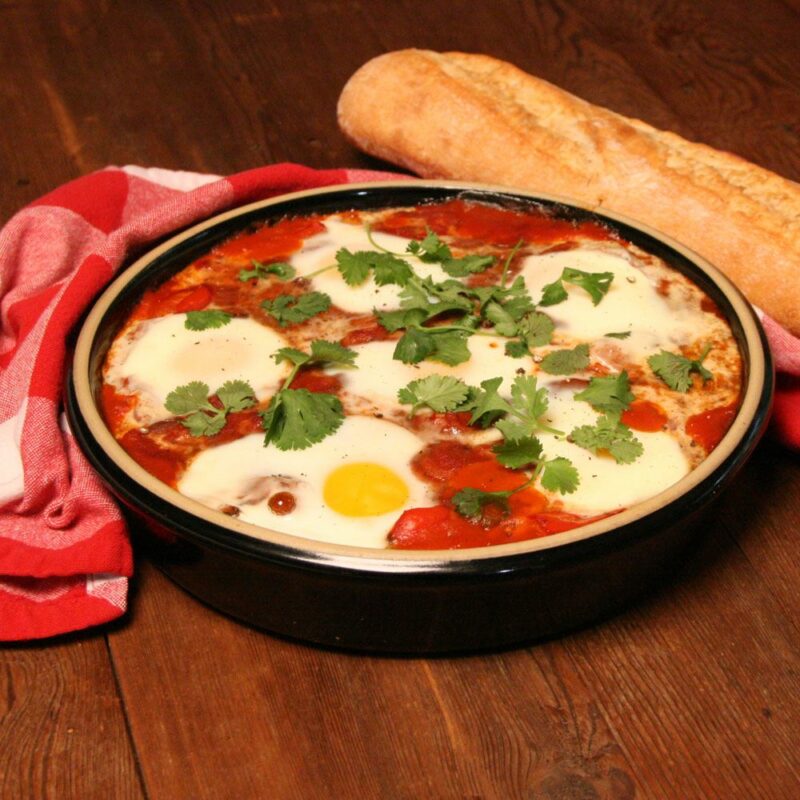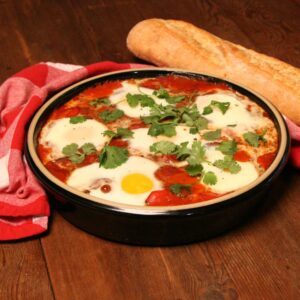 OOKLINE Baker was perfect.
Plus it was insanely photogenic so really a win-win-win (photos, baking, and eating ;). We didn't get to eat while taking pictures, but the Onyx BROOKLINE dish made a great bowl for devouring, and the Onyx BROOKLINE Nacho set once again was used for food other than nachos. 
Here is the link to the recipe: https://adventuresincooking.com/shakshuka-persimmons/