Our new Brookline Skillet Plate is unique from our other dinner plates and coordinates well with other pieces in our Brookline, Classic, and Coupe dinnerware collections.
Brookline uses many of the elements of our traditional pottery, including hand-thrown lines and exposed clay rims, yet embraces modern design, such as matte glazes, flat profiles, and direct edges.
Our newest addition to the Brookline Collection is unlike anything you've seen from the collection so far, but it embraces Brookline's focus on aesthetics and functionality. Our new Brookline Skillet Plate is a dinner plate beyond your imagination that is functional, practical, and fun.
Brookline Skillet Plate Highlights
1. Bake hot sandwiches or steaks in the oven
Brookline Skillet Plates are not safe to use on your stovetop — They're named for their shape, not for their function. However, like all our pottery, Skillet Plates are oven safe.
If you're a fan of hot sandwiches like turkey melts, Reubens, or cheesesteaks, the Brookline Skillet Plate is the plate for you! Build your sandwich directly on the plate and then pop it into the oven to bake. Don't have a grill? The Brookline Skillet Plate can be used to make oven-baked steaks, chicken, and more. Plus, you have a convenient handle to transfer your favorite sandwich or a delicious steak from the oven to the stovetop and vice versa.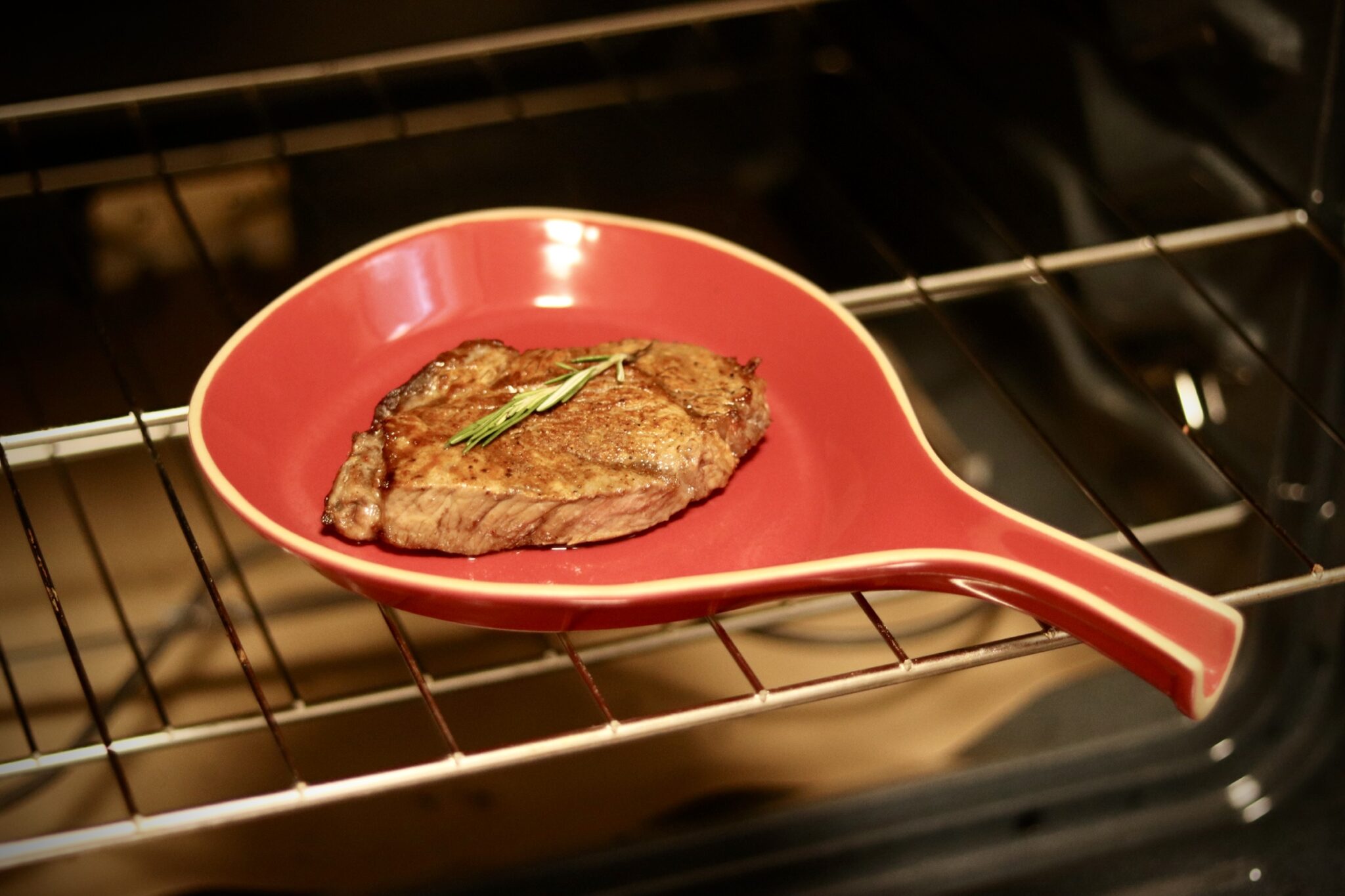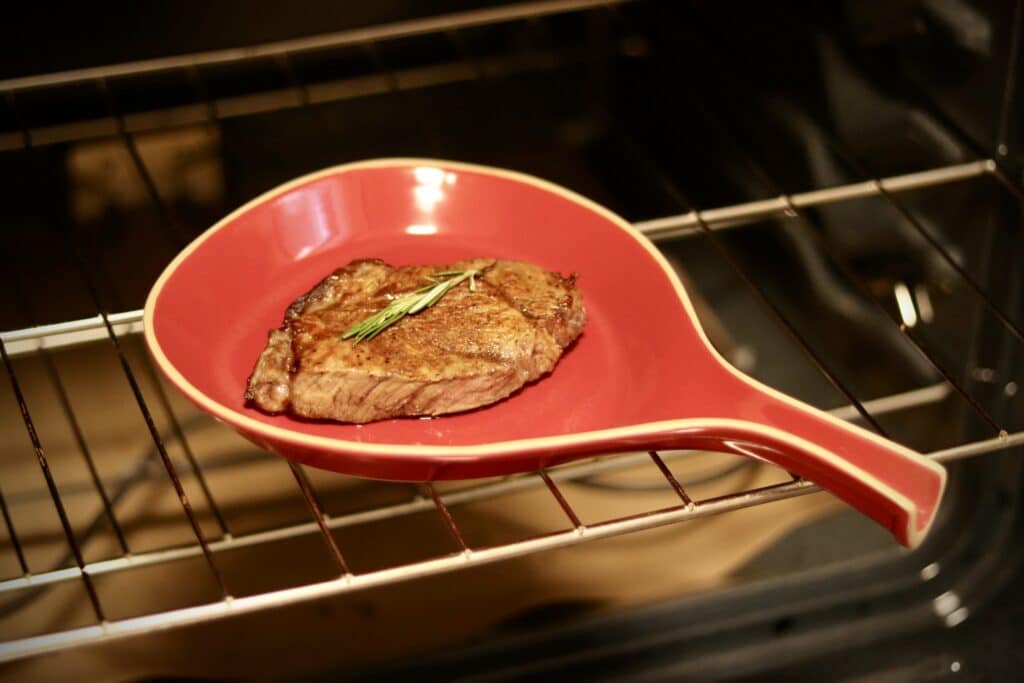 2. Eat on the couch or in the yard with ease
The Skillet Plate's handle gives you a secure grip on your plate when you aren't eating at a table. (Who doesn't like to eat in front of the TV from time to time?) It also works great for picnics because it gives you something to grasp onto, so you don't have to try to balance a traditional dinner plate in your lap.
3. Elevate Your Work-From-Home Lunch
Whether you're an eat-while-you-work kind of remote employee or the kind of person who prefers to eat their lunch on the porch, the Brookline Skillet Plate is guaranteed to elevate your work-from-home lunch.
4. Hold your fork on the handle
The Skillet Plate's handle is convenient for carrying the plate, but it is also hollowed out to fit your utensils! It's just the right size to prop up your fork or knife. Gone are the days of your fork or knife sliding off your plate between bites (or while you're carrying the dishes from the dinner table to the kitchen.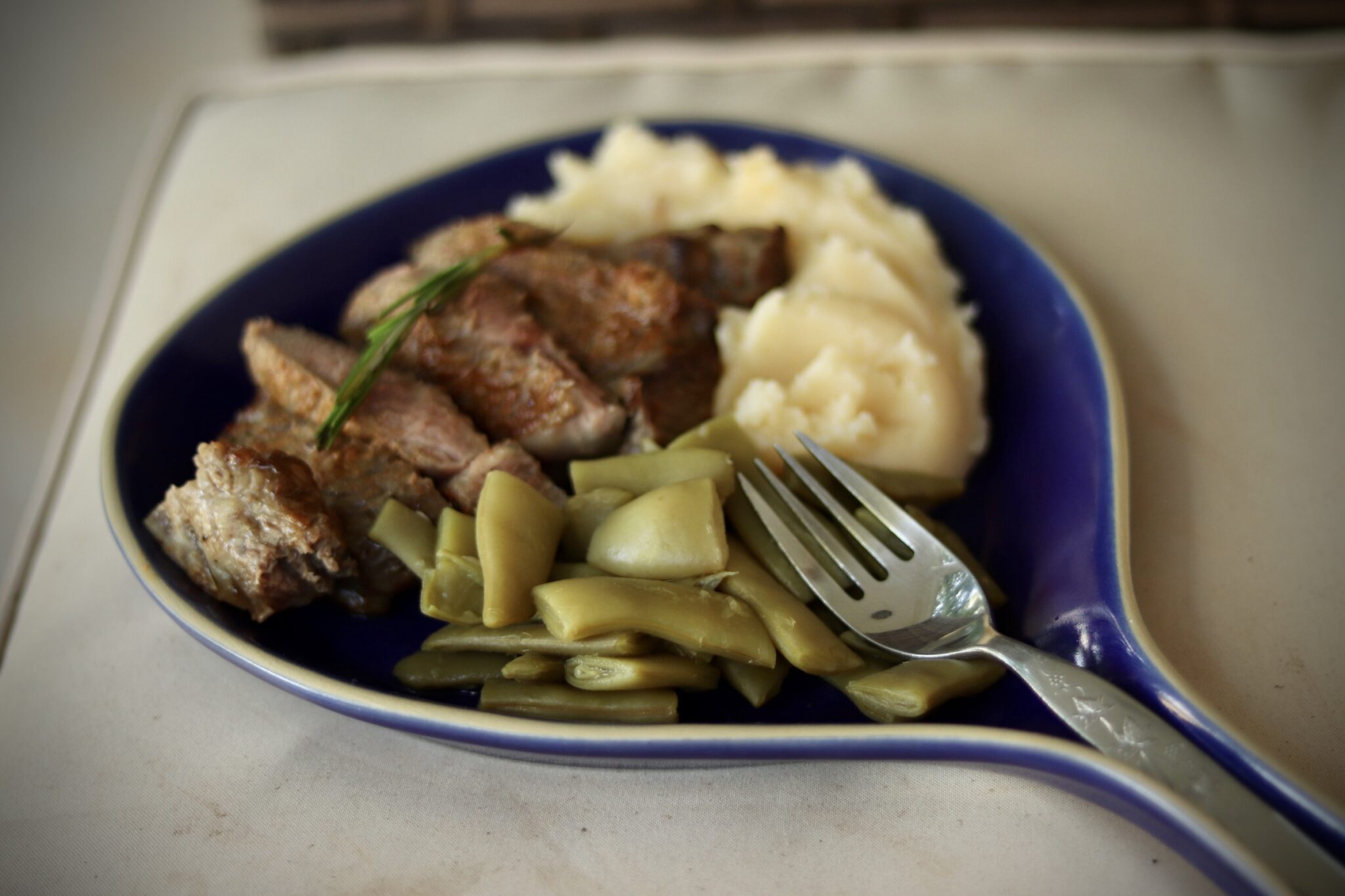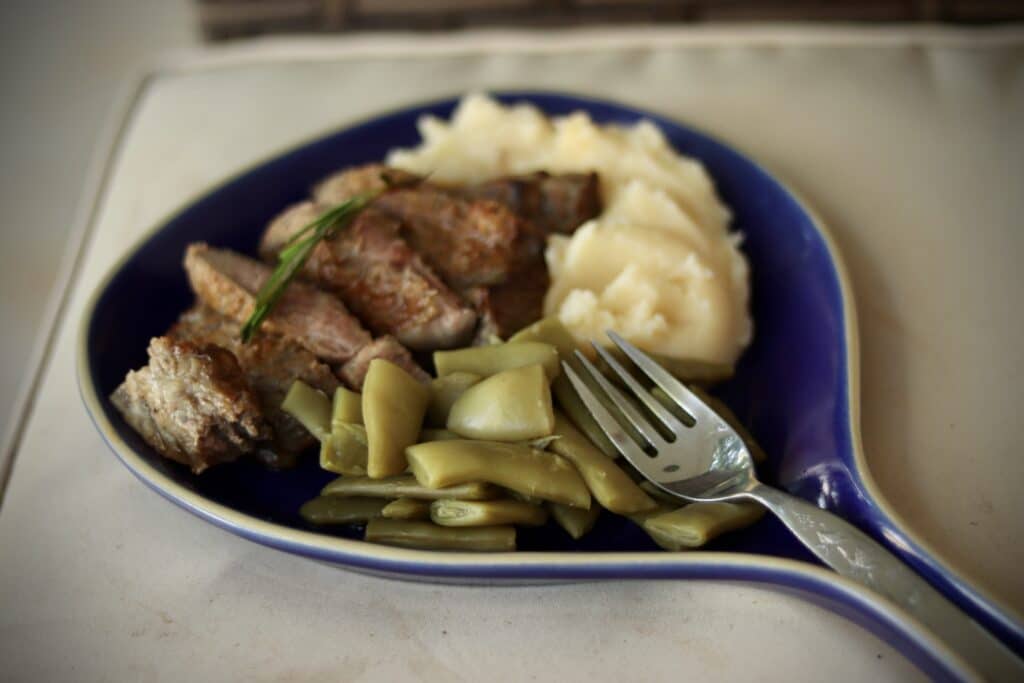 5. Use as a Child's Dinner Plate
Brookline Skillet Plates are slightly smaller than our other dinner plates and have a modest-sized handle that makes these easy to pick up. These plates could be a good option for kids who are learning to set the table or help with the dishes because they are easy to carry by the handle. They're also available in nine bright colors, so you can most likely find a plate in your child's favorite color!
6. Easily transfer the Brookline Skillet Plate from the kitchen to the porch 
The Brookline Skillet Plate was created with summer meals in mind. The handle makes it easy to transfer from the kitchen to your porch.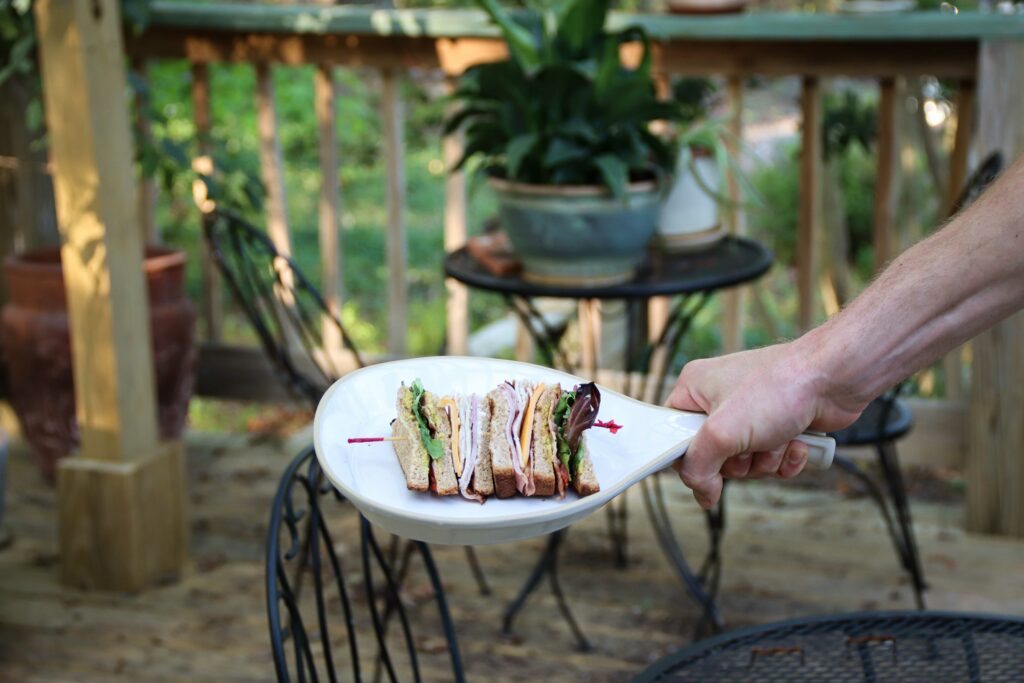 About the Brookline Skillet Plate
Brookline Skillet Plates are slightly smaller than our other dinner plates with an 8.5-inch face. With the handle included, they're 12 inches in diameter.
All our pottery, including the Skillet Plate, is:
Nontoxic
Lead-safe
Cadmium-safe
Dishwasher-safe
Oven-safe
Freezer-safe
These new Brookline plates are made from our custom stoneware clay formula. We've perfected this clay body over the years to ensure it's durable enough to last for generations. All our raw materials are sourced from North American ceramic suppliers, and our pottery is made by hand from start to finish in Bedford County, Virginia. Emerson Creek Pottery is proudly made in America!
We've introduced a few new glazes that are exclusive to our Brookline collection, such as our green Moss glaze and our turquoise Baltic glaze. In total, the Brookline Skillet Plate is available in nine semi-matte and glossy glazes so you can choose the perfect color to coordinate with your home decor:
Moss
Baltic
Ivory
Blackberry
Greystone
American Blue
Cherry
Mango
Copper Clay
Brookline Skillet Plates are $36 each. We offer free shipping on orders of more than $150!