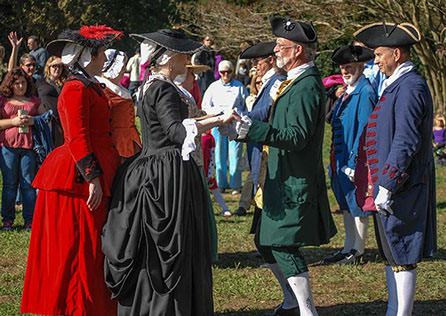 All of us here at Emerson Creek Pottery would like to wish you and your family the happiest Thanksgiving. Today, we thought that it would be fun to share a little bit about Virginia's rich Thanksgiving history.
Of course we eat a big meal and lay out an impressive Thanksgiving spread, but here in Virginia, Thanksgiving is an extra special holiday.
You probably know that Virginia is one of the 13 original colonies, but did you know that the first Thanksgiving took place right here in Virginia two years before The Mayflower arrived at Plymouth Rock?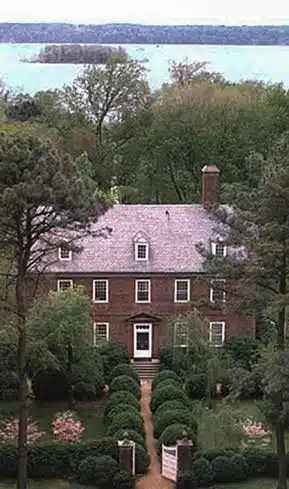 Berkeley Plantation, located right between Williamsburg and Richmond, was home to the first Thanksgiving in the United States in 1619. This historic plantation was also the home of two U.S. presidents: William Henry Harrison and Benjamin Harrison.
Settlers first arrived at Berkeley Plantation on December 4, 1619, and their charter declared that they would celebrate their arrival date every year as "a day of thanksgiving." That first Thanksgiving focused more on a church service than on a meal, and in the almost four centuries since that first Thanksgiving celebration, the holiday has evolved into the day of food, family and thanks that we know today.
Every November Berkeley Plantation hosts a festival where folks can learn about that first Thanksgiving with a living historical program.
Berkeley Plantation Thanksgiving Festival was on November 2nd this year, but the historic site is open year-round. The Plantation hosts a corn maze and pumpkin patch through the end of November, which is a great family activity for Thanksgiving weekend. While you're there, you can also visit their historical exhibits and gardens or take a tour of the manor and grounds.
Berkeley Plantation isn't the only place to steep yourself in Thanksgiving history this year. You can also check out the three-day "Foods & Feasts of Colonial Virginia" at Jamestown Settlement and Yorktown Victory Center.
Images via Berkeley Plantation