Healthy Whole Grain Bread
Looking for a healthy but delicious vehicle for your favorite jams and spreads? Our Healthy Whole Grain Bread baked in our Covered Bread Pan is delicious as a side for soups and stews or on its own as a little treat.
Prep: About 1 hour, 50 minutes | Bake: 20-25 minutes | Total: About 2 hours and 15 minutes
Yield: 1 loaf of bread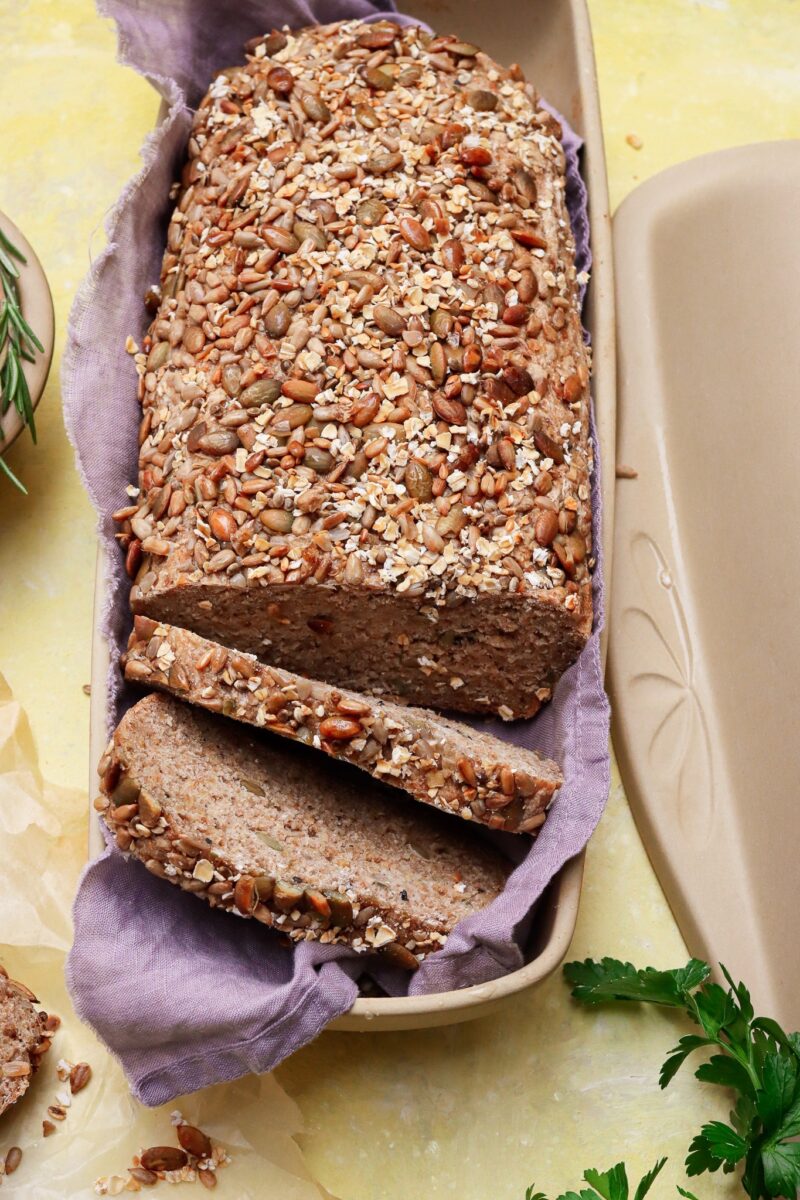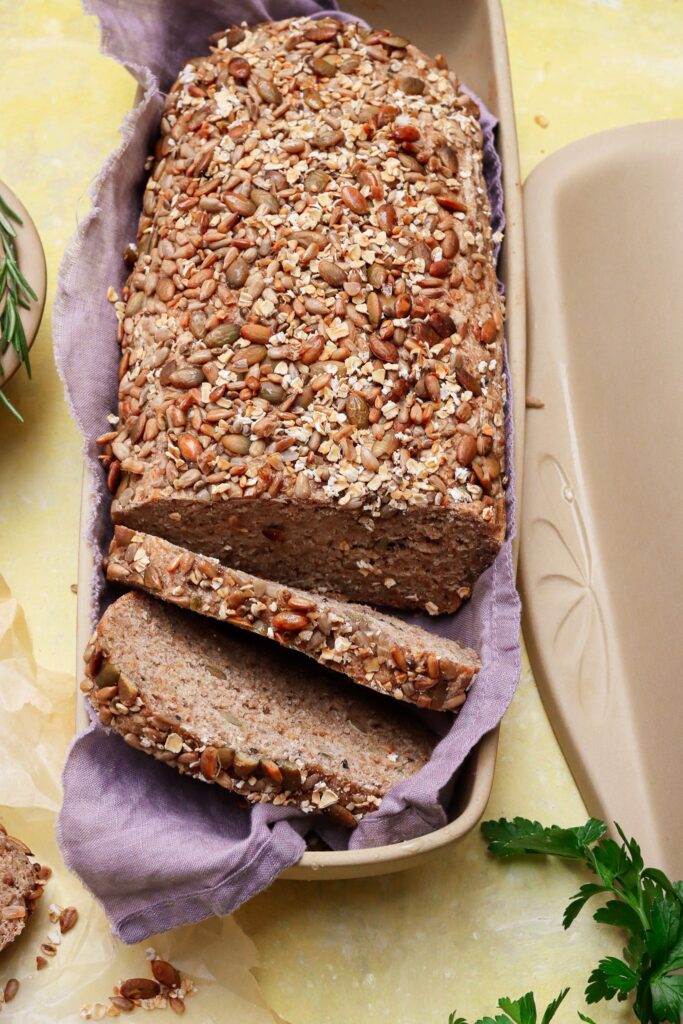 Ingredients
2 cups whole wheat flour
1 cup rye flour
2 cups all-purpose flour
1 cup spelt flour
1 packet of dry yeast (7-8g)
1-2 tsp salt
1 tsp brown sugar
1 tsp cumin seeds
1 Tbsp nigella seeds
1/2 tsp coriander seeds
2 1/3 cups warm water
5 Tbsp mixed seeds like sunflower seeds, pumpkin seeds, flax seeds, hemp seeds, and oats plus 2 extra Tbsp of mixed seeds for topping (pre-soaked in water to prevent burning during baking)
This bread recipe was developed specifically for use with our Covered Bread Pan.
Directions
In a large bowl, mix the flours, spices, and salt, incorporating them well.
In a small bowl, dissolve the yeast and sugar in 1/3 cup lukewarm water. Leave aside for a few minutes.
Add the yeast mixture into the flour bowl, add the rest of water, and mix until you obtain a sticky dough.
Knead the dough for about 10 minutes until it becomes uniform, soft, and elastic.
Roll the dough into a ball and place it in a lightly oiled bowl. Cover the bowl with a damp tea towel and set aside (in a warm place) for 1 hour so the dough can rise to around double its size.
Remove the dough from the bowl, add the seeds of your choice, and shape into a loaf shape. Transfer the dough to your Covered Bread Pan.
Drain the pre-soaked seeds from any excess water and place them on top of the dough.
Cover your loaf with the Bread Pan Cover and let it proof for another 30-40 minutes.
In the meantime, preheat the oven to 480º F.
Place the bread on the middle shelf and bake for 20-25 minutes (first 10 minutes with the cover and the remaining time without a cover).
Once baked, set aside to cool down before you cut the bread.
Enjoy with homemade garlic butter or other toppings of your choice!
Aga Bodes is our guest food photographer, food stylist, and recipe developer. Learn more about Aga and see some of her work on her website, AgaBodes.com.