Hello Everyone,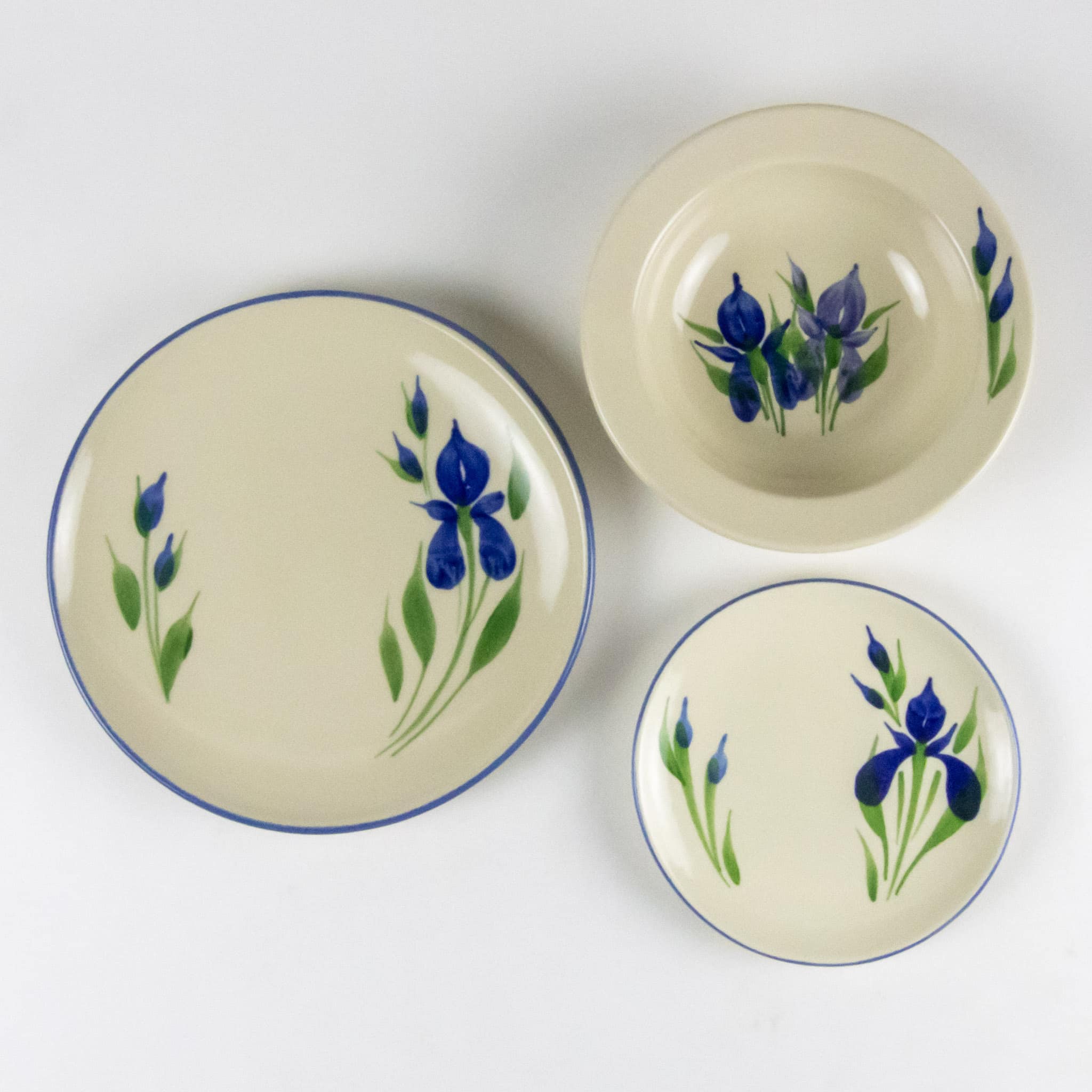 My name is Jim Leavitt, and I'm the owner of Emerson Creek Pottery. We've been making our handcrafted dinnerware for over 30 years now, but this year is going to be a special one for us, because we've just launched our blog. I'm looking forward to getting to know you all better in the coming months, and am eager to hear your suggestions. I'm starting our blog off with a bang here by announcing our very first contest: Your Dream Dinner Party with Emerson Creek Pottery!
Basically, you write us an essay of 500 words or less about how you'd give a lovely dinner party using our wares, and we'll be posting all the entries on our website. Everyone who enters will receive a coupon worth $5.00 off and purchase of $20.00 or more at Emerson Creek Pottery. The winner will receive:
Our Iris Dinnerware Setting for 4!
The contest ends on April 15th, 2007, so get those entries in as soon as you can. I'm really looking forward to reading about your dream dinner party. Feel free to post any questions about this contest here on the blog. Your contributions matter to us.
Jim