Emerson Creek Pottery's 2020 Holiday Gift Guide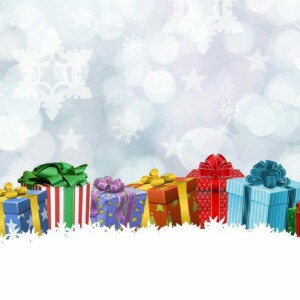 Holiday shopping season is upon us, so we've put together a holiday shopping guide to help you find the perfect gift for everyone on your list!
There's nothing quite like receiving a thoughtful, handmade gift. Every piece of our pottery is created with care by our small team in Central Virginia. We like to call our pottery functional art. While it's beautiful to look at, it's intended to be used every day in your home.
Our durable stoneware is microwave, oven, and dishwasher safe, and every element — from clay to glaze — is non-toxic and lead-safe. Check out our holiday gift guide below!
Gifts $25.00 or less
Onion soup crocks are a great addition to your Emerson Creek Pottery dinnerware collection. They are available in most of our glazes and hand-painted designs, and their deep handles make taking them in and out of the oven a breeze. Don't wait — this item is only available for a limited time!
$17.00
These small frilly trays pair perfectly with other serving pieces in our serveware line. The subtle frill around the edges adds a touch of elegance to this tray, making it perfect for tea and dinner parties.
$18.00
Small Casserole Dishes

18 Products
Small Casserole Dishes
Perfect for one- or two-serving casseroles, our small casserole dish is a must-have for baking enthusiasts. With its subtly fluted edges and traditional American style, this casserole dish evenly distributes heat, giving you the perfect bake every time.
$22.00
Gifts $25.00 to $50.00
Our non-toxic pottery dip coolers are the perfect gift for the entertainer on your list. Each cooler comes with a base and insert to keep all of your dips chilled and safe during family gatherings, holiday parties, picnics, and more!
$34.00
Our shortbread pans are a Christmas favorite because of our variety of seasonal designs! Every shortbread pan comes in a decorative box with specially created recipes just for the pan. You can find more recipes for free on our blog.
$34.95
Though it is one of our newest bakeware products, the BROOKLINE Nacho Set has become one of our favorite sets because of its versatility. Make nachos, quiche, cinnamon rolls, and more in this beautiful set. Perfect for entertaining, this set is sure to please everyone on your holiday shopping list.
$44.00
Gifts $50.00 to $100.00
Our non-toxic pet dish set is the perfect gift for the animal lover in your life. Available in two sizes, these pet dishes work great for both cats and dogs. Alternatively, our ramekins work well for extra small animals like puppies and kittens.
$36.50 to $52.00
Looking for something to give the home baker on your list? Our covered bread pans, which are embraced by global baking companies, make the perfect crispy crust without the fuss of bricks and spray bottles.
$60.00 to $66.00
Our complete bathroom set offers a variety of pottery pieces that can be used in the bathroom or around the house. Each set comes with four hand-painted pieces that are both useful and beautiful.
$74.00
Gifts $100.00 or More
Have a family member or friend who is looking for versatile dinnerware? Our new BROOKLINE dinnerware includes five unique pieces that can be used for serving, dining, warming, or prepping. This collection also includes our exclusive ivory, cherry, and mango glazes.
$120.50
Help your family and friends cozy up this winter with a handmade tea set! Our tea sets come with everything you need to make tea for two.
$155.00
Give a gift that will last for generations. Our new BROOKLINE dinnerware is timeless, versatile, and durable. This set is the perfect starter set for newlyweds or the pottery enthusiast looking to expand their collection.
$482.00