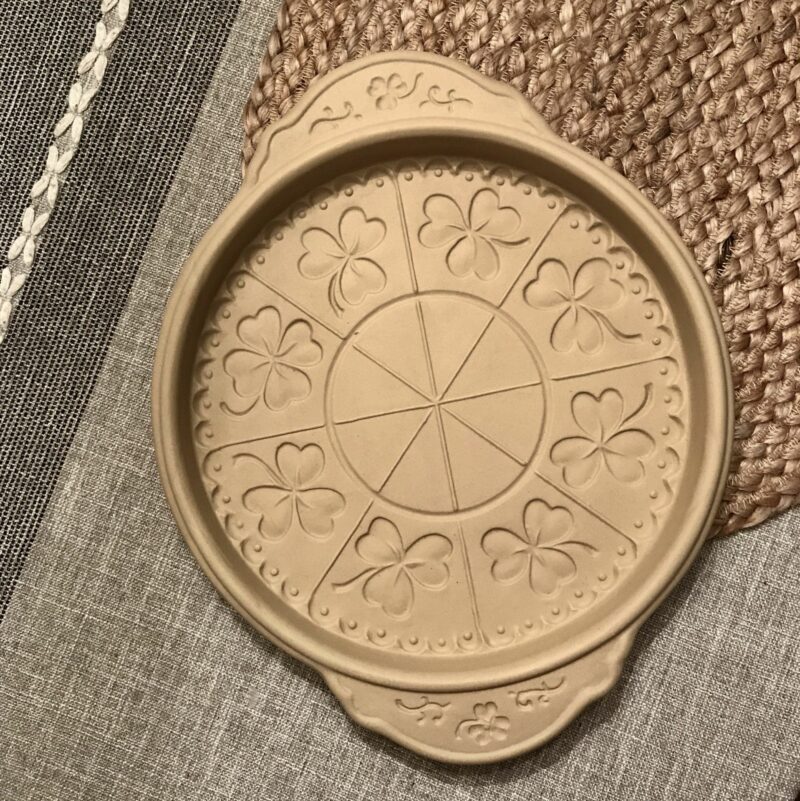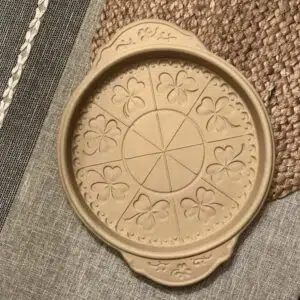 Each year on March 17, people across the world celebrate St. Patrick's Day in their own way — honoring the legacy of St. Patrick, who is credited with bringing Christianity to Ireland, or just enjoying Irish-themed food, drink, and entertainment. Many families sit down together and enjoy corned beef and cabbage, a dish often associated with this holiday. We like to celebrate with our Irish Lace Shortbread Pan.
Here at Emerson Creek Pottery, we wanted to do something a little sweeter, yet still traditional, to celebrate St. Patrick's Day. 
Shortbread is a type of cookie with a high butter content that originated in Scotland. However, shortbread became a staple in the other parts of the United Kingdom, including Ireland, because of its delicious, buttery flavor! While shortbread started out as a hard biscuit, it eventually evolved into a flaky, buttery treat and earned the title of "ancestor of all butter cookies."
Our Irish Lace Shortbread Pan is the perfect tool to create Irish-themed shortbread for St. Patrick's Day! All of our shortbread pans are made from our hand-mixed clay and are non-toxic and chemical-free. Plus, they're dishwasher, oven, and microwave safe!
We've been making shortbread pans for a long time, and you can trust that after a little practice, your shortbread cookies will come out perfect every time! The Irish Lace Shortbread Pan offers a simple and forgiving pattern for first-time shortbread bakers, and it has the perfect focal point for St. Patrick's Day — shamrocks.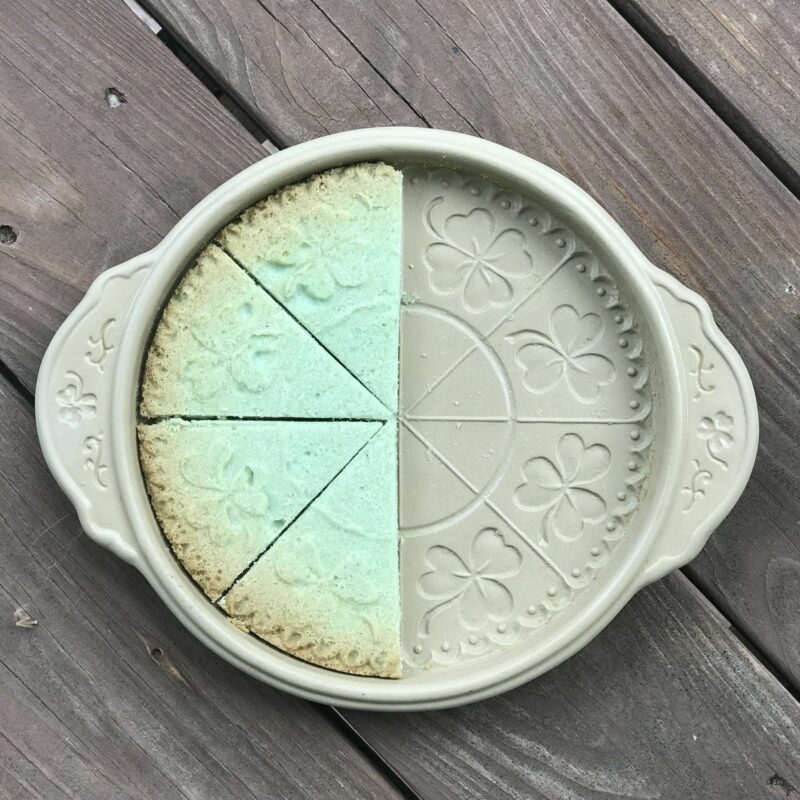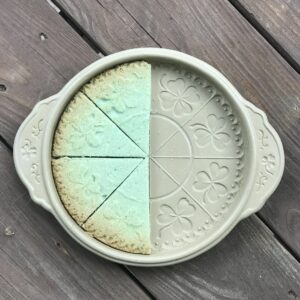 We used a tried-and-true recipe from our Brownbag Shortbread recipe book that includes only four ingredients: butter, flour, powdered sugar, and vanilla extract (optional). We may have added something a little extra to celebrate the holiday. You guessed it — green food coloring.
Here's a link to the recipe and some best practices for baking shortbread.
Irish Lace Shortbread Pan — The Perfect Recipe
Start the night before by setting out a stick of butter. The butter makes or breaks your shortbread, so be sure to purchase a high-quality butter and follow the directions in your recipe. Our recipe called for room-temperature butter that wasn't melted in the microwave, so we just put a stick of butter on the counter to "thaw" the night before baking. If you don't have a butter dish, our Small Frilly Trays work great as a butter dish. (Plus, they're on sale right now!)
To create your shortbread dough, you can either mix by hand or use a standing mixer with the paddle attachment. We've used both methods and found that the dough is easier to work with when combined using a standing mixer. However, a wooden spoon and a mixing bowl work as well. Just be prepared to get in there with your hands to get a nice consistency within the dough. If you need a good bowl for mixing your shortbread, check out our Batter Bowls. 
When you've got your ingredients combined, you're ready to press your dough into your Irish Lace Shortbread Pan. On your kitchen counter, work the dough into a relatively uniform ball and place it in the center of your shortbread pan. Press down firmly with a fist or the heel of your palm to smoosh the dough into the mold.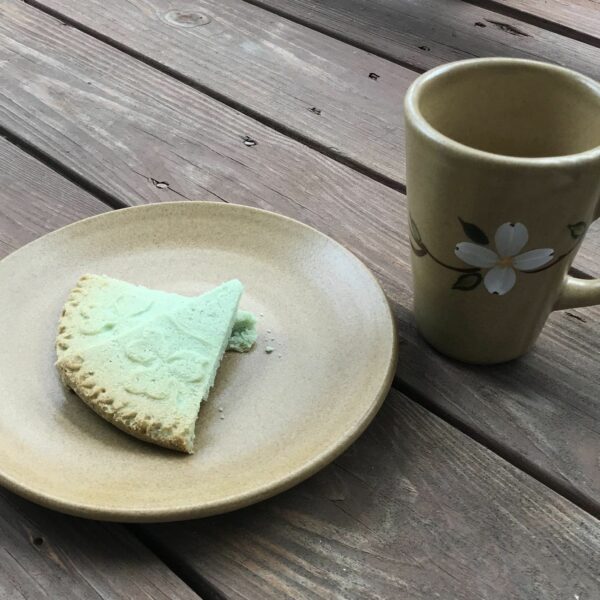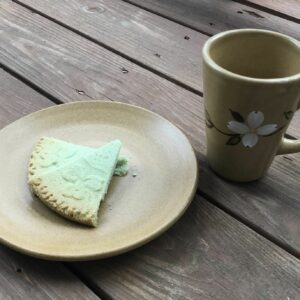 Using your fingertips, spread the dough from the center of the pan to the edges, making sure the dough forms a relatively even layer throughout the pan. Once you're happy with your pressed dough, poke holes in the surface with a fork or toothpick so that it does not crumble after baking. 
Once your shortbread is pressed, you can pop it into the oven! After baking, be sure to let it rest for about 10 minutes before dumping the pan onto a wooden cutting board. Then cut it immediately, while the shortbread is still hot.
This is a quick, easy recipe that only requires four ingredients (five if you make it green like we did!). 
Unfortunately, many St. Patrick's Day celebrations have been canceled this year due to coronavirus concerns, but you can still celebrate with your family by baking shortbread in your Irish Lace Shortbread Pan from Emerson Creek Pottery! If you bake a pan, be sure to share it with us on social media.