Inspiration & Design of the Appalachian Trail Mug
by Melinda Irby Schissler, Artist & Hiker
The first time I saw the Appalachian Trail (AT) as a twelve year old, I was immediately filled with wanderlust and the desire to thru-hike the entire trail.  But I grew up, received a BFA (Major:Drawing) from Longwood University, and the "real world" took charge.  I am still a weekend warrior, hitting the trail with my dog Buster.  I use vacation time to section hike, with the goal to finish my home state – Virginia.  Lord willing, I have full intentions of thru hiking the entire trail, but for now, the dream will wait (much to the relief of my family).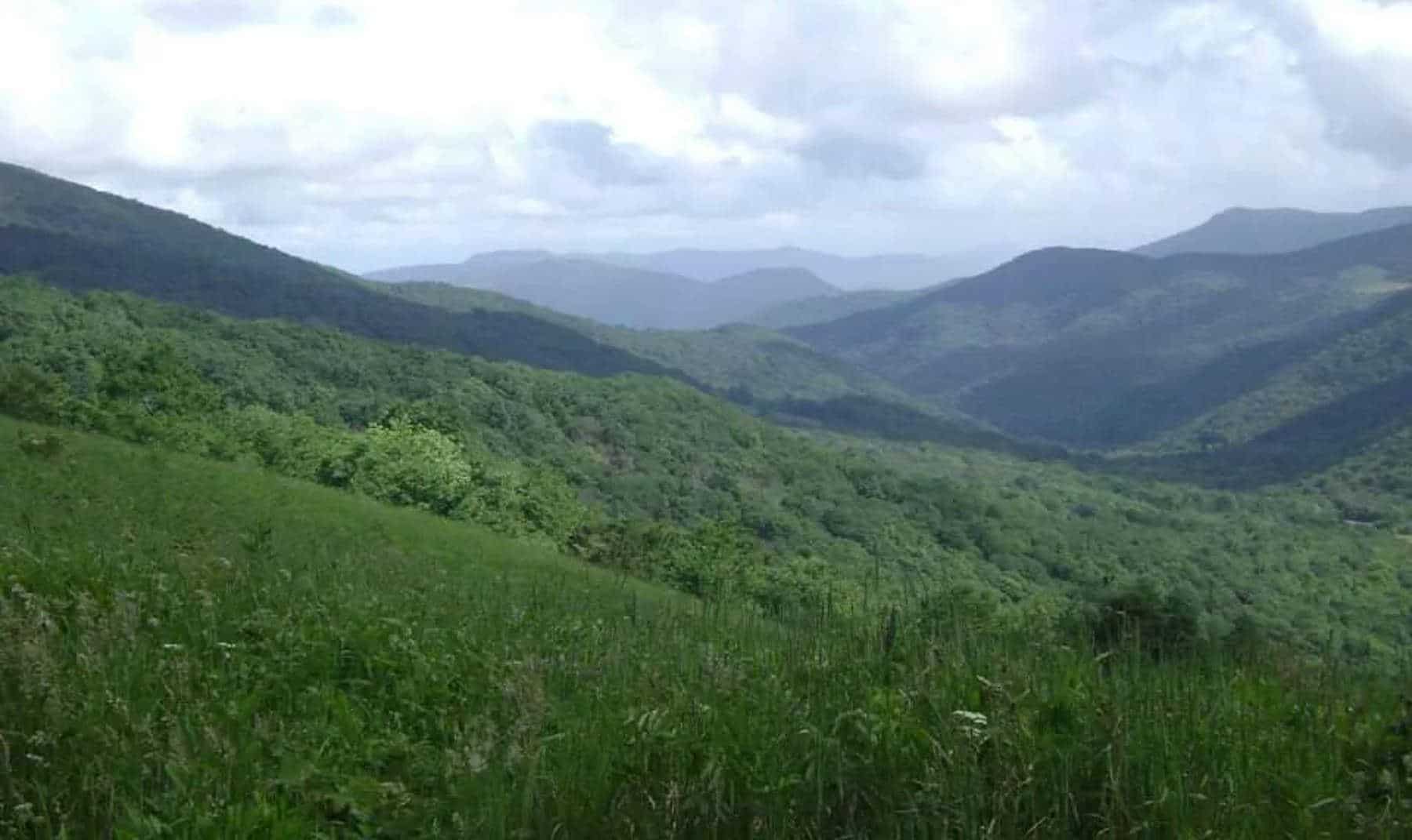 It is amazing to have the opportunity to paint AT mugs at work.  I decided to paint a trail scene on a mug to give to Jennifer Pharr Davis, who is the record holder for fastest through hike. She was speaking about her hike at Liberty Christian Academy in Lynchburg VA, and my boss was kind enough to let me leave work to hear her presentation.  I gave Jennifer the mug and she posted it on Facebook.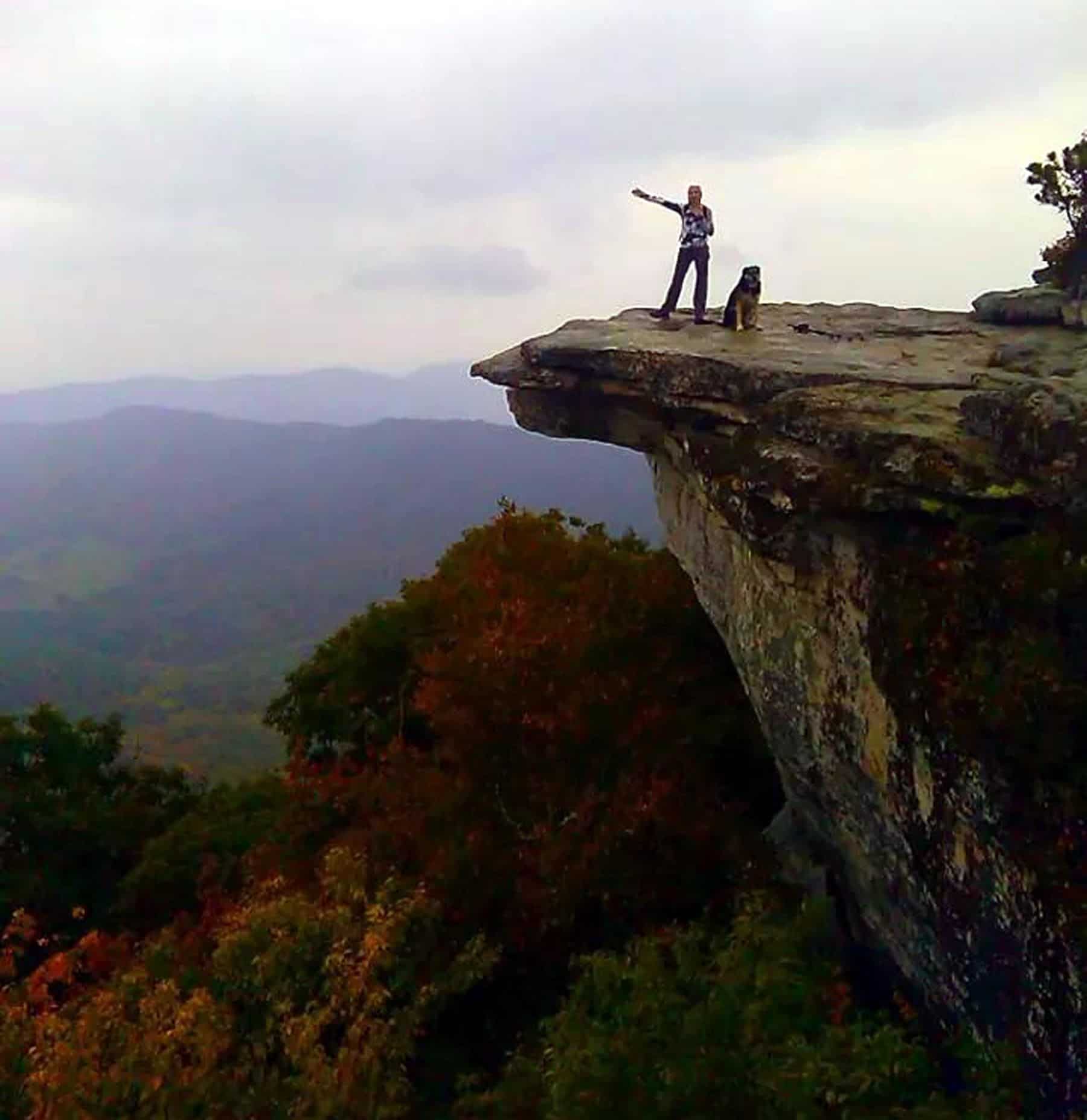 Emerson Creek Pottery received lots of inquiries from other AT lovers interested in purchasing the design, so we began selling them on our website. I contacted the Appalachian Trail Conservancy to see if they would be interested in selling them, and they were!  Both of my AT designs were featured on the cover of the 2014 Appalachian Trail Conservancy Catalog. I feel so blessed to combine my two loves – art and the AT!  None of this was expected, and I am excited and thankful.  Every time I use my AT mug, I am reminded of this blessing.  I also think of all the beautiful places the trail has taken me.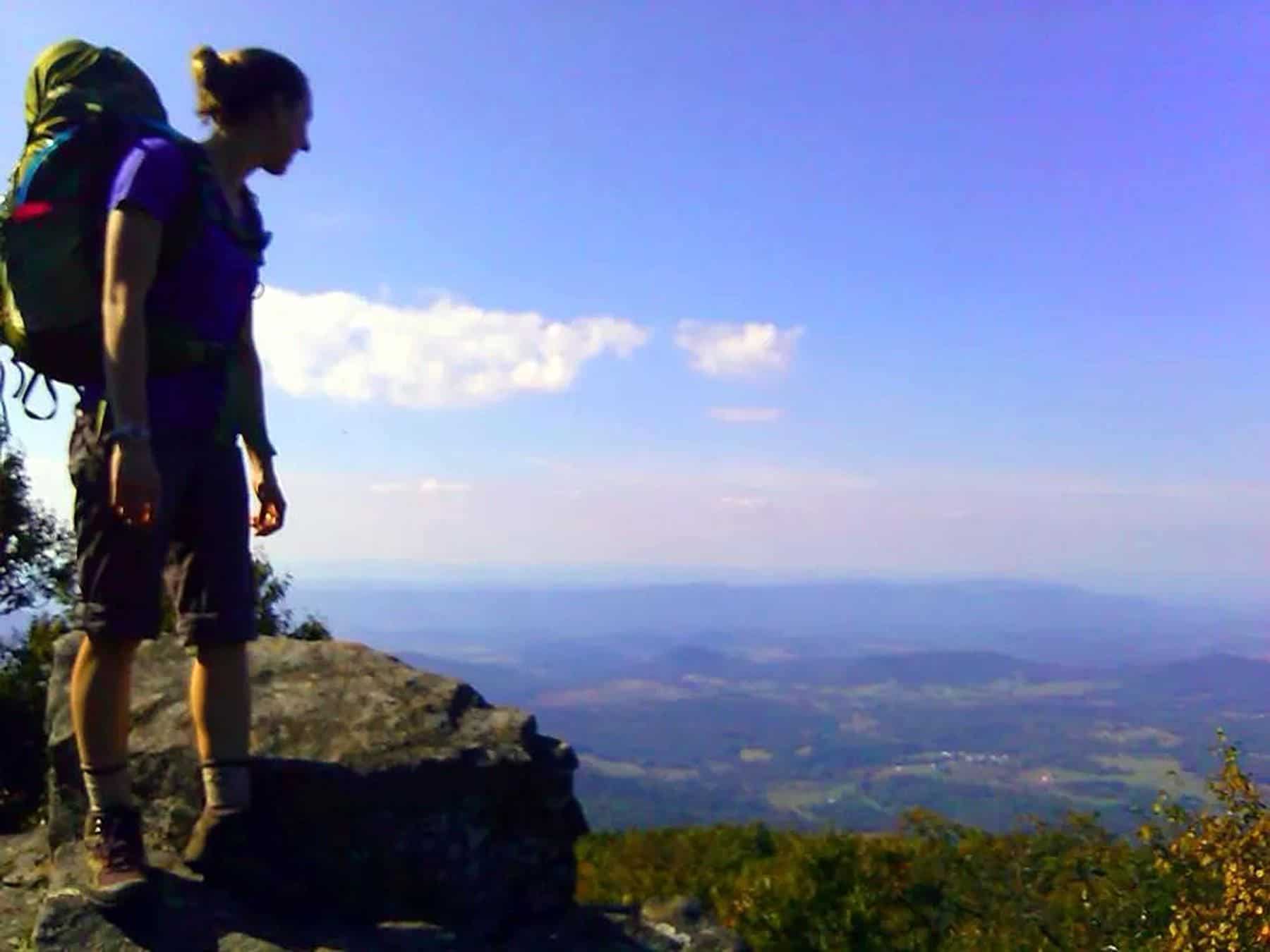 The most common question I am asked is "why?"  Why would you want to rough it in the woods?  What about snakes, bears and creeps?  The answer is complex.  A few reasons include the confidence and self-sufficiency it cultivates.  Also it is a test, a challenge, and an adventure.  Watching the sunrise on a mountain summit always fills me with the awe of God's creation.
Hiking also releases feel-good endorphins.  This is why backpackers can smile in the rain, snow, wind and cold.  It taught me to be a minimalist, to be content and thankful for what I have.  Hiking parallels life: sometimes we are on the summit and sometimes we are in the valley.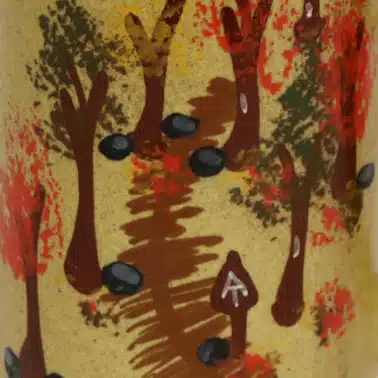 The trail is a calling; once it is part of your life, it never leaves.  Jennifer Pharr Davis says it well, "Not a day goes by that I don't think about the trail.  It is not like I chose the trail, but more like it chose me" (p11 Becoming Odyssa).