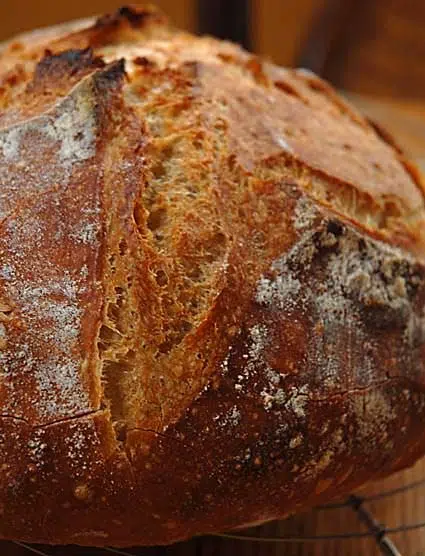 Do you like the especially crisp crust that you get from bread baked in a bakery with a brick oven? Well, now you can have it at home.
James Beard once said that the cloche gave him bread that was "nothing short of phenomenal." Who is going to argue with him?
This method of baking bread depends on trapped steam from the dough to create a perfect crust. The clay pot has the added benefit of being porous, so moisture is trapped, but also conducted away from the surface as the bread bakes. Another plus is that the dough's final rise inside the covered dish obviates the need for plastic wrap.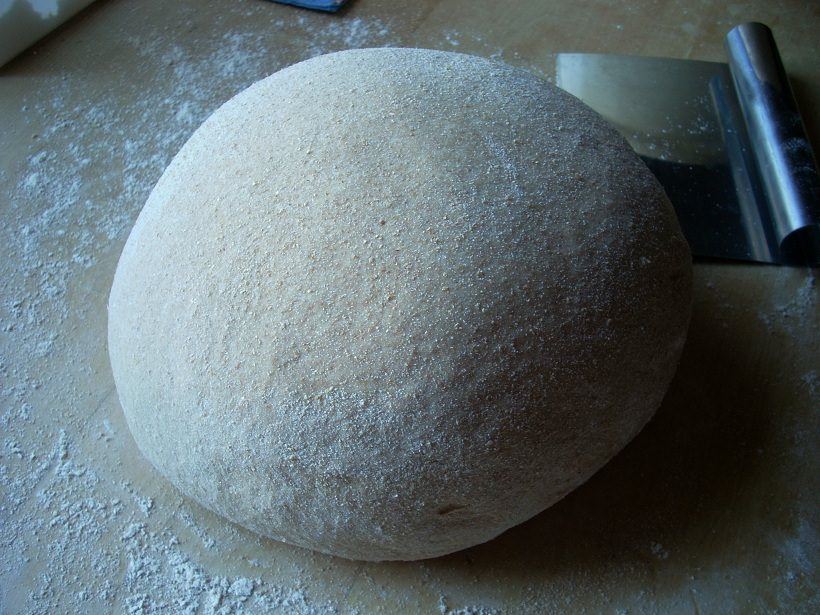 It turns your regular oven into a brick oven, and the quality of your bread will amaze you. It browns beautifully, has a crispy, chewy crust that seems to caramelize the sugars in the crust differently. There is no need to spray water or create steam in the oven, because the steam is created inside the cloche by the bread itself.
Some cooks tips for getting the best performance from your cloche.
* Place a thin layer of coarsely ground corn meal on the interior base of the cloche. The will prevent the bread from sticking to the surface
* Use parchment paper instead of the corn meal, if desired
* DO NOT PRE-HEAT your oven (Yes, read this correctly!). Turn the cold oven to 450° and set the timer for about 40-45 minutes for a 20-24 oz. loaf.
* After the 40-45 minutes, remove BOTH the top and bottom of the cloche set from the oven.
* Return the bread to the oven, placing it directly on the metal shelf. (Do not use a baking sheet.) The will allow you to bake artisan breads with a crackling crust. The interior texture (crumb) will be moist and chewy.
Do you use professional bake ware from Pampered Chef or Williams Sonoma? Ours is priced well below theirs, and will give you the same results. Do you have a recipe for bread? I would love it of you would share it with us. Please post it in the comments!