Flatbread Pizza with goat cheese, prosciutto and strawberry jam
This combination flatbread warmed on our Artisan Pizza Stone and layered with cool toppings is sure to make you feel like you're still enjoying summer all year long. Perfect for dinner, or cut into smaller pieces to share as an appetizer!
Prep: 10 minutes | Bake: 5-10 minutes | Total: 15-20 minutes
Yield: 1 Flatbread Pizza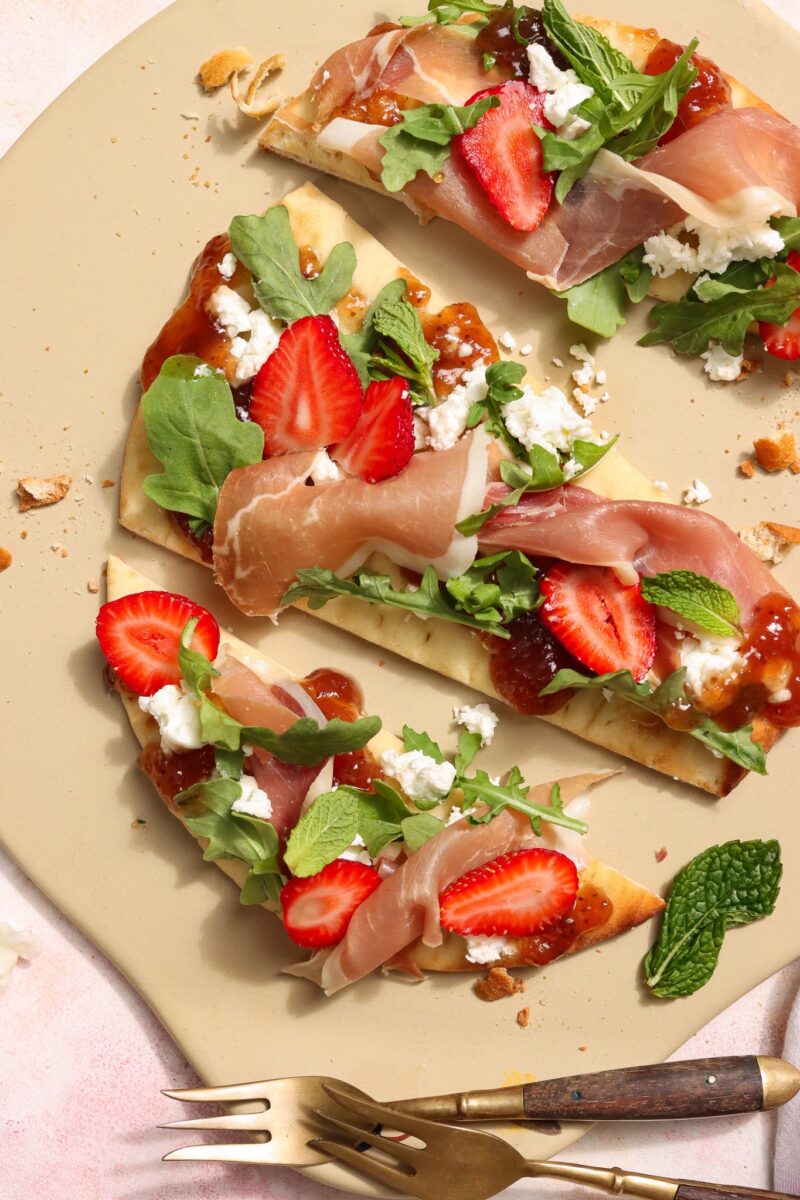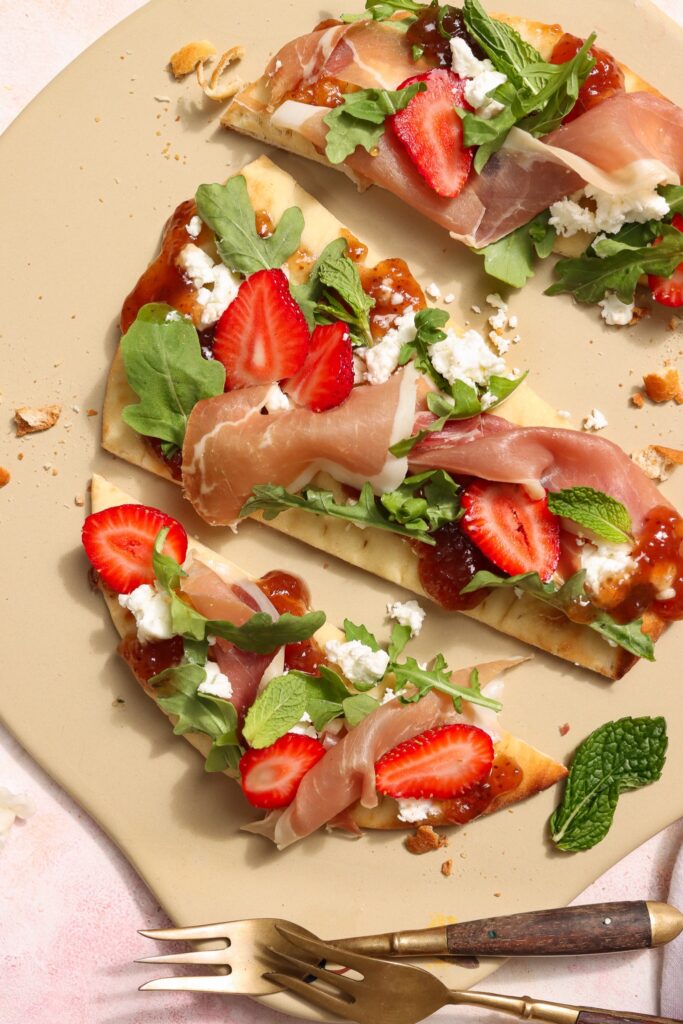 Ingredients
1 store bought flatbread
1 tbsp extra virgin olive oil
2-3 slices prosciutto
1/4 cup goat cheese
1/2 cup arugula
Handful of sliced strawberries
2-3 Tbsp strawberry jam
This recipe was developed specifically for use with our Ceramic Artisan Pizza Stone.
Directions
Preheat oven to 425F.
Place flatbread onto the Pizza Stone.
Brush flatbread with olive oil.
Place in the oven for 5-10 minutes.
Remove from the oven.
Add prosciutto, goat cheese, arugula, and strawberry slices.
Top it off with strawberry jam.
Slice and enjoy!
Aga Bodes is our guest food photographer, food stylist, and recipe developer. Learn more about Aga and see some of her work on her website, AgaBodes.com.