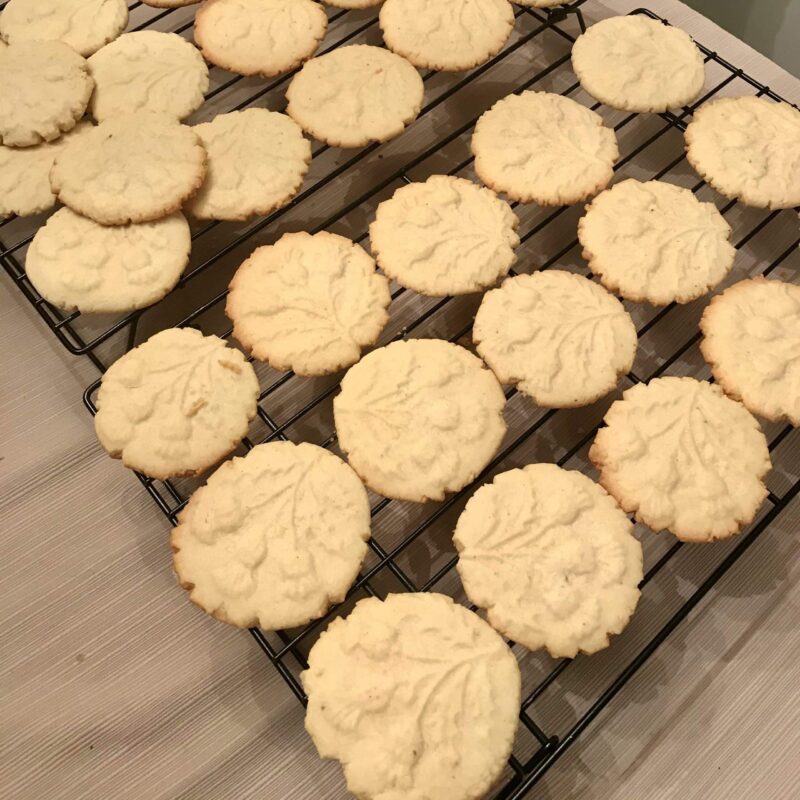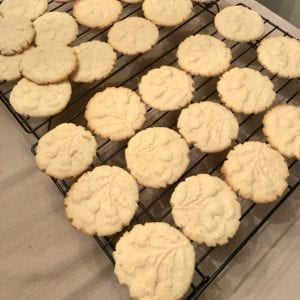 Cool off this summer with ice cream cookie sandwiches made with our Cookie Stamps.
We've had some pretty hot days here in Central Virginia this month. This week, we actually had a heat advisory! We can't think of a better way to beat the heat than by making delicious ice cream cookie sandwiches. Prepare the cookies the night before (after the sun goes down so that you don't overheat in your kitchen). 
Our Cookie Stamps make beautiful cookies easy. Choose from a variety of patterns, ranging from our classic Celtic Thistle Cookie Stamp to more seasonal items like our Christmas Tree Cookie Stamp (Christmas in July, anyone?). All of our stamps come with a Classic Cookie Stamp recipe book.
We made classic sugar cookies for Father's Day last month and paired them with Homestead Creamery's (another great Central Virginia business) Black Raspberry ice cream.
We made the cookies the night before and scooped the ice cream when we were ready to eat. The crunch of the cookie paired beautifully with the creamy, sticky ice cream, giving the whole family a delicious (and slightly messy) treat. 
Cookie sandwiches would also be delightful with freshly baked cookies, though the ice cream might melt faster. Consider assembling your cookie sandwiches the night before you want to eat them and store them on a flat baking sheet in your freezer. Take them out of the freezer to thaw a few minutes before you want to eat them and enjoy!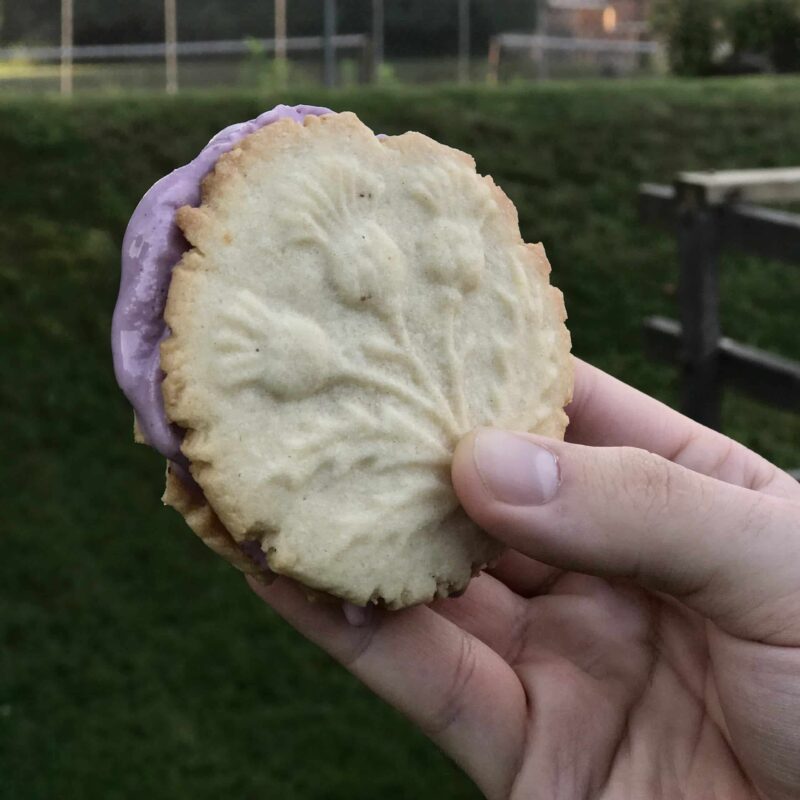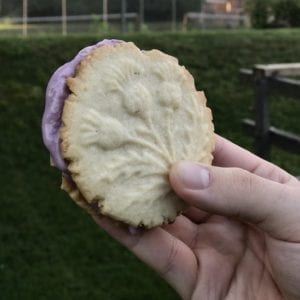 Have you made ice cream cookie sandwiches with your Cookie Stamp? Share photos of your cookie creations with us on social media. We'd love to hear from you!