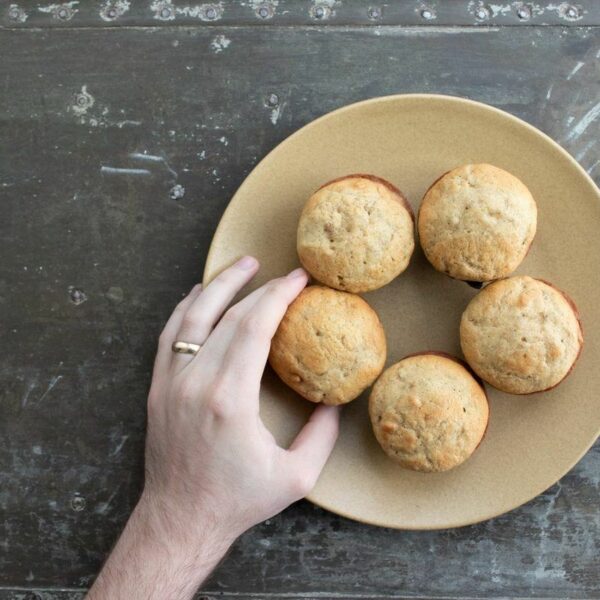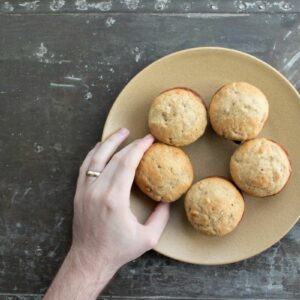 Today is National Banana Bread Day, and what better way to celebrate than by sharing banana bread with friends? We whipped up some banana bread muffins from Just So Tasty and displayed them on our Go Green Earthware Craftline Dinner Plate.
The Recipe
These muffins couldn't be easier to make. Just mix all of the ingredients together and spoon equal amounts into muffin tins to bake. These are great for a last-minute breakfast or for entertaining. Plus, you can customize them with nuts, raisins, or chocolate chips!
We just added some chopped walnuts to ours, which get them a satisfying crunch to go with the moisture of the bananas. Plus, making muffins instead of bread gave everyone their own miniature "loaf" to enjoy.
our products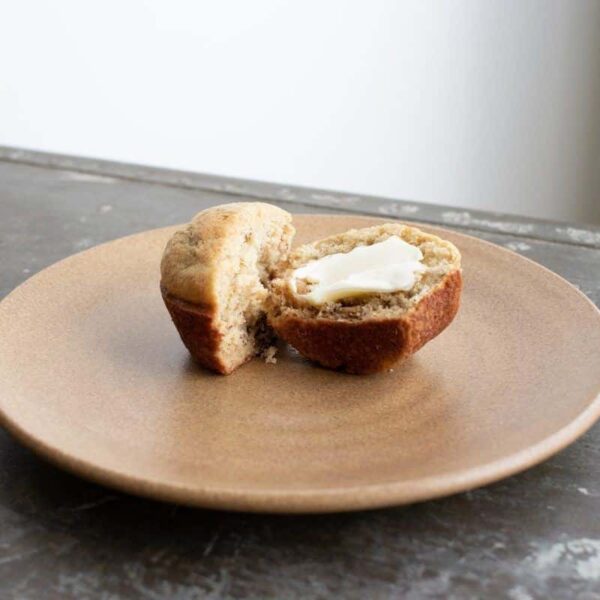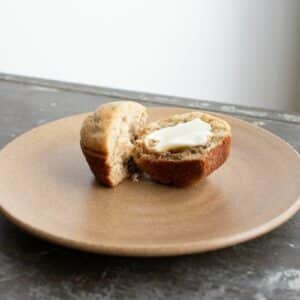 All of our products are oven-safe, so you can just pop an entire Craftline Dinner Plate of muffins in the oven to keep them warm until you're ready to enjoy! While we have an entire line of bakeware specifically for baking bread, casseroles, and more, all of our products can be used for baking—another great feature of Emerson Creek Pottery.
Our Craftline Salad Plates are also great for appetizers and baked goods. At 8 ¾" in diameter, they're just the right size for your favorite sweet treats, and we used them as appetizer plates when celebrating National Banana Bread Day.
Did you celebrate National Banana Bread Day? Tell us how you celebrated this fun "holiday" in the comments below. If you're not a fan of banana bread, tell us how you use your Craftline plates: dinner parties, breakfast in bed, or anything in between!

At Emerson Creek Pottery, we love all kinds of food. Creating non-toxic, lead-safe pottery for you to enjoy is our goal, and we strive to offer modern, functional products. Check out our new BROOKLINE baker, dish, and nacho set—the perfect collection for your next gathering!