Cinnamon Rolls With Citrus Glaze
Sweet and citrusy, Cinnamon Rolls With Citrus Glaze is the perfect recipe to make in our Brookline Baker. These aren't your grocery store's cinnamon rolls — made from scratch but easy as pie, these cinnamon rolls are the perfect centerpiece for Sunday brunch.
Prep: About 40 minutes | Bake: 15-17 minutes | Total: About an hour
Yield: 10 cinnamon rolls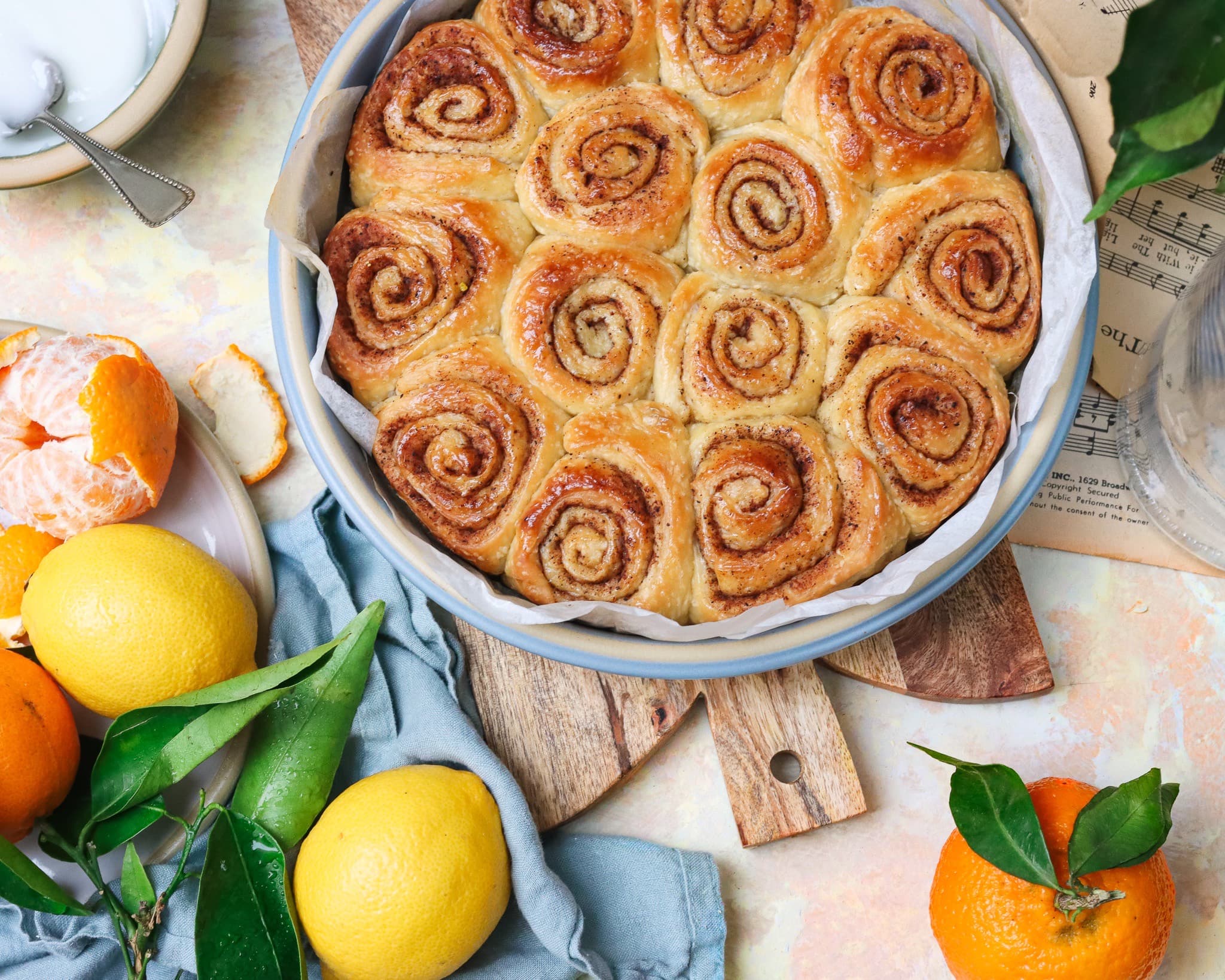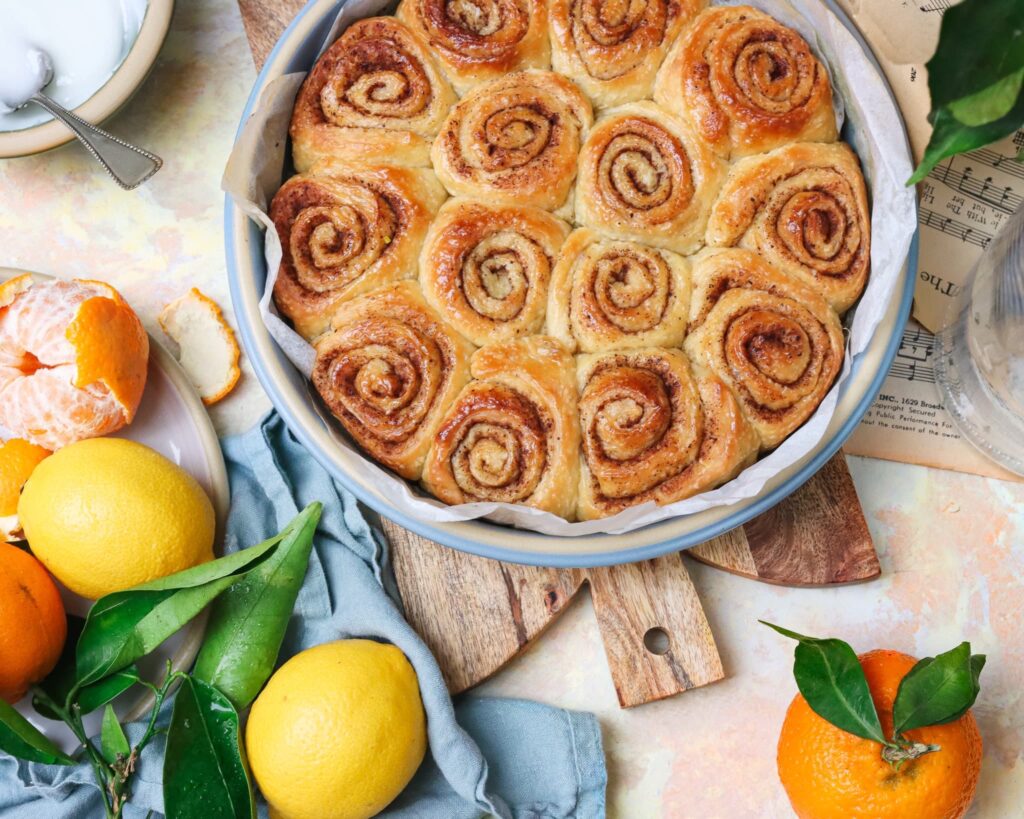 Ingredients
For the Dough:
2 and 3/4 cups all-purpose flour
3 Tbsp brown sugar
Pinch of salt
1 packet dry instant yeast
1/2 cup water
1/4 cup milk
2 Tbsp butter (unsalted)
1 large egg
For the Filling:
1/3 cup butter
1/3 cup brown sugar
3 Tbsp ground cinnamon
Zest of small lemon
For the Glaze:
1 cup powdered sugar
2-4 Tbsp lemon/orange juice (depending on preferred glaze thickness)
This cinnamon roll recipe was developed for use specifically with our Brookline Baker.
Directions
In a large bowl, mix flour, sugar, salt, and yeast. Set aside.
In a small bowl, mix water, milk, and butter and heat in the microwave on low setting (about 20 seconds).
Stir the butter mixture into the flour mixture. Add the egg and knead by hand for 3-4 minutes (the dough should be no longer sticky).
Place in a lightly greased bowl and let rest for about 5 minutes.
Preheat the oven to 200 degrees and turn it off after 10 minutes.
After the dough has rested for 5 minutes, roll it out in a rectangle. Spread the butter and sprinkle the cinnamon and lemon zest all over the dough. Roll up the dough tightly and cut it into 10 pieces (some of them can be smaller — they will be easier to arrange in the Brookline Baker).
Place cinnamon rolls in a lightly greased and lined Brookline Baker (smaller rolls inside, large ones outside) and cover with aluminum foil.
Place the cinnamon rolls in the oven to rise/puff for 20 minutes (make sure the oven is off).
Remove the foil and turn on the oven to 375F.
Bake the cinnamon rolls for 15-17 minutes or until golden. Remove from oven, wait for a few minutes for them to slightly cool down and then drizzle with glaze.
Aga Bodes is our guest food photographer, food stylist, and recipe developer. Learn more about Aga and see some of her work on her website, AgaBodes.com.