We're excited to announce the limited-edition BROOKLINE Feast Bowl just in time for The Waltons 50th anniversary on Dec. 19!
About the BROOKLINE Feast Bowl
With a 4-quart capacity, the BROOKLINE Feast Bowl is bigger and bolder than our other bowls. Available in Blackberry, Ivory, and Summer Peaks, this bowl is perfect for preparing or serving and is built to last.
With hand-thrown lines and our vintage heritage logo stamped onto the sidewall, this piece is timeless and will become a family heirloom. Our custom stoneware clay formula is engineered to last for decades so that your family will be enjoying this bowl for years to come.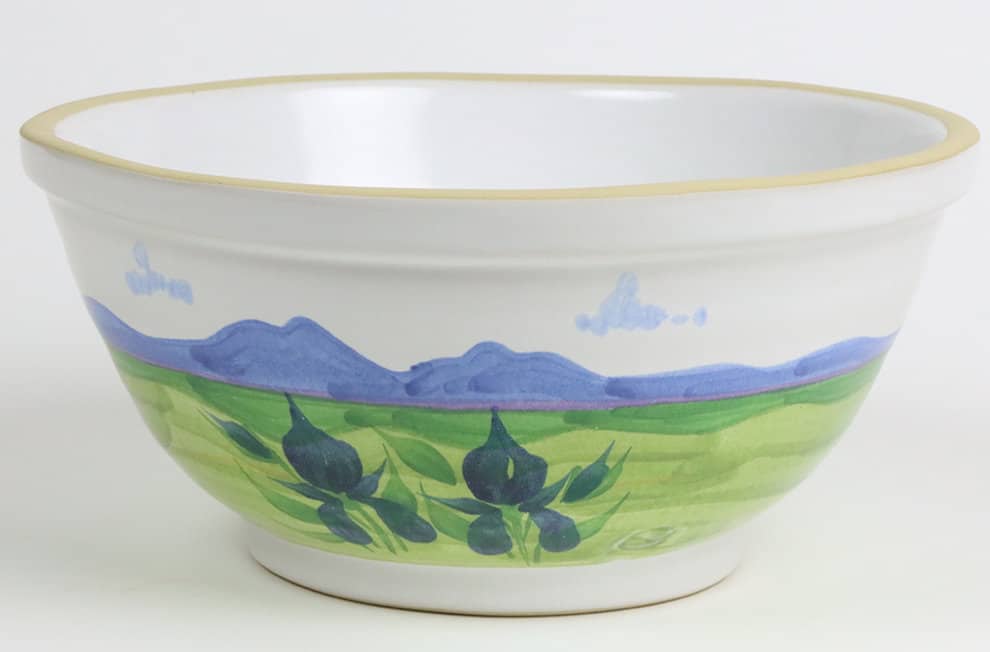 BROOKLINE Feast Bowl and The Waltons
It's no secret that we love The Waltons here at Emerson Creek Pottery. Set in the foothills of the Blue Ridge Mountains, the Walton family lived in an area very similar to our own environment in Bedford County, Virginia.
We also chose to release this bowl with our Summer Peaks design in honor of the show's setting. Every day, we have a beautiful view of the mountains from our campus. The Walton family experienced many of the same breathtaking views, and we think the Summer Peaks design is a fitting tribute.
The Waltons promotes family values in the face of hardship, and one of the things we love about the show is the depiction of the family coming to enjoy family-style meals together. We created this bowl with that sentiment in mind — bringing family together through food.
Learn more about our love for this classic TV series here.
Don't wait to order your BROOKLINE Feast Bowl. These are only available in a limited run while supplies last.