Pumpkin Spiced Shortbread
Nothing says fall quite like the flavor of pumpkin spice. Our good friend, Aga, developed and photographed this pumpkin spiced shortbread recipe specifically for Brown Bag Designs Shortbread Pans, and we think you will love it. It combines a classic shortbread recipe with your favorite fall flavors to create a beautiful and delicious shortbread. Enjoy with afternoon tea or as dessert!
Prep: 20 minutes | Bake: 25-35 minutes | Total: 45-65 minutes
Yield: 1 pan of shortbread (7-9 servings, depending on the pan)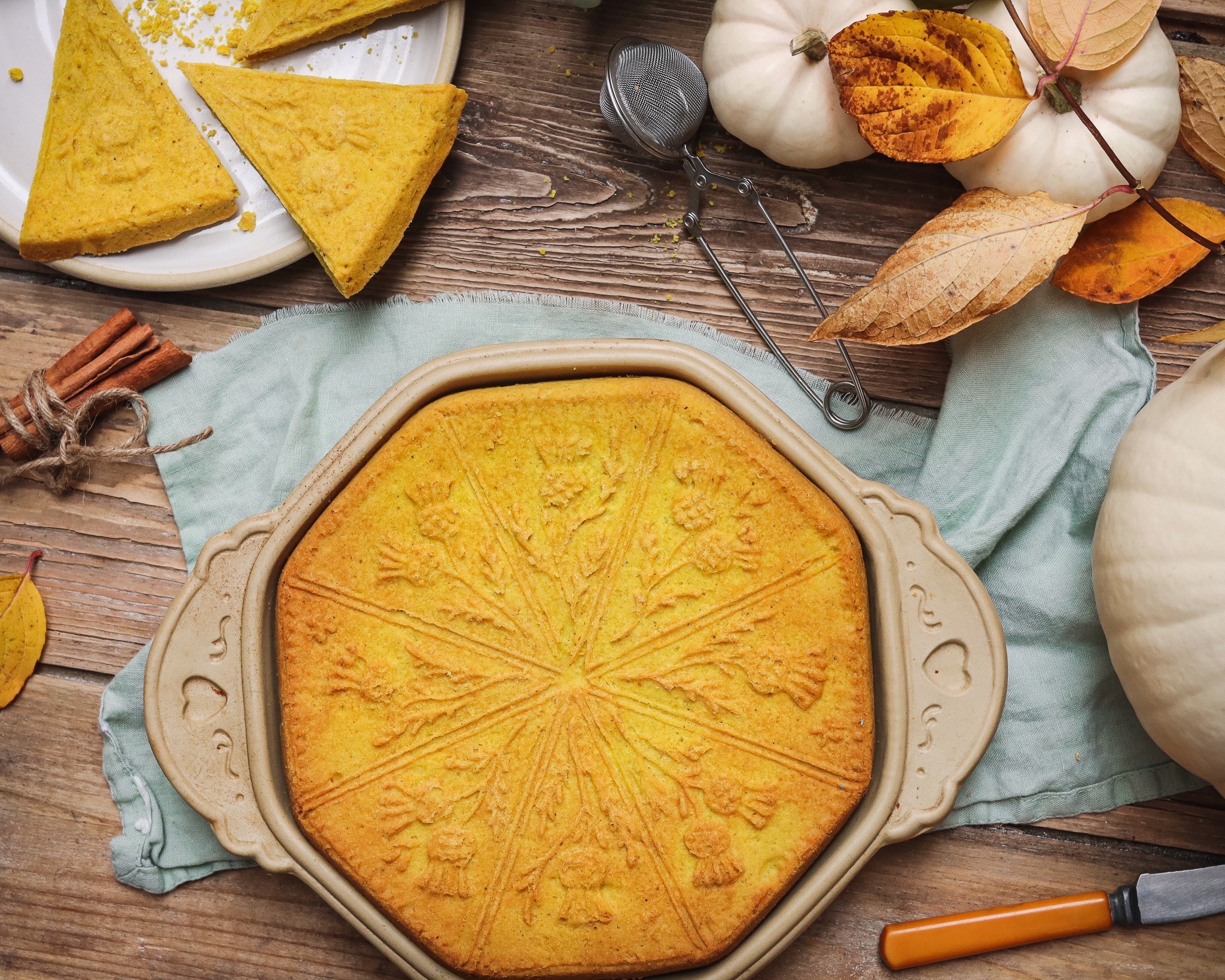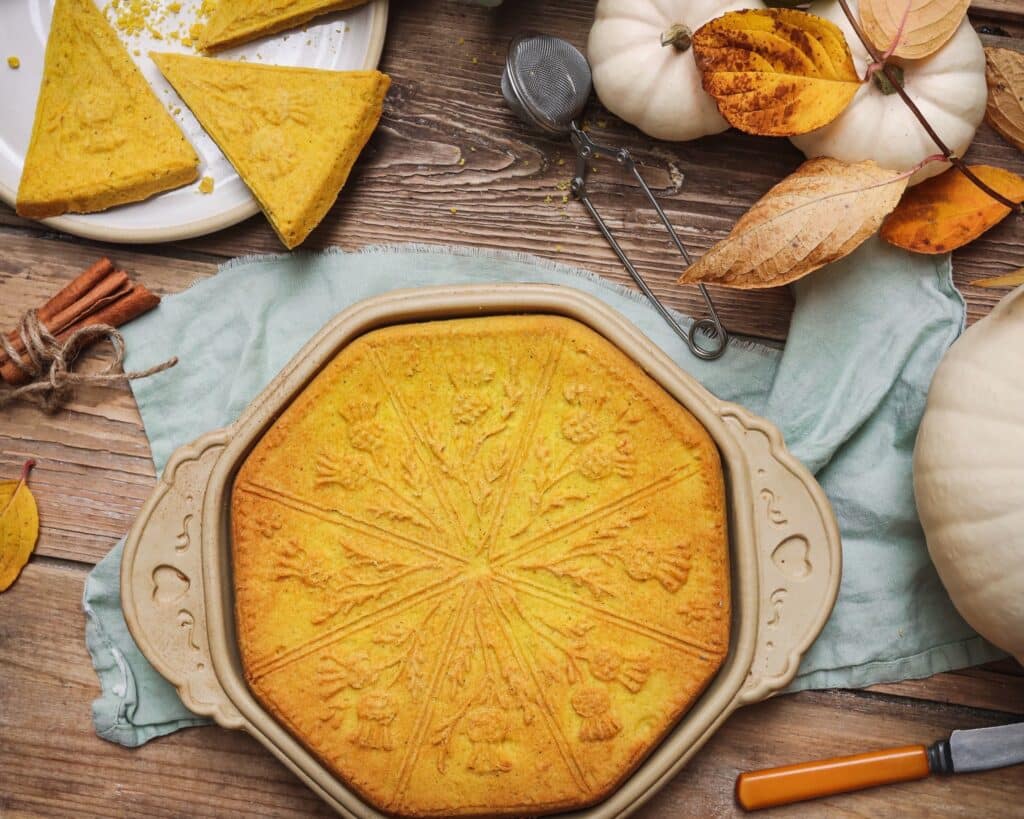 Ingredients
½ cup butter, at room temperature
⅓ cup powdered sugar, unsifted
1 cup all-purpose flour, unsifted
1 Tbsp ground cinnamon
½ tsp ground ginger
½ tsp ground nutmeg
1 tsp allspice
½ tsp ground cloves
½ tsp molasses, optional
1 tsp turmeric powder
This recipe was developed specifically for use with our Shortbread Pans. We offer 18 gorgeous designs for you to choose from. In these photos, Aga used our Thistle Shortbread Pan.
Directions
Preheat oven to 325° Fahrenheit.
In a large bowl mixer, cream butter until it is light.
Cream in powdered sugar, all the spices, and molasses.
Work flour into the mixture. Then, transfer the dough onto an un-floured board and knead until nice and smooth.
Spray your favorite Emerson Creek Shortbread Pan lightly with non-stick vegetable oil spray.
Firmly press the dough into the Shortbread Pan. Then, prick the entire surface with a fork.
Place pan in the oven and bake for 25-35 minutes or until lightly browned.
Allow the shortbread to cool for 10 minutes. Then, loosen the edges with a knife and flip the pan onto a wooden cutting board. If the shortbread is stuck, tap one edge of the pan until it comes out.
Cut the pumpkin spiced shortbread into pieces while it is still warm. Enjoy!
Aga Bodes is our guest food photographer, food stylist, and recipe developer. Learn more about Aga and see some of her work on her website, AgaBodes.com.