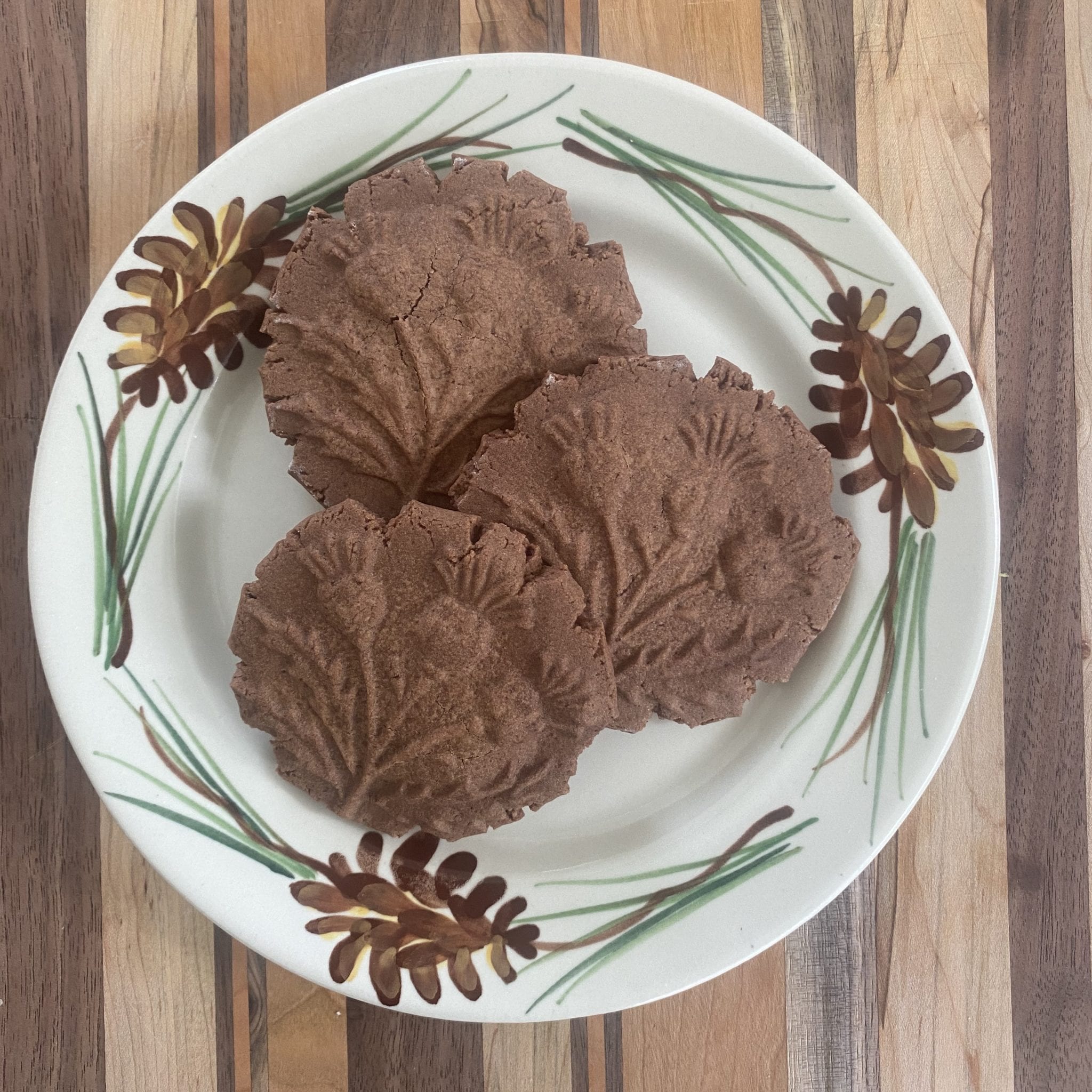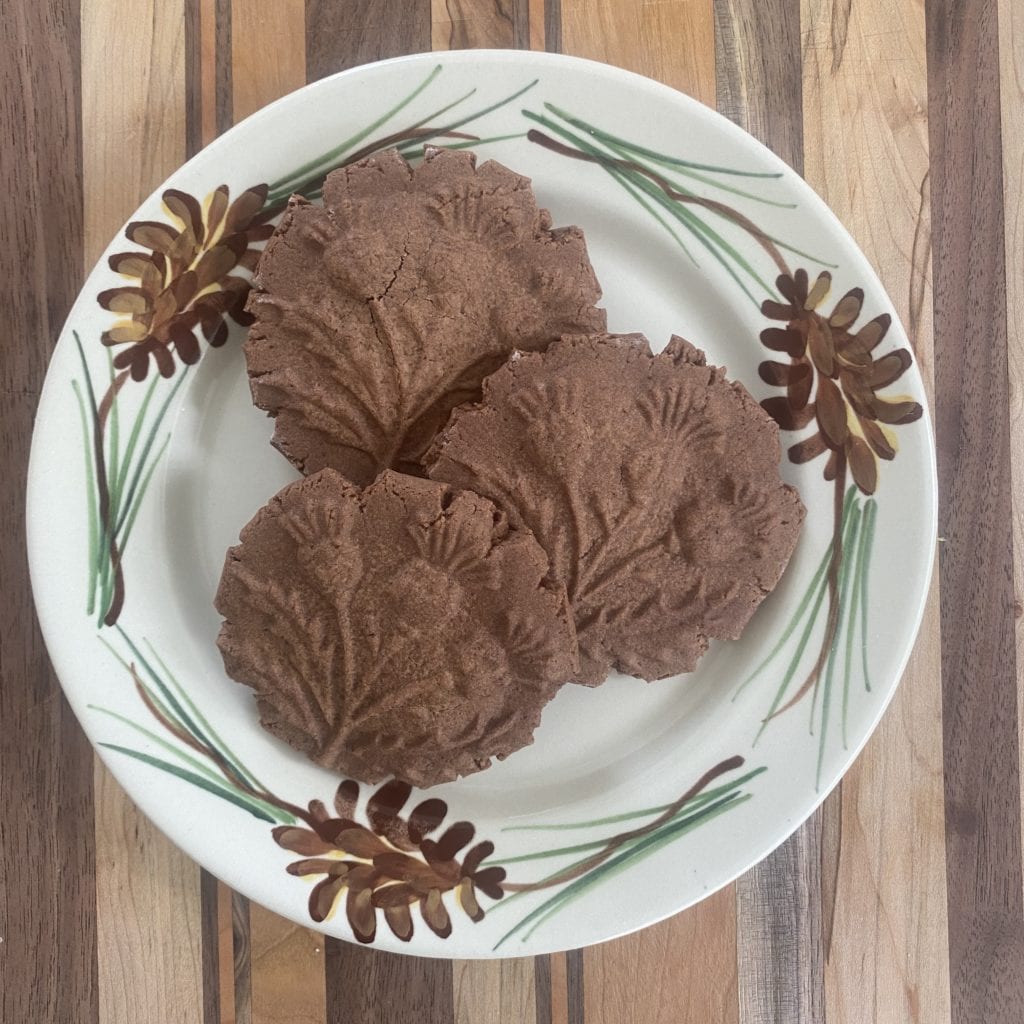 Mint Chocolate Cookies made with our Cookie Stamps are refreshing and delicious. They pair perfectly with coffee and serve as an excellent afternoon treat or post-dinner dessert.
I made Mint Chocolate Cookies last week when my parents came to visit me. Not only were these cookies delicious, but they were also a delight to the eye! Cookie Stamps take an ordinary cookie recipe and turn it into an extraordinary treat.
When you stamp your cookies, you may notice that the edges look a bit frayed. If you prefer crisp edges to your cookies, you can use a round cookie cutter to create perfect rounds.
Here's the recipe for our Classic Cookie Stamp Mint Chocolate Cookies:
½ cup butter
¾ cup sugar
1 egg
1 tbsp milk or cream
1 tsp peppermint extract
⅓ cup unsweetened cocoa
2 cups flour (scoop from bag)
Thoroughly cream butter and sugar by hand or in a mixer at lowest speed.
Beat in egg, milk or cream, and mint extract.
Mix cocoa with flour, then stir into butter mixture. Knead for a minute.
Form and bake cookies as directed in "Stamping Instructions."
Makes about 18 cookies.
Stamping Instructions
Roll unchilled dough into 1 ½"—1 ¾" balls.
Dust each ball lightly with flour and place 4" apart on an ungreased baking sheet.
Stamp each ball with your Cookie Stamp, being careful to press down evenly. You can vary the thickness of your cookies according to how much dough you use and how hard you press.
Bake on the top shelf in a 350-degree oven until lightly browned; shart checking after 12 minutes.
Note: Do not oil your cookie stamp. If you are having trouble with sticking, lightly dust the stamp base with flour, then tap to remove excess and stamp. Wash your Classic Cookie Stamp in hot soapy water or in the dishwasher.
I love using the Celtic Thistle Cookie Stamp, one of the most popular designs! But you can choose from 20 designs in the Emerson Creek Pottery online store to find one that fits your style — there are even holiday-themed stamps so that you can make beautifully stamped cookies for your favorite holiday.